With the Yamaha brand, you know that you'll be getting a top-quality instrument.
The FG800 is no different.
It's an affordable guitar but one that can still provide incredible sound while giving you exceptional usability.
Here we'll take a deeper look at what sets this acoustic guitar apart and see what its key features are.
We'll also compare it to some of Yamaha's other models so you know exactly what you should be getting.
Let's get started!
Overview
The Yamaha FG series is the best-selling guitar series in the world. It has comfortable dreadnought bodies, professional-grade tonewoods, and a fast-playing neck, making it an excellent instrument for beginners.
Its vast range of qualities also makes it an enjoyable practice guitar for those at intermediate and expert levels. There's a reason that it's so popular and that is due to the value for money.
It has qualities that you'd usually expect from much more expensive guitars.
Specifications
Number of Strings: 6
Body Shape: Dreadnought
Left-/Right-handed: Right-handed
Color: Natural
Finish: Gloss
Top Wood: Solid Spruce
Back & Sides Wood: Nato/Okoume
Neck Wood: Nato
Fingerboard Material: Walnut
Number of Frets: 20
Tuning Machines: Chrome Die-cast
Bridge Material: Walnut
Nut/Saddle Material: Urea/Urea
Nut Width: 1.69″
Body Length: 19 7/8″
Body Width: 16 1/4″
Body Depth: 3 15/16"- 4 5/8"
How It Sounds
This guitar comes with a scalloped bracing which makes this FG800 guitar even louder.
It has a solid spruce top that is generally reserved for professional instruments giving it an expressive, dynamic range for punchy chords, sweet-sounding leads, and lively riffing.
Here is a fantastic video showcasing just how good the Yamaha FG800 sounds:
Playability
This guitar comes with a player port app available for both iOS and Android devices. This app is great for anyone starting out on their guitar-playing journey.
Just download the app, register your product, and you have access to tips, tricks, articles, videos, an FAQ section, and more tools catered especially to the inexperienced player.
This app also comes with a free built-in tuner that doesn't require an instrument registration, making this great app even much easier to use.
The guitar itself ranks very highly for playability. It's ready to play out of the box and will instantly feel very comfortable on your lap. The neck profile makes it very easy to fret and you'll be able to slide up and down with ease.
Quality
This guitar is beautifully crafted from cured and dried woods and beautiful hand-sprayed finishes. This FG is made to be a lifelong partner with precise quality control.
The overall quality of construction is remarkable for the price. It means the frets are very smooth, the tuners are solidly built and the neck and bridge are very sturdy.
If you're worried about durability then this guitar will also be able to take some bumps and scrapes.
What Others Are Saying
It is an excellent instrument for beginners at a great price. It delivers outstanding sound quality with an excellent finish. The matte finish makes it extremely comfortable to play with. It has a simple look, but it provides fantastic sound quality.
It is highly recommended by almost everyone that has used it. The customer reviews you see are overwhelmingly positive with many surprised at the level of quality due to the lower price point. You also see many comments from seasoned guitarists who come back to the FG800 as the perfect practice guitar.
Pros and Cons
PROS
Excellent tone
High-quality construction
Beautiful finish
Easy to play
High value for money
Comfortable
CONS
Yamaha FG800 Vs. FG830
The Yamaha FG800 is an entry-level guitar that is great for beginners and easy to play. The top is made from solid spruce, and it has a nato neck, back, and sides. It has a rounded neck, and it fits well in the hands of a beginner with the die-cast chrome machine heads.
The FG830 guitar is also made of solid spruce wood like the FG800. It is also an entry-level guitar with a rich sound. The side, back, and neck are not made of Nato. They are made of Rosewood which delivers a mid-range tonality.
The new model has a scalloped basing system giving you a rich lower end. The FG830 probably offers the better tonality but is the more expensive of the two. For beginners, the FG800 is probably the best bet.
Yamaha FG800 Vs. FS800
The Yamaha FS800 has a louder sound, while the Yamaha FG800 has more bass and has a sustainable sound. The size of FS800 is 14 15/16″ x 40 3/16″x 4 5/16" and FG800 has a size of 16 1/4″ x 40 7/8″ x 4 5/8".
The material of both guitars is made up of solid Sitka spruce top, Nato back and sides, rosewood fingerboard, and bridge and die-cast tuners. There is very little difference between the guitars except for the size.
If you're a little shorter than average, then the FS model may be a better bet for you.
Frequently Asked Questions (FAQ)
Is The Yamaha FG800 A Good Guitar?
The Yamaha FG800 is an excellent overall guitar. While not having the elite quality of a top-end guitar, it is easy and comfortable to play with. With the FG800, you will be able to master techniques quickly and easily. It is worth every cent you spend on it.
Is The Yamaha FG800 Good For Beginners?
The Yamaha FG800 is an excellent budget guitar for beginners. It is easy to handle, simple to play, and also has a high level of durability. Added to this, you also get support from Yamaha's app, which is very useful.
How Big Is The Yamaha FG800?
The FG800 has a body width of 16 1/4″, a total length of 40 7/8″, and a maximum depth of 4 5/8". This makes it a fairly big and full-sized guitar. It may be a little difficult for shorter players to play.
Does The Yamaha FG800 Have A Truss Rod?
Yes, the Yamaha FG800 has a truss rod. This is a valuable tool in getting the perfect set-up for you, which can be easily altered on this guitar.
Is The Yamaha FG800 High Action?
The Yamaha FG800 has a high string action. The strings are a bit elevated above the fingerboard and more than some players would want. Thankfully you can change this easily with a set-up. You can learn how to do it yourself or a professional will do it for you.
Conclusion
The FG800 guitar is the simplest and most basic of the 800 series guitars. It is ideal for beginners, and you can get it for a great price. It comes from the famous Yamaha brand and comes with all the quality you'd expect.
This guitar delivers excellent sound quality, is easy to handle, and will last for a very long time.
If you wanted a guitar that is perfect for beginners but can also guide you to intermediate level, the Yamaha FG800 is the right instrument for you.
Once again, if you would like to leave us a comment then please feel free to do so below.
We try to answer all questions as best as we can.
Until next time!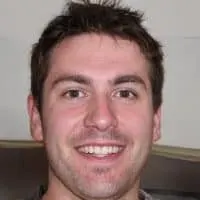 Alex is a man of many talents. He's been playing music since he was young, and has been the main content writer at Tone Start for the past few years. Alex loves to play around with different styles of music and enjoys listening to anything from country to classical.