Share on facebook
Share
Share on twitter
Tweet
Share on pinterest
Pin
A relatively new artist to the country music scene, Zach Bryan has quickly stolen the hearts of many with his honest lyrical content and raw talent. Many of his fans feel the singer can do no wrong, as each song that he's released in his career has been well received.
The singer also has a decent amount of range, but he tends to never miss a beat when it comes to classic storytelling.
In this article, I'm going to break down the 10 best Zach Bryan songs of his career so far.
1. Loom
Country music brings fans a wide range of topics, but Zach Bryan has a knack for writing excellent love songs. "Loom" is an entirely acoustic record that really focuses on the singer's vocals more than anything.
It allows you to sink into the message, yet the light acoustic melody is light and sweet and perfectly fits the tone of his message. The artist clearly wanted his message to be received, and the lyrics seem pretty relatable to many people.
Related: 10 Best Zach Bryan Songs of All Time
2. Shivers Down Spines
Part of what makes Zach Bryan's music so good is his ability to connect with other people. Even without percussion, stacked melodic layers, and vocal sound effects, he's able to make a record that people gravitate towards.
This acoustic record can be found on his album DeAnn, and although the artist has shown great range, his acoustic records are known to leave an impact. He keeps his guitar melodies simple, but every note has its purpose and is quite fitting to his lyrics.
3. Snow
It can't be argued that his record "Snow" comes with a decent amount of pain in his message. You can tell that at least some of the song comes from personal experience due to the passion he exudes in his voice.
Although Zach is known as a relatively new country artist, he's already stacked his discography with timeless music. There's more of an uptempo pace to this record, but the dynamic still delivers a highly sentimental tone.
4. Moon in Oklahoma
Zach is known for many excellent acoustic records, and you might think it would get repetitive, but this is far from the truth. It carries a humble, midwestern sound, which is quite fitting considering the title of the record.
Like any record, some melodies are bound to repeat, but his lyrics are so enticing you quickly get lost in his voice. His message also talks about very common human emotions, which makes it one of the best Zach Bryan love songs, in my opinion.
5. Somebody
His record "Somebody" could be interpreted in a few ways, but I feel it's about finding the right somebody instead of just anyone. The message touches on a few aspects of love, but I feel it speaks about being okay with being alone until the right relationship comes along.
It's common for people to feel lost when it comes to love, and Zach has the ability to translate these emotions into timeless music that'll never get old. Considering the singer has only been in the industry since 2017, you can tell he has many more stories to tell.
6. Carried Away
Offering a slight chance of pace, his record "Carried Away" features a light drum kick to complement the pace of his guitar. Not only is it easy to follow his lyrics, but he definitely knows how to make a story flow.
In some ways, the song is pretty catchy in the sense it makes you want to sing along. His talent can't be questioned, and his ability to write true and honest stories is a factor in his quickly growing fan base.
7. Hell or Highwater
I feel this is easily one of the best Zach Bryan love songs for numerous reasons, such as the impactful light-hearted melody and a highly relatable message. Regardless of where you are in life, you're bound to experience similar feelings at one point or another.
"Hell or Highwater" sheds light on aspects of life that can be a challenge for anyone, and Zach carries a genuine tone through his lyrics. The softness in his voice also makes listeners feel as if everything will be alright regardless of the challenges associated with love.
8. Dark
"Dark" is one of the more recent songs from the singer, and the title is fitting considering the somber tone of the record. It seems the artist dug a little deeper for this record, and it resonates with listeners who have experienced a lot of the same hard times in life.
Nothing is ever perfect in life, and this record from Zach does a great job of showing the truth behind that statement. His ability to impact listeners with an acoustic approach is a rare talent many artists don't have.
9. Mine Again
This song can be applied to many facets of life, and I feel this is what makes it one of the best Zach Bryan loves songs by far. "Mine Again" is also one of his longer records that goes through waves of emotion.
Although his vocals are littered throughout the entire record, there are many moments that solely focus on the acoustic melodies that listeners love to get lost in. Many listeners have grown attached to the record as it reflects on many of their own life struggles.
10. Cold Blooded
For the last song on this list, I felt his record "Cold Blooded" had to make the cut. Once again, Zach does an excellent job at painting a picture, and his acoustic melodies perfectly support the lyrical content.
The song title alone gives you an idea of what he might be referencing, as love can sometimes be a harsh emotion. He also does a good job of leaving his records open for interpretation, allowing you to relate to his story from your own life experiences.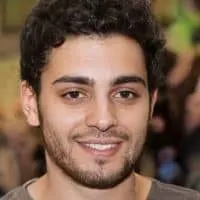 Justin is an audio engineer with years of experience in the field. He has been creating and playing music his entire life, but he really found his passion for engineering when he was introduced to Logic Pro at age 10. Justin has spent countless hours perfecting his craft and now works as a freelance engineer out of Boston, MA.