Share on facebook
Share
Share on twitter
Tweet
Share on pinterest
Pin
Zach Bryan exploded onto the music scene in 2019 and has never looked back. This country boy who sings from the heart has fans across the globe singing along to his melodic tunes that speak of real-life hopes and dreams and tackle issues of death and loss.
I have done the hard work for you and put together a list of the ten best Zach Bryan songs that I am sure you will enjoy just as much as I have.
Happy listening!
1. From Austin
Taken from his brand new album American Heartbreak, Zach Bryan once again provides pure musical genius with his song "From Austin." The song tells of his journey of leaving his hometown, his lover, and ultimately his heartbreak behind him.
While he remembers the good times, he acknowledges that he might not have been the perfect man for her and that he is happy she has settled down. "From Austin" has a sad tone, with a catchy guitar melody that makes it a little easier to bear the sadness of the lyrics.
2. Something in the Orange
Daybreak and the first light of day have that comforting orange glow. But for someone pining for their lost love, it can be a stark reminder of the emptiness and heartache you feel.
Zach Bryan captures this feeling perfectly in his song "Something In The Orange" from his 2022 album American Heartbreak and stirs up emotions of longing for what once was or something that will never be.
The subtle addition of Harmonicas adds an indie feel to the song, which could be considered modern-day country music.
3. Letting Someone Go
"Letting Someone Go" has to be the most heart wrenching song ever written by Zach Bryan. Taken off his 2019 album DeAnn, he speaks about giving up something that meant the world to him.
While it seems it could be about a past lover, it also hints that this person is so much more than just his lover.
She, however, has moved on, and this has caused him immense pain and grief. Even the tone of his voice is sad, while the slow guitar accompanying the singing gives you the chills.
4. November Air
In a song directed to his mother, Zach Bryan sings of all she is missing out on. "November Air" is taken from the 2020 album Quiet, Heavy Dreams and tells of his mother's hopes for her children, dreams, and what has happened since she left.
From the lyrics "no one was there," it seems she was alone for a time, and how he wished he could have been the one that was there for her. "November Air" is a love song about a son's love for his mother.
5. Crooked Teeth
The ultimate revenge on someone who stole your bride, "Crooked Teeth," is the story of the singer's crime. In the 2020 album Quiet, Heavy Dreams, Bryan sings of driving to ensure that the body he dumped is still there.
While his only concern is the woman left behind, he feels justified in his actions as he did it all for love.
He is, however, aware that the man he killed might have been a better match for her, but he committed the ultimate crime to prevent losing her completely. The song has a honkytonk vibe that will have you tapping your foot to the beat.
6. Highway Boys
"Highway Boys" is a great new song from the new album American Heartbreak. The lyrics heavily refer to life on the road as a musician and a longing for the simple way things used to be.
Bryan sings of lost friends, a change in his life, including success, and how he often wishes to go back to the way it was.
While success and fame are great, there is nothing like "coming home" or back to a sense of a normal life, but finding that that past life is no more can be soul-crushing.
7. Open The Gate
In Texas, rodeo and ranching are a big deal, as Zach Bryan shows in his new single "Open The Gate" from the American Heartbreak album. Breaking in a horse is a skill, and while many feel up to the challenge, it can be a dangerous and often deadly sport.
While it is not clear who has died, there are references to his father, mother, and son, which could signify that he is singing about himself. Feeling like he has something to prove, "Open the Gate" tells the tale of his endeavors and, ultimately, his demise.
8. Heavy Eyes
Ah, childhood. You are getting together with friends, stealing beers, smoking some of the green herbs, and getting up to mischief.
This is the newest of Zach Bryan songs available on his 2022 album American Heartbreak will have you thinking back on the good old days when you were carefree and happy. While he can never go back, Bryan finds comfort in the memories in Heavy Eyes.
Travel many years back to your childhood and relive the happy memories when listening to this beautiful track by an exceptionally talented musician.
9. Heading South
I love a good acoustic song: just an instrument and the beautiful lyrics of an exceptional songwriter. Zach Bryan brings us another beautiful track from his 2020 album, Elisabeth. While the lyrics tell the story of a young boy, who has been stopped from following his dreams,
"Heading South" is a song of encouragement to never give up on your hopes and dreams and follow through with what you started. This is the ultimate song of hope that will inspire you to keep pushing forward and never allow anyone to quiet your voice.
10. God Speed
It is easy to misinterpret what Bryan sings about in this track from his 2019 album DeAnn. Singing how he wants more from life and never settling for what he currently has, he knows he has the blessing and the push from his God.
Dreaming of a better life, away from his small town and the same old routine, Bryan longs for more. He is a dreamer and will fight to get what he has wished for. "God Speed" is a song for the dreamers.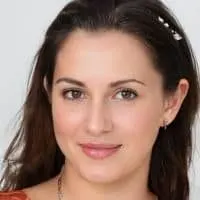 Alexandra loves playing the piano and guitar. She has always been a music lover, but it wasn't until she was in high school that she realized how much she loved to play. It allowed her to express herself without having to be verbally expressive, which is something she found very empowering.