Distortion pedals are a staple for pretty much all musicians. No matter what genre of music you are into; there will always be a place for a great sounding distortion in your effects chain. Distortion pedals are easily one of the most popular types of stomp boxes, and are manufactured worldwide by a wide variety of big companies. The terms 'warm' and 'dirty' are commonly used to describe the sound of the distortion. You might get confused by the difference between distortion and overdrive, but in reality distortion is just a more extreme version of the latter.
There are many distortion pedals in the market to choose from. Some are really good, and others aren't so much.
There are several factors to consider when buying a distortion pedal:
​Type and sound of gain
Range of distortion
Ease of use
Durability
Reliability
Size
Price ($)
The aim of this article is to assist you with making the best decision when buying a new distortion pedal. We will be providing you with accurate and concise information on each of these pedals.
From extensive research and testing we have concluded the top 20 best distortion pedals in the market right now. Without further ado, here are our recommendations!
DONNER GIANT METAL
The Donner Giant Metal guitar pedal features three effect modes: boost off, lo boost, and hi boost. Don't let the low price tag fool you; the Giant Metal packs a huge punch. The tone and distortion knobs can be adjusted to achieve a wide variety of unique sounds for your guitar. This mini-pedal is made from aluminium-alloy and weighs in at 200 g. Furthermore, it also features true-bypass for that transparent tone we all love.
Check Price on Amazon
BOSS DS-2 TURBO DISTORTION
BOSS has delivered once again with the DS-2, which brings in twin turbo modes to help increase the range of distortion you can achieve. The BOSS DS-2 Turbo Distortion is the successor of the highly popular BOSS DS-1 model released in 1979. There are four knobs located on the pedal to help fine tune your tone: level, tone, distortion, and turbo. Turbo Mode I is very reminiscent of the sound produced by the DS-1, and Turbo Mode II is able to provide you with an even harder distortion. [Read full review]
Check Price on Amazon
TC ELECTRONIC DARK MATTER
For the low price tag the TC Electronic Dark Matter is an incredibly good distortion pedal. They are one of the only companies that incorporate the use of quiet plunger style click switches, which grant effortless toggling. The Dark Matter sounds very smooth, yet crunchy. The range of distortion is also quite remarkable. It is very suited to alternative rock, punk, and grunge genres. There are four knobs for complete control of your tone, along with a voice switch.
Check Price on Amazon
ELECTRO-HARMONIX NANO BIG MUFF PI
The Electro-Harmonix Nano Big Muff Pi guitar pedal features a miniaturised version of the Big Muff Pi circuit, which means it replicates the sound of its big brother. The Big Muff Pi is known for its rich, vibrant, and creamy sound. It features true-bypass, and can exhibit a crushing distortion that will not go unnoticed. The metal casing means the pedal is built to last, and the components are of a very high standard.
Check Price on Amazon
BEHRINGER UM300 ULTRA METAL
This pedal is designed to replicate the BOSS Metal Zone Pedal. The Behringer UM300 Ultra Metal is very cheap, and for the price tag it really can't get any better. It's perfect for beginners easing into the use of distortion pedals for their sought-after sound. The UM300 features a 3-band EQ, along with a dedicated distortion control knob. It also features high quality components and a sturdy casing to ensure it will last for years to come.
Check Price on Amazon
P

RO CO RAT 2
The Pro Co Rat 2 is virtually indestructible due to its steel casing and incorporation of high-end components. It is a very simple pedal featuring three tone knobs corresponding to volume, distortion, and filter. There really isn't much more you could ask for when it comes to the distortion that the Rat 2 provides. Its most noticeable feature is its versatility, which it highly excels at. The Rat 2 should be used as a primary distortion pedal, or to provide an added boost for soloing. [Read full review]
Check Price on Amazon
BOSS MT-2 METAL ZONE
The BOSS MT-2 Metal Zone is an incredibly versatile distortion pedal. It is well suited for a wide variety of genres ranging from thrash metal to rock. The MT-2 features a flexible EQ which allows you to get the perfect sound you're looking for. As with all BOSS pedals the MT-2 is definitely built to last, and is great for use both on-stage and at home. The bottom line is that the MT-2 sounds great, feels sturdy, and looks pretty damn awesome. [Read full review]
Check Price on Amazon
MXR M-75 SUPER BADASS DISTORTION
Designed by the MXR Custom Badass team come's the MXR M75 Badass Distortion pedal. This analog guitar pedal features five tone knobs for output, distortion, bass, mid, and treble. Lovers of heavy genres will not be disappointed by the sound produced by the M75. It can produce a very warm and natural distortion, or even act as a clean boost, or create a seemingly big overdrive. The versatility of this true-bypass pedal is quite simply amazing.
Check Price on Amazon
NUX METAL CORE DELUXE
The NUX Metal Core Deluxe features two heavy distortion voices for both classic metal and an extremely heavy sound with a tight bottom end. The bass and treble knobs can be adjusted to fine-tune your tone, which are both extremely sensitive. It also features a built-in noise-gate to keep any unwanted noise down when the gain is turned up high. A USB port can be found on the Metal Core Deluxe in order to update the unit to the latest firmware at any time.
Check Price on Amazon
MXR M-104 DISTORTION +
This bright yellow pedal is actually a reissue of the 70's version from MXR's beginnings. The MXR 104 Distortion + has a simple layout, opting to have only a distortion and output knob. You can alter the M-104s low-end and character by changing the output value. It's a surprisingly versatile pedal that can give you a jazz or blues sound, and bring you up to a hard hitting modern rock tone. The overall functionality of the M-104 is limited, but it does what it's meant to do, and it does it well.
Check Price on Amazon
DONNER METAL HEAD
Among the range of nano pedals released by Donner comes the Donner Metal Head pedal. This thing is incredibly small (75mm x 36mm x 40mm), and weighs in at less than 200g, making it possibly the smallest analog distortion pedal ever. The tone knob allows you to adjust the brightness of the tone, and the gain knob adjusts the overall gain. Two modes can be toggled: normal, and boost. The Metal Head does not have a battery compartment due to its small size, so it must be powered using an AC adaptor. Overall the Donner Metal Head is a compact, convenient, and sturdy distortion pedal.
Check Price on Amazon
BEHRINGER OD300 OVERDRIVE / DISTORTION
The Behringer OD300 Overdrive/Distortion pedal provides the combination of both overdrive and distortion effects in one unit. Your desired sound can easily be shaped using the level, tone, drive, and mode knobs. The OD300 can be powered using either a 9V battery or an AC adaptor. It's a great budget pedal considering how good it can sound. The housing is made out of plastic, but it really shouldn't break unless you are throwing it around. The OD300 isn't really exceptional for either overdrive or distortion, but if you're looking for a pedal that's cheap and can perform both functions reasonably well then it's a no-brainer.
Check Price on Amazon
DONNER MORPHER
The Donner Morpher is a distortion pedal that is incredibly compact and small. The Morpher sounds extremely similar to the Suhr Riot, but is a lot less expensive. It comes in a metal housing with a foam backing, and features a gain, level, and tone knob, along with a 3 position switch that toggles between: normal, classic, and tight modes. Not only is the Morpher inexpensive, but the construction is very solid. It's easy to get a warm and powerful distortion from the unit that everyone will be talking about. Overall the Morpher has a great sound, solid construction, and won't leave your wallet empty.
Check Price on Amazon
MXR DD-11 DIME DISTORTION
This distortion pedal designed around the sound of the legendary Dimebag is absolutely amazing. The MXR DD-11 Dime Distortion pedal is very well built, and features a 3-band EQ and proprietary scoop switch that cuts midrange at 1kHz by -22dB. The variety of tones you can get from the Dime Distortion is quite incredible. The pedal is controlled by five knobs for: output, bass, mid, treble, and gain. It's not only Pantera fans who will enjoy the DD-11 either. Any lovers of rock or metal are sure to be very happy. There are endless tonal possibilities with this unit, which makes it such a great pedal to have.
Check Price on Amazon
DANELECTRO D-1 FAB DISTORTION
The Danelectro D-1 Fab Distortion pedal features three knobs for level, tone, and distortion. It has a very unique look that really does set itself from all the other distortion pedals on the market. People have been boasting about the versatility of the pedal, and I have to agree. The D-1 is very versatile and responsive. You normally wouldn't find these kind of traits coming from a pedal this cheap. This thing goes through batteries like anything though, so I would highly recommend using an AC adaptor to power the unit.
Check Price on Amazon
BOSS DS-1 DISTORTION
As a staple pedal in the collection of many musicians, it's no surprise the BOSS DS-1 Distortion makes the list as one of the best distortion pedals. The DS-1 has a simple layout with only three knobs. They correspond to: tone, level, and distortion. One of the many great features of the pedal is just how sturdy it is, which is due to its extremely solid construction. The DS-1 has become quite dated with time, but if youre after a basic distortion pedal that's reasonably priced, then look no further than this bad boy. Be sure to check out the BOSS DS-2 Turbo distortion if you are looking for a more advanced version of the DS-1. [Read full review]
Check Price on Amazon
JOYO JF-03 CRUNCH DISTORTION
The Joyo JF-03 Crunch Distortion pedal is designed to replicate the sound of a Marshall amp cranked all the way up. This thing has an extremely high output and sustain, which is what separates the JF-03 from many other standard distortion pedal. I wouldn't really recommend this pedal for metal, but it is very suitable for most kinds of rock. Think of bands like AC/DC and Van Halen.
Check Price on Amazon
BOSS MD-2 MEGA DISTORTION
A very underrated BOSS pedal in my opinion. The BOSS MD-2 Mega Distortion pedal was released in 2001 in order to cater towards the growing seven-string culture. The MD-2 is definitely heavier than the DS-1 in regards to overall tone, and provides much more gain. Like all BOSS pedals – this thing is built to last. You could throw this pedal down a hill and I wouldn't be surprised if it remained perfectly intact. In short though, the MD-2 can do everything the DS-1 can do, except better.
Check Price on Amazon
XVIVE V2 DISTORTION
The Xvive V2 Distortion is an extremely small, and simple distortion pedal. It features true bypass, and three control knobs for gain, volume, and tone. You really can't really go wrong with it. It's a tiny pedal with a huge sound. The V2 is an analog pedal that comes encased in an all-metal housing for maximum durability. Not only is it durable, but it has an wide range of gain that can be played around with. Quoted as a light 'crunch' to a complete 'saturation.'
Check Price on Amazon
DIGITECH TL-2 HARDWIRE METAL DISTORTION
This pedal is extremely good at what it does. The DigiTech TL-2 HardWire Metal Distortion pedal features two high-gain amp tone circuits that can be toggled by a switch. The two corresponding modes are 'tight' and 'loose.' Loose mode is great for detuned guitars as it produces a low EQ. The high versatility of this pedal is controlled by the four knobs located at the front of the TL-2. The knobs are labelled level, high/low, mid/frew, and gain. Another quality feature of the TL-2 is its true bypass in order to keep your tone preserved, and remain that way.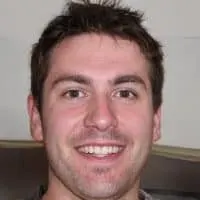 Alex is a man of many talents. He's been playing music since he was young, and has been the main content writer at Tone Start for the past few years. Alex loves to play around with different styles of music and enjoys listening to anything from country to classical.