The 1980s were a pivotal point in worldwide culture. Musical genres were developing and expanding, artistic revolution was everywhere, and technology was beginning to open up our world like never before. The latter was especially incredible as it gave us many electronic genres that are now household names in music: dance, techno, jungle, and dubstep to name but a few.
One of the best things about the 80s was the shift in social structure, where people began to loosen up and turn musical professionalism into quirky songs about the most menial of things. Some of these were actually quite funny!
In this article I've compiled 10 of the funniest songs of the 80s, hopefully giving you a giggle in the process!
1. Never Gonna Give You Up – Rick Astley
Album: Whenever You Need Somebody
Released: 1987
Kicking off this list of the 10 funniest songs of the 1980s is one that was surely an unintentional entry for Rick Astley. The song itself contains absolutely no comedic material and is, in fact, a very simple and sweet love song about staying true to someone you love.
What makes this song so funny is that it has become one of the primary tracks in meme culture. 'Rick Rolling' is a popular internet prank where people trick others into clicking a link that directs them to this song, and since then, Rick Astley's magnum opus has become a source of joy and comedy.
2. Three Little Pigs – Green Jelly
Album: Triple Live Mother Goose At Budokan
Released: 1989
The 80s was a strange time in many ways, but it also allowed us to reflect on our history and traditions, more so in the world of music. The development of rock and metal, primarily grunge, allowed us to explore old songs in new ways, which is exactly what Green Jelly did in "Three Little Pigs".
This moody rendition of the classic children's folk tale, featuring pig-mimicking falsettos, was hilarious when I watched it as a kid and still brings a chuckle today.
3. The Safety Dance – Men Without Hats
Album: Rhythm Of Youth
Released: 1982
Some songs, particularly the music videos for them, make you look back and wonder why on Earth someone thought it would be a good idea to release them. To me, this is one such song, as "The Safety Dance" is as silly as it is catchy.
However, the song was created for a curious purpose: Ivan Doroschuk noted that the song is in fact a protest against the decline of disco, and the prohibition of certain dancing styles in clubs in the 80s.
4. Treat Your Mother Right – Mr. T
Album: Mr. T's Be Somebody (Or Be Somebody's Fool)
Released: 1984
Crossovers I never expected to happen in the wildest of my imagination didn't even come close to this next entry. Outside of his iconic role in the hit TV series The A-Team, Mr. T actually released some surprisingly inspiring tunes.
"Treat Your Mother Right" is a quirky electronic piece dedicated to reminding kids to treat their mothers with love and respect.
5. Star Trekkin' – The Firm
Album: Serious Fun
Released: 1987
The world is no stranger to parody songs, and the 80s is where they really began to kick off into full cheesiness. One of the cheesiest amongst them is the Star Trek-inspired "Star Trekkin'" from the parody outfit The Firm.
Personally, this song is like fingernails scraping a chalkboard to me, but it is a solid parody of the Star Trek franchise at least.
6. Eat It – "Weird Al" Yankovic
Album: "Weird Al" Yankovic In 3-D
Released: 1984
When it comes to strange artists from the 80s that make listeners both amused and confused, "Weird Al" Yankovic is right up there. His delicate blend of parody and ingenuity made him a superstar in the 80s, and "Eat It" is one of his greatest.
This quirky take on Michael Jackson's iconic track "Beat It" is a funny stomp full of food references and silly ideations throughout.
7. Doctorin' The Tardis – The KLF
https://www.youtube.com/watch?v=DsAVx0u9Cw4[YouTube Link]
Album: History Of The Jams A.K.A The Timelords
Released: 1988
Continuing with the theme of 80s parody songs is the peculiar Doctor Who track "Doctorin' The Tardis", which both glorifies the TV shows and mocks one of the series' most iconic villains: the Daleks.
The song is by no means a good one. However, for those who are fans of Doctor Who, it's bound to bring a giggle or two.
8. Down Under – Men At Work
Album: Business As Usual
Released: 1981
Coming in at number 8 is a simple yet cheerful tune that won the world over with its quirky view of Australia. Men At Work's "Down Under" is a sweet conversation between a traveler and several Australian people as he is welcomed into the country.
While the original version of this song is amazing, a drum and bass remix was recently released which has taken the world by storm and reignited a worldwide love for this classic.
9. Rock Me Amadeus – Falco
Album: Falco 3
Released: 1985
Falco's most popular release, "Rock Me Amadeus", might seem quite out of place in this list, until you look behind the lyrics and understand who Falco is actually singing about.
In this electronic stomp, Falco sings of a Viennan punk who is suffering from debts due to drinking habits, yet still making all the women in the city fall in love with him. According to sources, the protagonist in this song is none other than Wolfgang Amadeus Mozart.
10. Love Shack – B52s
Album: Cosmic Thing
Released: 1989
Finishing off our list of the 10 funniest songs of the 80s is B-52s' cringe-worthy romantic affair "Love Shack". While the lyrics of this song may not be side-splitting, the overall cheesiness is enough to make me giggle.
The meaning behind this song is rather simple: there is a love shack, and people can get together in it. The execution of this song, however, simply makes me laugh.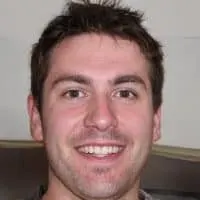 Alex is a man of many talents. He's been playing music since he was young, and has been the main content writer at Tone Start for the past few years. Alex loves to play around with different styles of music and enjoys listening to anything from country to classical.