It can't be argued that Elton John has numerous hit records in his discography, and his classic and universal approach to music has made him loved by many on a global scale. He's one of those artists that's built with raw talent, from his instrumentation to every lyric he utters.
Even if you aren't particularly knowledgeable about his career, you've likely heard his music on more than one occasion.
In this article, I'm going to shine a light on the 10 best Elton John karaoke songs that anyone can enjoy!
1. Rocket Man
Sitting at the top of the list, and rightfully so, "Rocket Man" is a top choice for many Elton John fans. The instrumentation is essentially perfect, and his vocals deliver a range that is widely appreciated.
It's a heartfelt record that has a lot of sincerity in its tonality, and the production goes through a range of dynamics that are perfect for storytelling. The most memorable part of the record is the hook, and this is where many people chime in to sing along.
Related: Saddest Elton John Songs of All Time
Related: Best Elton John Love Songs of All Time
2. I'm Still Standing
A danceable record that features big synth chords and an addictive bass line, "I'm Still Standing" is bound to put you in an energetic mood. I believe this is one of the best Elton John karaoke songs you could add to your playlist.
There's plenty of energy to be enjoyed, and the lyrics carry a powerful message that anyone can relate to. Moreover, the way the production is layered between the instrumentation and vocals is a perfect fit for each other, bringing a stellar mix from every angle.
3. Don't Go Breaking My Heart
This record has been immortalized for numerous reasons, from its general popularity, excellent production, and the fact that it continues to be utilized in many forms of media. The instrumentation is not only enticing, but it carries a tempo that makes people want to move.
Listeners also love the dynamic changes in the vocals, as every lyric and transition is addicting to listen to. You can't go wrong with a classic record like "Don't Go Breaking My Heart," and people are bound to want to chime in during karaoke night.
4. Your Song
Carrying a sentimental tone throughout its message, the instrumentation backs this up with melancholic melodies that deliver a lot of intention. It's a passionate record from Elton John, and even if it isn't as energetic as some other records, there's plenty to enjoy about its authentic approach.
I can say that this is one of the best Elton John karaoke songs you could use, as the vocal range is easy to follow, and it'll be a hit for most people in the crowd. There's a ton of good that can be taken from this record.
5. Can You Feel The Love Tonight
A special vibe comes with this record, and you can't get through it without feeling impacted in some way. Where most people lock into the atmosphere it has to offer is when the hook comes in.
The energy doesn't change too much here, but the vocals come with an emotional dynamic that simply can't be ignored. It's a record that delivers a warm feeling, and its lighthearted production value is extremely peaceful to listen to.
6. Tiny Dancer
Likely to be a fan favorite for many people, "Tiny Dancer" offers a unique production value that makes it stand out from other records in his career. The record can be found on his album Madman Across The Water, and its influence on Elton John fans has never wavered.
It's another song of his that has a lighthearted production value, but that doesn't take away from the emotional dynamics his voice is capable of. The record has a way of putting your mind at ease, and I believe this is what makes it one of the best Elton John karaoke songs.
7. Crocodile Rock
Known for its quirky and danceable production quality, "Crocodile Rock" has a blend of organic and synthetic melodies. John's classic vocals take center stage as usual, and it's a record that brings feel-good dynamics that many people latch onto.
It may not be the most sought-after track from his career, but it still has many memorable melodies that are a permanent part of his fans' memories. The drums don't punch too hard, yet they do a great job of keeping the energy the song needs.
8. Bennie and the Jets
This song immediately reels you in with its strong instrumentation, and when his vocals come in, it brings the dynamics together as every layer complements the next. It's more of a slow-paced record, but the lyrics are easy to follow, and it makes people want to sing along to every word.
You'll find a passionate effort from John in this record, as it sounds like he's going for something a little different during this era of his career. Overall, his fans love this record and everything it has to offer, as it's now considered a classic by the talented artist.
9. Candle In The Wind
Showing some of Elton John's most organic and authentic qualities as an artist, "Candle In The Wind" has a touching dynamic that anyone can relate to. There's a message in the lyrics that's very relevant to many individual lives, and it'll continue to be a classic no matter how much time passes.
The song features a strong piano melody with supporting synth pads to help carry the story along. If you like organic records that don't rush through their story, you can easily sit and marinate in what this song is known for.
10. Someone Saved My Life Tonight
Littered with many unique piano melodies and faint percussion, the spotlight sets on Elton John's impeccable vocals. An angelic sound comes with this record, and it's a song that makes you want to give it a full listen to see where it goes.
"Someone Saved My Life Tonight" is a record that can be found on his album Captain Fantastic and the Brown Dirt Cowboy. Although his discography is stacked with many great hits, I felt this one had to be added to the list as it still resonates with listeners almost 50 years later.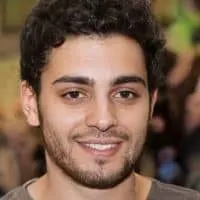 Justin is an audio engineer with years of experience in the field. He has been creating and playing music his entire life, but he really found his passion for engineering when he was introduced to Logic Pro at age 10. Justin has spent countless hours perfecting his craft and now works as a freelance engineer out of Boston, MA.