The animal kingdom is no stranger to the world of both entertainment and music alike. For years, we have compared certain feelings with members of other species; for example, joy in dogs and pride in lions. The latter is something that is explored often in music, with many genres referring to one of the fiercest members of the animal kingdom with an association of strong pride and care for the family.
In this article, I've compiled 10 of the best songs that feature lions. They could be literal references or more metaphorical offerings, but either way, you'll be sure to find something new!
1. The Lion Sleeps Tonight – The Tokens
Album: The Lion Sleeps Tonight
Released: 1961
It would be a sin to write an article on the 10 best songs featuring lions without mentioning this iconic lion anthem. When The Tokens wrote and released "The Lion Sleeps Tonight" in 1961, they likely had no idea just how big this song would be.
This song has been used in other media since its release, but it's best known for its use in Disney's legendary film, The Lion King.
2. Little Lion Man – Mumford & Sons
Album: Sigh No More
Released: 2009
Mumford & Sons seemed to be one of the biggest bands in the United Kingdom, and indeed other parts of the world, for quite some time. It seems that recently, however, they have taken a back seat and fallen off the world charts.
"Little Lion Man" is a beautifully introspective exploration of the self, where the protagonist compares himself with the proud and independent nature of a lion but also struggles with bravery.
3. Lions – Skillet
Album: Unleashed
Released: 2016
Skillet are an essential component of the early 2000s metal scene. Their Christian influence changed public perceptions of metal music as 'devil music', with Skillet using the Bible and its direct influence as inspiration for lyrical themes.
In "Lions", Skillet explores the essential qualities of man that bring the world into a better place – courage, strength, perseverance, and other qualities – and compares them to a lion, while using the Bible as a reference.
4. Feed Them To The Lions – Solo 45
Album: Feed 'Em To The Lions
Released: 2014
Now for something entirely different. If you'd been in a club in the United Kingdom in the early 2010s, you likely heard this at some point.
"Feed Them To The Lions" doesn't try to be intelligent with its message nor deep with its meaning. It's simply a no-nonsense catchy beat that's bound to be an earworm for the next few days. You're welcome!
5. Can't Tame The Lion – Journey
Album: Trial By Fire
Released: 1996
Coming up next on our list of the 10 best songs featuring lions is the cheesy yet loving "Can't Tame The Lion" by Journey. That's right, they do have a song other than "Don't Stop Believing"!
"Can't Tame The Lion" is about the burning love that lives deep within us, both for other people and ourselves. This song does focus on the love for someone special, but I also understand it as a message to focus on that feeling of love and project it to others.
6. Heart Of A Lion – Kid Cudi
Album: Man On The Moon: End Of The Day
Released: 2009
Offering a very different approach to rap, Kid Cudi now bursts into this list of the 10 best songs about lions. Cudi's introspection and self-exploration in his music are poignant and occasionally rather emotional, with his brutal honesty resonating with many of his listeners.
In "Heart Of A Lion", he explores his pride and his battles with personal demons. It's an anthem for the broken that deserves more recognition than it has amassed so far.
7. Joe The Lion – David Bowie
Album: Heroes
Released: 1977
When I first heard "Heroes" several years ago, I initially dismissed "Joe The Lion"; mostly due to this album's incredible title track, and partially because it simply didn't connect with me.
As I listened to it more, the true nuance and beauty of this track rang true. Equal parts loving tribute to Chris Burden and also a reflective look at Bowie's emotional numbness, it's arguably one of his most underrated songs.
8. Running From Lions – All Time Low
Album: The Party Scene
Released: 2005
We all have moments where we think that everything we touch turns to dirt and that we're not the best version of ourselves that we could be. All Time Low tackles this feeling well in the catchy pop-punk anthem "Running From Lions".
In this track, All Time Low highlights that despite people messing up and making mistakes, we can redeem ourselves and become better over time.
9. Lion Face Boy – Seabear
Album: We Built A Fire
Released: 2010
I had not heard of Seabear until I came across them for this article. I have to say that this artist has struck a chord in my soul, and reminds me greatly of Elliot Smith with a touch more polished atmosphere.
"Lion Face Boy" is an emotional ode to those who feel disliked and lost in their lives. While nobody should feel this way about themselves, songs like this remind us that we are not alone and can feel better about life.
10. A Lion's Heart – The Tallest Man On Earth
Album: The Wild Hunt
Released: 2010
Following on from the remedy for self-doubt and isolation that was present in "Lion Face Boy", The Tallest Man On Earth offers another injection of perseverance and hope in "A Lion's Heart".
This song tells the determination of a man who is surviving a harsh winter, seemingly alone. Despite all this, things begin to work for the man and he not only survives the harsh elements, but he thrives and comes out a stronger person. We can apply this song to the dark times in our lives, where pushing through them can make us grow and improve as people.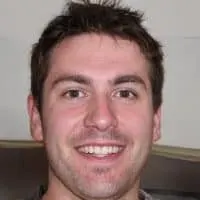 Alex is a man of many talents. He's been playing music since he was young, and has been the main content writer at Tone Start for the past few years. Alex loves to play around with different styles of music and enjoys listening to anything from country to classical.