Rap has been known as a dark horse for exploring intense emotion for several decades now. On the surface, rap may seem somewhat in-your-face and abrasive, but once the lyrics and inspirations are broken down and analyzed, there are some truly profound tracks out there in the musical sphere.
A surprisingly common theme in rap music is the loss of friends and relationships, which in tow leads to the discussion of loneliness.
So without further ado, here is my list of the best rap songs about being alone.
1. Come Back To Earth – Mac Miller
Album: Swimming
Released: 2018
There are far too many deaths in the world of rap, and when Mac Miller's demise hit the news, my heart sank. His music was incredibly touching and creative, and he was taken from us far too soon.
"Come Back To Earth" is haunting to listen to posthumously., as it tackles the problems of struggling with our issues on our own. In Mac Miller's case, drugs were an escape from those issues, which eventually became his accidental demise.
2. I Who Have Nothing – Jedi Mind Tricks
Album: The Psycho-Social, Chemical, Biological & Electro-Magnetic Manipulation Of Human Consciousness
Released: 1997
Jedi Mind Tricks are an incredibly talented American rap duo formed by rapper Vinnie Paz, and producer Stoupe The Enemy Of Mankind. Their punchy beats are often paired with powerful lyrics that provoke thought and make us question many things in our lives.
"I Who Have Nothing", however, is a pure exposition of vulnerability from this exceptional, savage duo. Loneliness is this song's core theme, and it tackles many aspects of it with intelligence and wisdom.
3. Walk Alone – The Roots
Album: How I Got Over
Released: 2010
Despite having the strongest wills, we can all tumble from time to time and become a victim of our vulnerability. No matter how strong we fight, sometimes we have days where everything seems to be too much to bear.
"Walk Alone" is a strong reminder, however, that we are more powerful than what we know. Our ability to recognize weakness is also a strength and a reminder that we must push on and power through our problems to become better people on the other side.
4. Drunk By Myself – Nas
Album: The Lost Tapes
Released: 2002
Loneliness can come in many forms. It is not as simple as being without a partner, a friend, or a confidant; it can also come to people who are surrounded by others, but simply with an inexplicable issue that others would struggle to understand.
Nas explores his problem with alcohol in "Drunk By Myself", and uses his marital problems as a point of discussion about his dependence. He uses alcohol to cope with the stress of his marriage but similarly struggles to talk to others about it for fear that they won't understand. This is a true, painful form of loneliness.
5. Outcast – Joe Budden
Album: The Album Before The Album
Released: 2007
Sometimes, it isn't just our problems or attitudes that can cause loneliness, but our location can also have a massive impact. That's what Joe Budden explores in "Outcast", as he tackles living in a big city surrounded by strangers.
People deal with this issue differently from one another, but reaching out is always incredibly important when it comes to loneliness.
6. Another Night – Mac Miller
Album: On And On And Beyond
Released: 2011
Mac Miller returns to our list for a second time in "Another Night", as his work is simply too beautiful to ignore.
It was quite difficult to not place this as the best rap song about loneliness, as its brutal honesty brought a tear to my eye when I first heard it. In this song, Mac Miller rather bleakly describes spending another night alone and wishing for companionship. I'm sure this is something we can all relate to at some point in our lives.
7. My Mind's Playing Tricks On Me – Geto Boys
Album: We Can't Be Stopped
Released: 1991
"My Mind's Playing Tricks On Me" from the iconic rap outfit Geto Boys also struggled for the #1 spot for the best rap song about loneliness. Where Mac Miller explores his ideas with an atmosphere, a soundscape almost, in mind, Geto Boys waste no time in expressing themselves.
For those who are struggling with mental health or loneliness, and want to feel like they are not alone in their struggles, this song can be taken as a tremendous comfort.
8. Mr. Lonely – Akon
Album: Trouble
Released: 2003
Out of all of the tracks in this article of the 10 best rap songs about being alone, I think "Mr Lonely" is possibly one of the most popular modern offerings.
Outside of his massively philanthropic life, Akon created many iconic beats when he was primarily making music. "Mr. Lonely" was my introduction to him, and the autotuned, high-pitched background vocals highlighting his loneliness pushed forward the theme well.
9. Slippin – DMX
Album: Flesh Of My Flesh, Blood Of My Blood
Released: 1998
He might be best known for "X Gon' Give It To Ya", but outside of the rapping bravado, there is an emotional soul that expresses himself beautifully. This is especially seen in the touching "Slippin'", which explores the negative impact loneliness can have on people.
In the song, DMX does not just explore loneliness, but also the overcoming of tremendous issues in his life. Despite everything that has been thrown at him, he has come back stronger.
10. U – Kendrick Lamar
Album: To Pimp A Butterfly
Released: 2015
The final entry in this list of the 10 best rap songs about loneliness is an incredibly emotional self-exploration from Kendrick Lamar.
Here, not only does Kendrick Lamar explore his current relationships, but he also explores his past to understand why keeps bad company as a result. It's a mind-bending and potentially eye-opening exploration of the soul that might well cause some thinking of your own.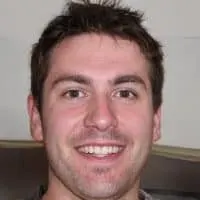 Alex is a man of many talents. He's been playing music since he was young, and has been the main content writer at Tone Start for the past few years. Alex loves to play around with different styles of music and enjoys listening to anything from country to classical.