Share on facebook
Share
Share on twitter
Tweet
Share on pinterest
Pin
For more than a decade of rapping, Young Thug has dominated the modern hip-hop scene with genius lyrics, otherworldly flow, and unapologetic performances. You either love him or don't, but you can't take away the fact that he's made some of the most brilliant progressive rap pieces out there.
As a long-time fan of Jeffrey and all of his works, I've been hard-pressed to choose the 10 Best Young Thug songs. I believe every second track is as lit as the next, but fans have the right to be subjective, right?
Anyway, let's dive deep into Young Thug's finest tunes from the very top:
1. Check
Style? Check. Flow? Check. Three and a half minutes of the purest trap in the past two decades? Check. I wanted to open the Best Young Thug songs list with this tune because my favorite artist is blasting on all four cylinders with his crew behind him in this one.
It embodies his lyrical genius, many rapping and trapping talents, and the unique style that essentially brought me under his banner. Do I still keep it on repeat even seven years later? Check.
2. Halftime
Young Thug directed Halftime himself, and as a die-hard fan, I can literally tell. You feel that he's having an absolute blast, and he invites us to join in on the party. While the inspiration behind the title eludes me, I can only say that Halftime sounds bigger, better, and louder than any 'half' of anything. It's a full-on blaster that's well-deserving of the second spot on my Best Young Thug songs list.
3. Thief In The Night (Feat. Trouble)
If you ask me, Thief in the Night is the brightest tune on Together We Shine. After calling Trouble in for this tune, Young Thug added another dimension to what's possibly the biggest trap tune of 2015.
It's big, dangerous, and sounds exactly like I wanted and needed it to – the beatdown bass, low-key synths, and the voice of trap brought Thief in the Night to a totally different level.
4. Tomorrow Til Infinity (Feat. Gunna)
Tomorrow Til Infinity features Gunna and is one of Young Thug's biggest singalong hits in the past five years or so.
It is probably the most melodic track off Beautiful Thugger Girls. Dynamic, upbeat, and chilling at the same time, this track encompasses a broad spectrum of emotions and messages. The main reason why it's on my Best Young Thug songs is that it feels so great smashing that Repeat button while it's on.
5. Best Friend
Young Thug coined 'Swagonometry' in Best Friend, and that's precisely what this track is all about. It's a class about class, style, and urban fashion as much as it is a more profound message telling all the young rappers to stick to their besties, build trust, and watch their backs.
It's a classic trap tune from an iconic trap mixtape, the original Slime Season. Thug was on the scene for roughly half of his career time when Best Friend was launched, and I would argue that it was among the tunes that helped him rise to become one of the biggest trap stars out there.
Let me tell you something you probably didn't know about Hear No Evil. If you read the tracklisting of this EP mixtape in order, it reads Anybody Up Now. Aside from the fact that Young Thug is the GOAT lyricist, his sequencing is top-notch just as well.
Featuring Lil Uzi Vert, Young Thug is blowing Up in smoke with a flamboyant style. While the track is an absolute slapper, go check the video out, the producers have really gone an extra mile with the advanced visuals and effects.
7. Guwop (Feat. Quavo, Offset, and Young Scooter)
A timeless classic of trap meets hip-hop. Guwop embodies everything Young Thug stands for and can do in a great-sounding package. Rapping, trapping, melodies, and singing in this tune are through the roof, and that's a massive understatement.
I live, breathe, and snore trap, but I must say I was absolutely struck when this tune came out. The result of collaboration between Young Thug, Quavo, Offset, and Young Scooter still gives me five minutes of goosebumps and chills to this day.
8. Climax (Feat. 6LACK)
Climax is one of my favorites off On The Rvn for a variety of reasons. It's the song to play while cruising on a quiet evening. If you're not a die-hard fan, you may not be as accustomed to the LoFi Young Thug.
The master of rapid rapping sings just as great, as showcased in Climax. He's joined forces with 6LACK to create this pop-rap masterpiece. Although it hits a different spot when compared to Check, Digits, or Halftime, it's definitely one of the best Young Thug songs of all time.
9. Digits
The fifth track off Slime Season 3 mixtape, Digits is a banger straight out of the gate. Young Thug demonstrates his wordsmithing prowess, unparalleled flow, and puts mumble rappers to shame with bullet speed rapping.
I hear nostalgic tones in Digits, and I love the way Thug sings, raps, and dishes out ten tons of talent under three minutes. Some rappers spend lifetimes working on a tune, and then Digits comes out – the rulebook has changed, and the defaults rendered obsolete. Young Thug reshaped the landscape with this one, that's for sure.
10. Big Tipper (feat Lil Keed)
One of Young Thug's more recent works, Big Tipper is So Much Fun, just like the name of the album it's on. Thug's melodic rapping is the reason why I love the guy, and he absolutely smashed it with this tune.
Joined by Lil Keed, Young Thug is ramming rhymes atop the blasting bass and absolutely monstrous strings. While you may be taken aback by the rapping, I was blown away by the exquisite musical accompaniment that elevated Young Thug and Lil Keed's singing.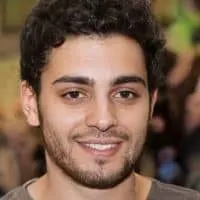 Justin is an audio engineer with years of experience in the field. He has been creating and playing music his entire life, but he really found his passion for engineering when he was introduced to Logic Pro at age 10. Justin has spent countless hours perfecting his craft and now works as a freelance engineer out of Boston, MA.