In relationships, there are many different types of individuals and pairings. We have those who are simply together, and then we have soul mates. Those who seem destined to be with one another, and complement each other beautifully. The term 'twin flame' is also thrown around in this context, where the two are so incredibly similar that they almost seem to have come from the same spark.
The thought of finding a twin flame is a dream for some, and a burden for those who have happened to lose theirs. Thankfully, musicians the world over have explored this concept and have a song for pretty much any occasion.
So without further ado, here is my list of the best songs about twin flames!
1. Cosmic Love – Florence & The Machine
Album: Lungs
Released: 2009
If there was ever a song to introduce the concept of the twin flame journey, I would likely pick Florence & The Machine's "Cosmic Love".
Its delicate presentation and careful exploration of the power of love at first sight – both in a good light and bad – paint a touching picture of what it is like to meet your twin flame. Exhilarating and terrifying in equal measure, with a knowledge that life likely won't ever be the same again.
2. Linger – The Cranberries
Album: Everybody Else Is Doing It, So Why Can't We?
Released: 1993
Despite mainly being known for their iconic anti-war anthem "Zombie", Ireland's The Cranberries have several hard-hitting hits up their sleeves. I would strongly argue that this list's entry – "Linger" – is the most beautiful song.
This song is a touching ode to a loved one who either isn't around anymore or has caused so much pain that it's now impossible to reform. A true twin flame experience if there ever was one.
3. The Only Exception – Paramore
Album: Brand New Eyes
Released: 2009
Coming up next is a rather sad entry that focuses on the downsides of relationships, particularly those of twin flames. "The Only Exception" explores Hayley Williams' bad experiences with love, and how one person and one person alone can ever have her heart.
I think this rings true to the twin flame journey as it highlights that once you have found that one person, nobody else will ever compare.
4. Must've Never Met You – Luke Combs
Album: This One's For You
Released: 2017
Unfortunately, we're not quite done with the sad side of the twin flame journey just yet. Despite being around for several years, it seems that Luke Combs has burst onto the mainstream scene with his intoxicating blend of acoustic soul music.
"Must've Never Met You" is a heart-wrenching ode to a relationship that Luke Combs is not ready to move away from. Determined to believe that there could be more to the relationship, but aware that it cannot continue, he wishes they never met.
5. Glimpse Of Us – Joji
Album: Smithereens
Released: 2022
Few have experienced a massively diverse musical transformation as Joji. Despite being known as the extreme comedy alias Filthy Frank for several years before switching to lo-fi introspective beats, this particular musician has honed in on the complexities of relationships in his music.
"Glimpse Of Us" is a touching exploration of future relationships after being with 'the one', or in this case, the twin flame. Comparing the relationships between each other, Joji then realizes what could have been.
6. The Summoning – Sleep Token
Album: Take Me Back To Eden
Released: 2023
The disguised and secretive musical cult of Sleep Token has demolished the metal scene as of late. No publication in the world isn't covering them in some way, and it's no surprise. The unknown outfit creates mesmerizing experimental soundscapes that evoke the strongest of emotions.
While "The Summoning" might not directly relate to a twin flame, the feeling that comes from it is that of desire and loss in equal measure.
7. Stay Ready (What A Life) – Jhené Aiko Ft. Kendrick Lamar
Album: Sail Out
Released: 2013
What's that? A happier twin flame song? Well, with "Stay Ready (What A Life), Jhené Aiko focuses on exactly that as she explores the relationship she has with her partner. The safety she feels with him and the surety they have of each other means one thing only: they made it.
I think this song can inspire people to remember that their twin flame is out there waiting for the right moment to either enter or re-enter their lives.
8. Someone To Stay – Vancouver Sleep Clinic
Album: Revival
Released: 2017
A song that captures the feeling of a need for a twin flame quite beautifully is the touching "Someone To Stay" by Vancouver Sleep Clinic.
Not only is this track gorgeous on its own, but it has such a delicate expression to it that I can't help but feel connected to it. It touches on the very human need to have company, support, and love, and also touches on the impact of a lack of it.
9. Time Will Tell – Gregory Alan Isakov
Album: The Weatherman
Released: 2013
Gregory Alan Isakov was my introduction to softer acoustic indie music, and I will be forever grateful to the person who showed me him. His music touches the very core of the soul and creates an introspective journey that can heal as well as shake the heart.
"Time Will Tell" is a bittersweet song that wonders whether we will work things out with those we love, especially our twin flames.
10. Mirrors – Justin Timberlake
Album: The 20/20 Experience
Released: 2013
According to many on the twin flame journey, our final entry for the best twin flame songs is also the most appropriate.
Justin Timberlake's "Mirrors" captures the power of realizing that you know your twin flame. The feeling of connection you have to them is indescribable yet clear as day at the same time, and you know you are meant for each other.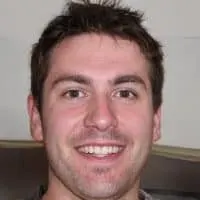 Alex is a man of many talents. He's been playing music since he was young, and has been the main content writer at Tone Start for the past few years. Alex loves to play around with different styles of music and enjoys listening to anything from country to classical.