Over the years, talent has arisen from countries that typically don't get all that much attention in some parts of the world. Babymetal became a point of fascination in America, Germany's Rammstein became bastions of industrial metal in the United Kingdom, and recently there has been a worldwide craze for Russian songs.
These songs typically revolve around the post-punk genre, with its cold industrial feel mimicking that of its origin, however, the majority of these songs are oozing with emotions of love and loss.
So without further ado, here is my list of the best Russian love songs of all time!
1. Tramvai – Zveri
Album: Golod
Released: 2012
Starting off this list of Russian love songs is the somewhat modern effort from the Russian rock group Zevri, which borders on grunge while comfortably sticking to a mainstream rock sound.
"Tramvai" has less romantic lyrics and more of a pining atmosphere. Instead of directly addressing his love, the band's frontman seems to suggest it in his pained vocals and the bittersweet instrumentals that follow him.
2. Nezhnost' – Maya Kristalinskaya
Album: Velikie Ispolniteli Rossi XX Veka: Mayja Kristalinskaja
Released: 2001
When it comes to setting a romantic scene, few do it better than Maya Kristalinskaya. Be it focusing on the Russian musical offerings that have entered the romantic sphere or simply from a worldwide angle, this talented musician will always stand out.
"Nezhnost'" is a touching ode to the special one in Kristalinskaya's life; how she cannot live without them, and how the world is a darker place when she is away from them.
3. Good/Peaceful Night – Kino
Album: Gruppa Krovi
Released: 1988
If you have taken the time to dive into Russian post-punk after discovering the likes of Molchat Doma, it is quite likely that you've also come across the massively talented Kino.
This moody yet hauntingly beautiful artist is capable of creating blankets of atmosphere with surprisingly few instruments, and "Peaceful Night" certainly stands out in his discography. The love in this song is more of a feeling as opposed to direct lyricism.
4. Million Of Scarlet Roses – Alla Pugacheva
Album: Million Roses
Released: 1983
As Russia began to embrace the electronic side of music in the 1980s, icons began to emerge who would remain as bastions of Russian entertainment for the years to come. Alla Pugacheva is one such artist, who has released countless solo and compilation albums over the years.
"Million Roses" is her standout classic that tells the true-to-life tale of an artist trying to win over a woman's heart.
5. Love Like Poison – IC3PEAK
https://www.youtube.com/watch?v=zvYlk6If7f8
Album: Kiss Of Death
Released: 2022
Now entering this list is one of my favourite musical discoveries of the past few years. IC3PEAK is formed by Anastasia Kreslina and Nikolai Kostoloyev and sonically fluctuates between hard-hitting trap beats and ethereal chill-step soundscapes. They're a true musical revolution that I adore.
"Love Like Poison" explores toxic relationships and features manic laughing and blast beats aplenty. It's a very different offering from the rest of this list, but that's exactly why I love IC3PEAK so much.
6. Iskala – Zemfina
Album: Forgive Me My Love
Released: 2000
Next up on this list of Russian love songs is the surprising classic "Iskala" by Zemfina, which I can vividly remember hitting the U.K. at one point in the early 2000s. It mimicked the style of trip-hop artists like Portishead and blended it with a modern mainstream rock element that was a recipe for success for this young singer-songwriter.
It doesn't seem as though Zemfina is still active, but this song alone deserves significant merit.
7. I Love You Now – Vladamir Vysotsky
Album: N/A
Released: N/A
This song in our list of Russian love songs is quite a curious one. I came across this whilst researching for this article, and it is one of the most romantic entries I have come across. There is a passion and desire to escape within that simply cannot be ignored.
This song is a rendition of Vladamir Vysotsky's poetic passage "I Love You Now", which has been covered and recreated many times by Russian artists.
8. Ivanushki International – Poplar Fluff
Album: I'll Shout All Night About That
Released: 1999
Ivanushki International was quite a big deal in Russia. Despite being plagued with several deaths amongst their outfit, with two original members already passing on, the band still managed to release a handful of records and some hit singles in their lifetime.
"Poplar Fluff" is by far their most popular offering, with its loving melodies and simple summer nature, it screams love.
9. Katyusha – USSR State Jazz Band
Album: The Alexandrov Ensemble
Released: 1993
The video I have linked in this article is not the original version of this song, as its origins come from the USSR State Jazz Band. However, The Alexandrov Ensemble performed an enticing rendition of this classic Russian love song.
In "Katyusha", a soldier's wife is singing to him from afar, praying for his safety so that he can return to her and they can be happy together.
10. t.A.T.u – Not Gonna Get Us
Album: 200km/h In The Wrong Lane
Released: 2002
Finishing off this list of the 10 best Russian love songs is the unmistakable sound of t.A.T.u; an electronic duo who became a worldwide phenomenon with the release of 200 km/h In The Wrong Lane.
Alongside their main classic, "All The Things She Said", "They're Not Gonna Get Us" is a dramatic, Prodigy-like track that explores the love between two people, and how nothing will tear them apart.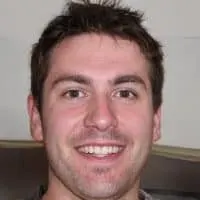 Alex is a man of many talents. He's been playing music since he was young, and has been the main content writer at Tone Start for the past few years. Alex loves to play around with different styles of music and enjoys listening to anything from country to classical.