Music has been a tantalizing attack on the sensual senses for as long as we can remember throughout history and has been used in this way in many forms. From the seductive sway of classical music to the abrasive and energetic likes of the electronic world, music can be used to set the scene in practically any way we see fit.
Where most would like to set a warm, light tone when picking a seductive song, others opt for a darker, often electronic-oriented route. This can create an immensely exhilarating experience, and each song can invoke entirely different emotions to one another.
So without further ado, here is my list of the best dark seductive songs that are bound to heighten the senses and ignite the imagination!
1. Come Closer – Boy Harsher
Album: Careful
Released: 2019
Despite being active since 2013, it feels like Boy Harsher has only recently broken through into wider audiences. Given their infectious electronic sound, however, this is indeed surprising.
"Come Closer" is a frantic yet aching electronic buzz that entices as much as it fills the listener with anticipation. It's an earworm through and through that can be used to invoke the wildest imaginations.
2. Wandering Star – Portishead
Album: Dummy
Released: 1994
On the other end of the atmospheric spectrum, we have the thick, gloomy, yet also vibrant and alluring Portishead. This iconic British outfit would help cement the trip-hop genre over the years, and would also become legendary in the music world.
"Wandering Star" is one of the highlights of Portishead's magnum opus, Dummy, and contains enough atmosphere to last a lifetime.
3. Space Monkey – Placebo
Album: Meds
Released: 2006
Oddly, some Placebo tracks seem to fit loosely in the middle between the two entries I have placed above this particular track. "Space Monkey" is equal parts entrancing trip-hop, gloomy grunge, and sensual electronica all in one parcel.
The eclectic and hypnotic record Meds from Placebo felt like an intoxicating experimentation ground for the band before they developed their sound further, and I believe this time gave them some of their best work.
4. And My Heart Goes On – Melanie De Biasio
Album: Lilies
Released: 2017
I've covered this song before in another article, but I simply cannot get enough of Melanie De Biasio, and this track in particular.
For dark seduction, only a select few tracks are better than this in my opinion. It has everything you could want: a slow, dramatic build-up, haunting vocals and instrumental additions, and a drop that makes the hairs on your neck shiver.
5. Love You To Death – Type O Negative
Album: October Rust
Released: 1996
You may notice that this list is slowly becoming heavier, and that is indeed intentional. The heavier and darker the track, in some cases, the more seductive and alluring it is. Few bands make that point so inarguably clearer than Type O Negative, with the late great Peter Steele being a sex icon of the metal underground.
"Love You To Death" – Type O Negative's magnum opus – is a seven-minute epic ballad dedicated to serving someone without question.
6. Closer – Nine Inch Nails
Album: The Downward Spiral
Released: 1994
Whereas Type O Negative's overall sound became a bastion for dark seduction, some bands simply dipped their toes into that sonic pool with incredible results.
Nine Inch Nails is one such band who, in between their curious and complex sounds, made some rather raunchy offerings throughout their discography, with "Closer" being the most iconic of them all.
7. Rev 22:20 – Puscifer
Album: Don't Shoot The Messenger
Released: 2997
Puscifer is a band that most – myself included – would not have expected Maynard James Keenan of Tool fame to have made, far be it to also make a dark and seductive musical offering.
If you work past the fact that it's Tool's frontman, this song is in fact rather exciting and the lyrical content works deliciously well with the overall tonality of "Rev 22:20".
8. You've Seen The Butcher – Deftones
Album: Diamond Eyes
Released: 2010
Coming up next in our article of the 10 best dark seductive songs is "You've Seen The Butcher" by Deftones, a band that most primarily attributes to the heaviness of nu-metal and grunge.
However, frontman Chino Moreno is fearless in occasionally exploring his (slightly) softer side, with "You've Seen The Butcher" falling into the middle ground of their sound.
9. Nothing's Gonna Hurt You Baby – Cigarettes After Sex
Album: I.
Released: 2012
Lightening the atmosphere somewhat before the final act is the soft-spoken, atmosphere-rich, yet simultaneously rather haunting Cigarettes After Sex. This quartet became quickly known in the indie rock space for their gentle soundscapes that scream comfort, yet also whisper something else.
While their music might sound like aftercare, there is something about the tones that this American outfit uses that allows an air of morbidity to hang low. It might be subtle, but it certainly shows itself on multiple occasions across I..
10. Inertia Creeps – Massive Attack
Album: Mezzanine
Released: 1998
Finishing off our list of the 10 best dark seductive songs is the unmistakable musical legends of Massive Attack, whose sound also helped to create the trip-hop genre alongside Portishead.
This incredibly dark track and its hypnotic nature would be enough to make an evening feel like an eternity. It has a sensual yet borderline psychedelic ring to it that repeats itself to create an intoxicating atmosphere that I, personally, consider to be one of the most rich atmospheres ever created in a song. Regardless of the intention behind this song, it's simply fantastic.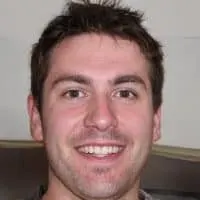 Alex is a man of many talents. He's been playing music since he was young, and has been the main content writer at Tone Start for the past few years. Alex loves to play around with different styles of music and enjoys listening to anything from country to classical.