Electricity is not just something that powers our homes, but also a feeling. Now, before you think I am crazy, just hear me out. Have you ever been in a relationship that makes you feel alive? That's electricity!
I was surprised to find out just how many songs there were about electricity when I was putting this playlist together, and I think I have found the perfect mix of songs to describe that electric feeling.
So without further ado, here is my list of the best songs about electricity!
1. Electric Boogie by Marcia Griffiths
Marcia Griffiths had us all dancing with the release of her song "Electric Boogie" in 1990. Featured on the album Carousel, the song is often referred to as "The Electric Slide," a dance by Griffiths to accompany the song.
But, the real meaning behind the song would only be revealed much later. In an interview in 2018, the singer confessed that the song "Electric Boogie" is actually about a vibrator, which makes sense when you listen to the lyrics.
Were you among many who believed the song was about a dance? What are your thoughts on this 90s hit? Give it a listen today and see what you think of "Electric Boogie," as it is number one on my list.
2. Electrical Storm by U2
U2 uses the concept of an electrical storm as a metaphor for a troubled relationship that sees a couple battling to make it work. Released in 2004 on the album The Complete U2, "Electrical Storm" has a melancholy sound and uses imagery that will make you feel like you are experiencing the storm.
"Electrical Storm" is a must-listen and is the ideal song to listen to when you're experiencing troubles in your own relationship and might just comfort you to know that what you are experiencing is normal. Add it to your playlist today and enjoy the soothing sounds of U2.
3. Electric by Katy Perry
Did you know that Katy Perry is a Pokemon fan? The pop singer loves everything Pokemon – so much so that she wrote a song for the 25th-anniversary soundtrack for the Pokemon movie. "Electric" was released in 2021 and had that bubblegum pop feel we all know and love.
If you love Pokemon, this song makes a great addition to your playlist as you celebrate the 25th anniversary of these beloved characters with Katy Perry.
4. Electric Feel by MGMT
While MGMT wasn't around for too long, their music will always be, giving fans of the band the ability to listen to their favorite songs whenever they want to. "Electric Feel" is just one of MGMT's hits and was released in 2007 on the album Oracular Spectacular.
MGMT used electricity to describe a sexual encounter, with the song describing that spark that comes with passion. Add "Electric Feel" to your date night playlist for inspiration, or give it a listen when you want to lose yourself in the music.
5. Electricity by Elton John
Elton John brings us a song about that magical feeling you get when dancing with the release of his song "Electricity." The song was released in 2004 and was used on the soundtrack for the movie Billy Elliot in 2005.
The movie is about a young Irish boy whose greatest wish is to be a dancer, and the addition of this song makes sense. Add it to your electricity songs list and dance the night away with Elton John's brilliant vocal performance guiding your every move.
6. Are We Electric by The Kooks
English pop-rock band, The Kooks, released their hit single "Are We Electric" in 2014. A song about a passion-filled relationship on the rocks, it featured on the band's album Listen.
The Kooks have a unique sound that cannot be explained, so you will just have to listen to this track as it features at number six on my electricity song list. Give it a listen and feel the music as you ponder your own relationship.
7. Electric Barbarella by Duran Duran
Duran Duran has always been vocal about where they got their name and inspiration from and have often used this in their music. "Electric Barbarella" was released in 1997, but it has a classic 80s sound as it features on the album Medazzaland.
The song is a tribute to the 1968 movie Barbarella, which is also where the band got the inspiration for their name from scientist Duran who creates and falls in love with a robot. "Electric Barbarella" is a love song of sorts, even if it is about being in love with a robot.
8. She's Electric by Oasis
Oasis will have you wishing that you were the girl they were singing about in their 1995 release of "She's Electric." Describing a woman as passionate, fiery, and electric, the song is about loving the "image" of a woman more than the actual person herself and is a different take on what relationships are like.
"She's Electric" was recorded for the album What's The Story (Morning Glory) and takes up the number eight spot on my playlist. Ladies, strut your stuff as you embody the lyrics of this powerful song when you add it to your list.
9. Electric by Robyn
Swedish singer Robyn sings about having a special connection with a person that is fiery, passionate, and, yes, electric. The song features on the album My Truth and is a dance song with a bit of an R&B sound to it.
"Electric" will have you dreaming of a passionate relationship and might just make you change your views on what a relationship should be like. Give it a listen and pay close attention to the lyrics that speak of what you should look for in a relationship.
10. Electric Bird by Sia
Have you ever felt like a caged bird? Like your life and choices are controlled by someone else? Sia captures this feeling in her hit song "Electric Bird," which was released in 2008 on her album of the same name.
The song takes up number ten on this list of the best songs about electricity and is about the nightmare of being in a controlling, often emotionally abusive relationship that has you feeling trapped and like you are not in control of what happens in your own life. Listen to this emotional song as you make yourself a promise to never ever stay in a relationship where you are not loved and valued.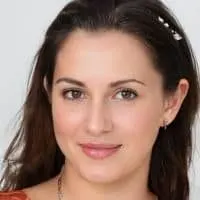 Alexandra loves playing the piano and guitar. She has always been a music lover, but it wasn't until she was in high school that she realized how much she loved to play. It allowed her to express herself without having to be verbally expressive, which is something she found very empowering.