We will be checking out what the Dunlop GCB9t Original Cry Baby Wah Pedal has to offer in this review that covers everything you need to know! Including its features, sound, performance, durability, and our overall opinion of the pedal.
Check Price on Amazon
BACKGROUND
The original Dunlop Crybaby wah-wah pedal is an iconic piece of equipment in the music industry, and has assisted in creating some of the best sounds throughout history. Originally manufactured in 1966 by engineers at the Thomas Organ Company, it was an instant hit with big names such as Eric Clapton, Jimi Hendrix, David Gilmour and Buddy Guy.
You know when the topic of wah pedals is brought up somewhere, there will certainly be mention of the Cry Baby.
SPECIFICATIONS*
| | |
| --- | --- |
| – Impedance: | Input (800 kΩ) |
| | Output (10 kΩ) |
| – Resonant Frequency: | Heel Down (350 Hz – 450 Hz) |
| | Toe Down (1.5 kHz – 2.5 kHz) |
| – Maximum Level: | Input (-8.0 dBV) |
| | Output (+10 dBV) |
| – Maximum Gain: | Heel Down (+19.5 dB) |
| | Toe Down (+19.0 dB) |
| – Signal to Noise Ratio | Heel Down (98 dB) |
| | Toe Down (89 dB) |
| – Current Draw | (900 µA) |
*(Listed according to the information provided at Donner's official website)
FEATURES
Here is a list of features of the Cry baby:
The original Dunlop Cry Baby
Heavy die cast construction
Rubber grip
Made in the USA
As expected, immediately out of the box you are welcomed with a simple and straight-forward looking pedal.
The first thing that comes to mind when using the Cry Baby is how easy it is to use. No joke, within a few minutes out of the box I had already figured out exactly how it works. The controls are pretty straight-forward. The on/off switch is activated by pressing all the way down on the foot-pedal, and the wah effect is influenced by the back and forth movement of your foot.
The on/off switch is located at the toe of the pedal. To power the pedal an AC charger can be used, which can be simply plugged into the port found on the left side of the unit. The output jack is also located on this side with the opposing input jack being located on the right side. Last but not least the 9V battery compartment can be found at the bottom of the Cry Baby.
The Cry Baby comes with a manual, and is actually both AC and battery operated. Like most other guitar pedals it does not come with a 9V power supply, so you will have to purchase one separately.
TIP: If you are using the pedal then make sure to place it first in your effects chain as the Cry Baby does not feature true bypass. It should also not be bought for the purpose of being a stand-alone volume pedal. You are much better off buying an overdrive or boost pedal for that need.
SOUND AND PERFORMANCE
If you are searching for that traditional wah sound then look no further than the Cry Baby. No other pedal has been able to successfully replicate the sound it's able to produce. There's a reason so many influential artists have used this pedal in the past to add to their sound.
The range of sound from the Cry Baby is pretty outstanding. It is incredibly versatile, which is proven by the wide variety of pitches it's able to produce. You'll be able to replicate the same wah from basically any of your favourite artists.
The classic wah sound that we all know and love comes straight from the 100K ohm Hot Potz potentiometer of the Cry Baby. The top-end is kept super round and warm, while also maintaining a nice even-throw.
DURABILITY
The Cry Baby is very well-built, and extremely sturdy due to its heavy die cast construction. There really isn't anything negative to mention in relation to the pedals overall durability. It's weighty, solid, and won't slide unless forced incredibly hard. I don't see the need for a backup pedal for the Cry Baby, since I would be incredibly surprised to see it fail in the first place. In the event something did happen to it I would most likely just end up replacing it with another one of the same pedal.
OVERALL
A pedal that has been tried and tested vigorously by many talented artists since it was brought into fruition in the 1960's.
One of my favourite things about this pedal is its pure simplicity. It stays true to the plug-and-play functionality that I've come to love. Furthermore, It also comes with a much cheaper price tag than most other wah-pedals on the market. So if you're someone who doesn't have that much money to blow on effects pedals then the Cry baby is a perfect fit.
I would definitely recommend the Cry Baby to any first time wah buyer, or anyone else that's searching for the renowned vintage tone the pedal is famously known for.
Agree or disagree with our review? Let us know what you think in the comments below!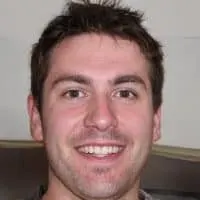 Alex is a man of many talents. He's been playing music since he was young, and has been the main content writer at Tone Start for the past few years. Alex loves to play around with different styles of music and enjoys listening to anything from country to classical.