After two and a half years in development the multi-award winning Eventide H9 Harmonizer delivers the renowned sound Eventide is known for. Highly acclaimed for their stompbox series incl. PitchFactor, ModFactor, TimeFactor and Space. This multi effects guitar pedal allows for the use of all Eventide's stompbox effects in just one unit, containing over 40 effect algorithms for you to choose from. The simple and sleek front-end design contains a LED display, five control buttons (hotknob, preset, x/y/z), a rotary dial, and a left and right foot switch.
Eventide has been a huge player in the music industry, and continues to deliver time and time again. The United States company has been developing and manufacturing digital audio processors, DSP software and guitar effects since the early 70's.
Check the lowest price on Amazon.
FEATURES
True analog bypass
Real-time MIDI control
Power supply included
MIDI via DIN and USB
Fast accurate tuner included
Expression pedal and AUX footswitch input
Sync to the beat with tap tempo or MIDI
The H9 has the ability to store up to 99 presets with the functionality to store an infinite number straight onto your iOS device.
CONNECTIVITY
One of the most impressive features of the H9 is the ability to connect to PC, mac or iOS devices and control it remotely, allowing for more functionality. With that said, it is not entirely essential, as every function can also be controlled using the front panel of the H9. The H9 Control app is available for free at Eventides official website to put onto your iOS device.
FINAL VERDICT
The H9 is a valuable asset for anyone in the music industry, whether it be for casual or professional use. The sheer amount of flexibility the pedal offers is out of this world. Everyone should be satisfied to add this piece of equipment to their arsenal.
Agree or disagree with our review? Let us know what you think in the comments below!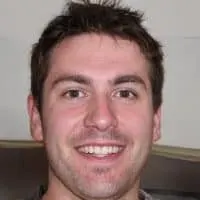 Alex is a man of many talents. He's been playing music since he was young, and has been the main content writer at Tone Start for the past few years. Alex loves to play around with different styles of music and enjoys listening to anything from country to classical.