In this review we will be checking out the Ibanez TS9 Tube Screamer pedal. Tone Start will be covering everything you need to know about the pedal before you go out and buy it. We will be checking out its features, sound, performance, durability, and provide you with our overall opinion on the pedal.
FEATURES
​How many of your guitarist friends own a TS9 Tube Screamer? It seems like every one of them has owned it at some point. There's no argument as to the why Ibanez Tube Screamer is the first choice for those who want a great overdrive. A quick Google search will show you just how popular the product is, so you can be confident with your investment.
​As you can see Google reveals the TS9 as one of the most popular overdrive pedals. It's got just the right amount of features for its low price tag.​
Classic green TS9 Tube Screamer Green Outer Chassis
Maximum Gain of +30 dB
Classic TS9 Overdrive
Drive, Tone, and Level Controls
1x 1/4″ Input / 1x 1/4″ output
Powered by 9-volt Battery
Before we dive into the finer details of the pedal, we want to firstly discuss the company behind the awesome product.​​
BACKGROUND
Ibanez doesn't really need an introduction in the musical world. The Japanese guitar brand is the first ever guitar producer to leave its unrivaled mark in the musical world in the United States and Europe. It is also the first brand credited for mass-production of seven and eight-string guitars.
One of its widely noted products is the Ibanez Tube Screamer and now we am going to show just how great it is.
Firstly, you need to know that even if you don't own the TS9, there is a good chance that you are using, or have used a copied version of the TS9. Yes, the TS9 is one of the most copied pedals of all the time.
So here you have one the worlds most popular solid-state overdrive pedals dressed in a green outer chassis; giving you a simple, non-nonsense drive and tone. By turning the volume on full, and the drive at a minimum setting, the TS9 is also suitable for use as a clean boost.
SOUND
There is really no pedal like the Ibanez's TS9. It's rich, creamy, and I don't think there are many other products doing so much in one go. From dark overdriven crunchy chugs to bright wailing screeches. You are going to know from first use that you are working with a world-class name.
The TS9 features simple controls for level, tone, and drive. For me, this pedal is more useful for emulating the sound of a tube amp. It's great at producing a subtle overdrive, and can also provide a more pronounced tube-style distortion.
CONTROLS
The TS9 features a traditional three control knob layout, which represent drive, tone, and level. The drive control knob can be used to set the amount of distortion you want to add to your signal. The tone knob dials the amount of brightness and darkness you wish to have. Perhaps it's the simplicity of features and excellence of sound that makes the device so widely recognizable.
DURABILITY & RELIABILITY
The Ibanez TS9 Tube Screamer is a solid and sturdy device, featuring a strong metal casing. By chance, if you drop it, it is rarely going to break. All the inner circuitry is connected well, ensuring there is no trouble in the long run.
FINAL VERDICT
In regards to the TS9's features, pricing, and competition, it really is a great buy for any musician. For a low price you can have one of the best overdrive pedals at the palm of your hands. I would definitely recommend this pedal for music lovers of all genres.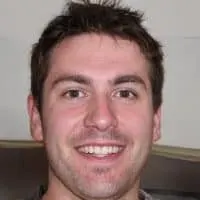 Alex is a man of many talents. He's been playing music since he was young, and has been the main content writer at Tone Start for the past few years. Alex loves to play around with different styles of music and enjoys listening to anything from country to classical.