​In this review we will be checking out the Pro Co RAT2 distortion pedal. Tone Start will be covering everything you need to know about the pedal before you go out and buy it. We will be checking out its features, sound, performance, durability, and provide you with our overall opinion on the pedal.
There are a lot of big names when it comes to distortion pedals. The RAT series by Pro Co is one of them. This name has pretty much become a standard for distortion pedals. This new offering from Pro Co is expected to deliver the same type of satisfaction as its siblings. Let's go ahead and review in full what the RAT 2 distortion pedal can do.
​F

UNCTIONS
The Pro Co RAT2 has three main knobs which you can play with. This will change the value of the sound being showcased. The volume control lets you adjust how loud your guitar will sound on your speakers every time you step on the pedal. This is very convenient when playing live performances just like how most pedal works. The Filter control in the middle let's you keep a good balance between volume and distortion. It serves as the neutralizer and when played without any distortion makes every pluck you make on your string clean and crystal clear with a darker feel to it. The third control is for distorting the sound of your music. Putting it at full sure packs a punch! This will work typically for rock music and the like.
You can play with these controls base on your preference. All controls are very easy to play with since you can simply put them to min or max depending on the type of music you want to play.
​F

EATURES
The Pro Co RAT2 features pretty much all of the pedal standards featured in Pro Co pedals. It has the controls and looks you'd probably want in a pedal that you'd want to use on a daily basis. Here are the list of the features of this pedal you might want to check.
​Distortion, Filter and Volume Control Knobs
100% Analog Signal Path
On/Off Led Indicator
Glow-in-the-dark Graphics
Pro Co's Indestructible Steel Enclosure
Military-grade Glass-epoxy Circuit Board
Easy to Open Battery Compartment
Slope Face Design For Easy Stomping
Durable and Heavy Duty Footswitch, Knobs and Jacks
​SOUND
The Pro Co RAT2 distortion pedal produces a mixture of brilliance and versatility. It has become the standard from which other pedals are based. The company has produced a lot of legendary guitar players because of the quality of the sound it produces. Playing the melody is one skills, setting the tone for the controls of the pedal is another. Hence, we can easily say that this pedal is suited for almost all type of music.
​Although the pedal is classified as a distortion pedal, it is undeniably a good companion in playing other types of music other than rock. You can play blues, jazz or even punk. Put the volume at neutral, the distortion at low level and increase the filter knob and you can produce that crispy sound that is very ideal for solo performances during concerts or basic rhythm and accompaniment.
The overdrive knob is the best feature of this pedal. Being classified as a distortion product, you can hardly identify a chord or a melody the moment you set the distortion knob to full. This is very typical for heavy metal music, power chord playing, or even playing those crazy solos! Over all, the sound of your music is elevated to a different level the moment you use this pedal as your companion.​
DURABILITY
Pro Co has been known to use high-grade materials in their pedals. This will ensure durability as pedals can easily be worn out due to its function. The Pro Co CAT2 is made with similar standards as the other well known pedals Pro Co has produced. The military-grade materials used for the body is perfectly fitted for its function.
Pro Co's indestructible steel enclosure has been known to make the pedal last longer than other brands in the market. This is definitely a good choice if you're into investing money on musical instruments.
FINAL VERDICT
It would be a grieve disservice to limit the Pro Co CAT2 to rock music only. This pedal is definitely one the best picks you can have in the market today. Being a product worth recommending to others, there are three main points I would like to re-iterate as its main selling points.
Easy and Basic Controls
This is very typical of all pedals but this one, which have produced a lot of legends in the music industry for years now have obviously stayed with the basic controls and usual positioning of the knobs making it very easy for players switching from one pedal to the next to get accustomed to. This is also a very good pick for those who are still starting to enter the realm of distorted music.
Quality and Style​
With its glow in the dark feature and high-grade materials, the Pro Co CAT2 is nothing short of brilliant. It is definitely one of the most durable pedals out in the market today. It is holding both the standards of fashion and quality.​
Sound and Distortion​
This pedal is basically made for distortion purposes. It surely delivers that 100 percent. It gives that crunchy sound to your strings when you strike it, thanks to the good balance between distortion and tune. It keeps you in track despite that distorted melody. Thankfully though, this is one hell of a pedal which also fits any type of music.​
The overall performance of the pedal is definitely an A+. It is a must try for music enthusiast who are yet to add extra punch on their melodies and gigs. Regardless of what genre of music you play, the Pro Co CAT2 can be a very good company. The quality of the product is one thing to mention, but the main highlight of this distortion pedal, is its being a performer which pretty much fits all type of music.​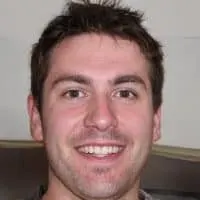 Alex is a man of many talents. He's been playing music since he was young, and has been the main content writer at Tone Start for the past few years. Alex loves to play around with different styles of music and enjoys listening to anything from country to classical.