Behringer is a company founded by Uli Behringer back in 1989. They specialise in producing high quality audio equipment among various other products, which are distributed all throughout the world. Behringer is a German-based company that manufactures all of their products in China. The company is currently owned by Music Group, which is chaired by Uli Behringer himself.
Have you ever wondered which pedals they are emulating? Well then you have come to the right place! We have gone and compiled a list of the corresponding pedals that Behringer have cloned in their product line.​
THE ULTIMATE BEHRINGER GUITAR PEDAL CLONE LIST
NO.
BEHRINGER PEDAL
ORIGINAL
AB100
Guitar/Amp Selector
Nobels AB1 Active A/B Selector
ADI21
V-Tone Acoustic Driver DI
Tech 21 SansAmp Acoustic DI
AM100
AM300
Acoustic Modeler
Boss AC-2 Acoustic Simulator
AM400
Ultra Acoustic Modeler
Boss AC-3 Acoustic Simulator
BCH100
BUC400
Ultra Bass Chorus
Boss CEB-3 Bass Chorus
BDI21
V-Tone Bass Driver
Tech 21 SansAmp Bass Driver DI
BEQ700
Bass Graphic Equalizer
Boss GEB-7 Bass Equalizer
BLE100
BLE400
Bass Limiter Enhancer
Boss LMB-3 Bass Limiter Enhancer
BO100
BO300
Blues Overdrive
Boss BD-2 Blues Driver
BOD100
BOD400
Bass Overdrive
Boss ODB-3 Bass OverDrive
BSY600
Bass Synthesizer
Boss SYB-5 Bass Synthesizer
BUF300
Ultra Bass Flanger
Boss BF-2B Bass Flanger
CC300
Chorus Space-C
Boss DC-2 Dimension C
CD400
Chorus Space-D
Boss DC-3 Digital Space D / Digital Dimension
CL9
Compressor/Limiter
Ibanez CP9 Compressor/Limiter
CO600
Chorus Orchestra
Boss CE-5 Chorus Ensemble
CS100
CS400
Compressor Sustainer
Boss CS-3 Compression Sustainer
DC9
Dynamic Compressor
MXR M-102 Dyna Comp
DD100
DD400
Digital Delay
Boss DD-3 Digital Delay
DD600
Digital Delay
Boss DD-5 Digital Delay
DM100
Distortion Modeler
Boss DS-1 Distortion
DR100
DR600
Digital Reverb
Boss RV-5 Digital Reverb
DR400
Digital Reverb/Delay
Boss RV-3 Digital Reverb/Delay
DW400
Dynamic Wah/Human Voice
Boss AW-3 Dynamic Wah
EM600
Echo Machine
Line 6 Echo Park
EQ700
Guitar Graphic Equalizer
Boss GE-7 Guitar Equalizer
FD300
Ultra Feedback/Distortion
Boss DF-2 Super Feedbacker & Distortion
FL600
Flanger Machine
Line 6 ToneCore Liqua-Flange
FM600
Filter Machine
Line 6 ToneCore Otto Filter
FX100
FX600
Digital Multi-FX
–
GDI21
V-Tone Guitar Driver
Tech 21 SansAmp GT2
HB01
Hellbabe
Dunlop DB-01 Dimebag Cry Baby From Hell
HD300
Heavy Distortion
Boss MD-2 Mega Distortion
HF300
Hi Band Flanger
Boss HF-2 Hi Band Flanger
HM300
Heavy Metal
Boss HM-2 Heavy Metal
IG9
Intelligate
MXR M-135 Smart Gate
NR100
NR300
Noise Reducer
Boss NS-2 Noise Suppressor
OD100
OD300
Overdrive Distortion
Boss OS-2 OverDrive/Distortion
OD400
Overdrive
Boss OD-3 OverDrive
PB100
Preamp Booster
Nobels PRE-1 Preamp/Booster
PH9
Phaser
MXR EVH90 Phase 90
PO300
Power Overdrive
Boss PW-2 Power Driver
RM600
Rotary Machine
Line 6 Roto Machine
RV600
Reverb Machine
Line 6 Verbzilla
SE200
Spectrum Enhancer
Boss SP-1 Spectrum
SF300
Super Fuzz
Boss FZ-2 Hyper Fuzz
SF400
Super Flanger
Boss BF-3 Flanger
SM200
Slow Motion
Boss SG-1 Slow Gear
SM400
Super Metal
Boss HM-3 Hyper Metal
SO400
Super Octaver
Boss OC-3 Super Octave
SP400
Super Phase Shifter
Boss PH-3 Phase Shifter
TM300
Tube Amp Modeler
Tech 21 SansAmp GT2
TO100
Tube Overdrive
Ibanez TS9 Tube Screamer
TO800
Vintage Tube Overdrive
Ibanez TS808 Vintage Tube Screamer
TP300
Ultra Tremolo/Pan
Boss PN-2 Tremolo/Pan
TU100
TU300
Chromatic Tuner
Boss TU-2 Chromatic Tuner
UC100
UC200
Ultra Chorus
Boss CH-1 Super Chorus
UD100
UD300
Ultra Distortion
Boss DS-2 Turbo Distortion
UF100
UF300
Ultra Flanger
Boss BF-2 Flanger
UM100
UM300
Ultra Metal
Boss MT-2 Metal Zone
UO100
UO300
Ultra Octaver
Boss OC-2 Octave
UP100
UP300
Ultra Phase Shifter
Boss PH-2 Super Phaser
US600
Ultra Shifter/Harmonist
Boss PS-5 Super Shifter
UT100
UT300
Ultra Tremolo
Boss TR-2 Tremolo
UV300
Ultra Vibrato
Boss VB-2 Vibrato
UW300
Ultra Wah
Boss AW-2 Auto Wah
UZ400
Ultra Fuzz
Boss FZ-3 Fuzz
VB1
Vintage Bass
EHX Bassballs
VD1
Vintage Distortion
EHX Big Muff
VD400
Vintage Delay
Boss DM-3 Delay
VM1
Vintage Time Machine
EHX Deluxe Memory Man
VP1
Vintage Phaser
EHX Small Stone
VT911
Vintage Tube Overdrive
Chandler Tube Driver
VT999
Vintage Tube Monster
Ibanez TK999 Tube King
WD300
Warp Distortion
Hughes & Kettner Warp Factor
XD300
Distortion-X
Boss XT-2 Xtortion
Let us know if there are any adjustments or modifications that need to be made to the list by contacting us through our contact page.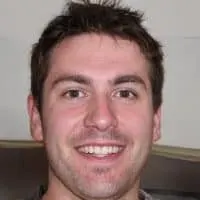 Alex is a man of many talents. He's been playing music since he was young, and has been the main content writer at Tone Start for the past few years. Alex loves to play around with different styles of music and enjoys listening to anything from country to classical.