Share on facebook
Share
Share on twitter
Tweet
Share on pinterest
Pin
Jack Johnson is one of the best singer-songwriters ever. His brand of stunning acoustic songs has long received immense popularity. Those songs pull at your heartstrings and often lift you out of a bad mood.
With so many great songs, trying to find his best ones was very tough! I managed to break it down to his 21 finest pieces of work.
All you need to do is read on as we take a journey through his magical back catalog.
So without further ado, here is my list of the best Jack Johnson songs of all time for you to take a listen to.
Let's get started!
List of the 21 Best Jack Johnson Songs
1. Better Together
"Better Together" has to be the quintessential Jack Johnson song. Straight from those first notes, it puts a smile on your face. You get that calm singing voice, uplifting lyrics, beautiful fingerpicking, and stunning melodies. They are the same features seen on many tracks here.
The song was written for his wife and its meaning is quite self-exoplanetary, life is better when they're together. It was the opening track from his insanely successful third album In Between Dreams and remains Johnson's most popular song.
In my opinion, this is the best Jack Johnson song of all time.
2. Banana Pancakes
It shows how good In Between Dreams was that this song didn't even make it as one of the album's four singles. It's the third song from that record and is another love song that shows how much the great lyricist enjoys the simple things in life.
He originally wrote it as a silly love song for his wife but developed into a more rounded song over time. It's about shutting out the outside world on a rainy day and just staying inside eating banana pancakes. The slap of the guitar helps to make it very special.
3. Taylor
"Taylor" was a single released from Johnson's second album "On and On" which was released back in 2003. It received moderate chart success but it was popular enough that Ben Stiller starred in the extended music video.
The song is a fairly sad one when compared to Johnson's other work. It tells the story of "Taylor" and another character who pretend they've escaped from the harsh world they find themselves in. It's a charming song that has some great subtle guitar riffs.
4. Upside Down
"Upside Down" was one of Jack Johnson's most successful singles but it wasn't featured on any of his albums. It did make it onto a compilation album as the song was made for the film Curious George which was a popular animated comedy in 2006.
The song matched perfectly in the film but also found appeal far beyond it. The song is about looking at the world from a different perspective and finding wonder in it. Again it shows Johnson's ability to take a simple thought and make a beautiful song out of it.
5. Sitting, Waiting, Wishing
The sixth track from In Between Dreams, "Sitting, Waiting, Wishing" immediately hits you with its rhythmic slapped riff. Then after the first chorus, we hear the drums and bass come in, and the song settles into a beautiful groove.
In this song, Johnson writes it from the perspective of a friend who was hopelessly pursuing a woman to no avail. I'd take a wild guess from the lyrics that the guy never got the girl. Thankfully, Jack Johnson fans got another brilliant song.
6. Good People
"Good People" was the second single released from the" In Between Dreams" album but one that takes a little diversion away from its romantic lyrics. It speaks about the disillusionment with what you see on TV, especially when it comes to reality shows.
It stems from when Johnson was pestered at a fundraiser to play at the finale of a show called Boarding House. He refused and was inspired to write this song because of it. He bemoans the lack of 'good people' that we see on TV with shows that either sensationalize or show the worst of society.
7. Breakdown
"Breakdown" starts with some beautiful ukulele playing that draws you instantly into the song. It's a very deep song that touches on how life can move a little too quickly sometimes. He combines that with the typically beautiful melody.
In the song, Johnson wants the train that he's on to break down. It's a metaphor for how he wants life to slow down for a minute so he can take it all in. It's a reflective song about how we sometimes need to take in the beauty around us.
8. Flake
While it wasn't quite as polished as his later releases, his first album Brushfire Fairytales still has some stunning tracks, and never is that more true than with "Flake". It's the first single that he ever released and remains a favorite with many fans.
Ben Harper helps out with some brilliant guitar work on the song with Tommy Jordan on the steel drum. "Flake" was written before he fell in love with his wife and tells of his frustration of trying to save a relationship that is doomed to fail.
9. Do You Remember
With "Do You Remember" we flip back to the incredible "In Between Dreams" with this one being another of its memorable album tracks. It's a stunning reflection back on the start of a relationship, how it was formed and the milestones that you pass.
Most of the world's great love songs are about a relationship that is fresh and raw. This is perhaps the best example of Johnson's ability to write a song about a well-established relationship and find all the beauty and love within it.
10. Bubble Toes
"Bubble Toes" follows "Flake" on the Brushfire Fairytales album and has a very curious title with a funny story behind it. Bubble Toes was a nickname that he had for a woman that he was in a relationship with at the time, who would go on to become his wife.
He admitted that he probably wouldn't have had the confidence to write something so personal if he knew so many people would hear it. Thankfully he did record it as the catchy track has been popular with his fans since it was released way back in 2001,
11. Never Know
"Never Know" is a song about religion and was inspired by the brutal killings in Fallujah back in 2003. It speaks about how each religion is a metaphor and how everyone religious will think that their metaphor is better than someone else's.
As is Johnson's way, he has these very deep lyrics in the guise of a song that sounds quite happy and upbeat if you weren't listening closely. Johnson just wants to live in a tolerant world where religious views aren't pushed on each other.
12. Constellations
After talking about a few deeper songs, we're back with Johnson writing some of the most romantic lyrics ever made. Here we take an escape from reality, look up to the sky and then draw our own constellations.
It's the perfect way to end the sublime In Between Dreams album. It's the type of song that transports you to a new world and puts you in a happy place. He wrote it while he was out surfing which is no surprise as you get that type of vibe from the song.
13. Escape (The Pina Colada Song)
This is a brilliant cover of a classic song. It's perhaps one of the most misunderstood songs ever made and shows that most people don't listen to the lyrics. Many presume it's a romantic track about drinking with someone you love and not having a care in the world.
The truth is much stranger than that. The narrator of the song is bored of his wife and writes an ad in the newspaper to find his perfect woman. The woman who responds to the advert is his wife. The weird logic is that the two are perfect for each other, even though they were content with going behind each other's back.
14. Times Like These
"Times Like These" is the opening track from Jack Johnson's second album On and On. It's one of the slowest and most laid-back songs he's ever written. That laid-back nature is also reflected in the content of the lyrics.
It's all about letting things go and not worrying too much about what's going on in the world around you. If you're starting to stress about the little things in life then this song is brilliant at pulling you back down to earth and getting you to relax.
15. Imagine
Another song that Jack Johnson perfectly covers is "Imagine" by John Lennon. This was made from a compilation album by various artists. It was a tribute to Lennon's Instant Karma album in a bid to save Darfur.
The lyrics of the song speak for themselves about Lennon's longing for peace and a world without division. In the original, Lennon beautifully plays it on piano and here, Johnson perfectly recreates it but in his signature guitar style.
16. No Other Way
This beautiful song was written in the middle of the night when Johnson wasn't able to get any sleep. He decided to pick up his guitar and penned this classic. That's not a surprise when you hear its melody which is quite dream-like.
He had to play very quietly as everyone else is asleep and you can get that vibe through the recording. He speaks about all the worries that he has in his head and that sometimes it's best just to go to sleep and wake up in the morning feeling brighter.
17. Staple It Together
"Staple It Together" is probably the funkiest and grooviest track that the Hawaiian genius has ever made. That's partly due to how the song originated. The music was made first when Johnson and the band were just messing around at sound checks.
The lyric of "staple it together and call it bad weather" didn't mean anything when he wrote it and just thought it sounded good. He then molded the catchy song into meaning that you should just move on instead of dwelling on the past.
18. Belle
"Belle" is the last song that we look at from the phenomenal In Between Dreams album. It's unique in several different ways, especially considering it's under two minutes long. He has said it's probably the oldest song he has.
The song references when he was joking around with his wife, giving her compliments in different languages. In the 26 words that make up the lyrics, we see four languages of Portuguese, Italian, French, and then finally, English.
19. Angel
It was always going to be hard for Johnson to follow up his acclaimed third album, but "In Between Dreams" didn't manage to get to number one. His follow-up album three years later "Sleep Through the Static" was due to lovely songs such as "Angel".
This song is yet another brilliant love letter to his wife. Calling her a real-life angel who manages to melt his heart and makes him want to sing. The refrain at the end of the track of "we share the same soul" is beautiful and sung as though she's helping him through some issues.
20. Gone
Here we see Johnson frustrated at the amount of value that is placed on material items. It's the fifth song from the album and one that surprisingly wasn't a single from On and On.
The song remarks how the subject of the song needs to look beyond the things that they own and how he wishes that they are all gone. It muses how the world will be a better place if everyone cared for each other in the same way they cared for their things.
21. I Got You
"I Got You" is the lead single from Jack Johnson's sixth album From Here to Now to You, which also went to number one. The verses of the song are quite downbeat but then in the chorus, he realizes what truly matters.
It's about how whatever he's going through, it's going to be okay because he'd got his wife by his side. It's a classic Johnson love song and showcases everything fans love about him with those romantic lyrics and laid-back guitar playing.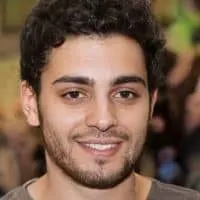 Justin is an audio engineer with years of experience in the field. He has been creating and playing music his entire life, but he really found his passion for engineering when he was introduced to Logic Pro at age 10. Justin has spent countless hours perfecting his craft and now works as a freelance engineer out of Boston, MA.