There is nothing more painful than being hurt by the one you love. Whether or not the hurt was intended, it is up to us to decide how we will deal with the emotions that come from heartbreak and hurt.
So grab that box of tissues, perhaps a pillow to punch or scream into, and join me on an emotional journey of healing from your hurt.
Here is my list of the 10 best songs about being hurt by someone you love.
1. Wrecking Ball by Miley Cyrus
Miley Cyrus showed the world that she is more than just another child star when she released her hit song "Wrecking Ball" in 2013. Featured on the album Bangerz, the song re-catapulted the singer into stardom.
"Wrecking Ball" is a song like no other and will have you questioning the validity of every single relationship you have ever been in.
Add this beautifully heartbreaking song to your being hurt by someone you love playlist, and feel the heartbreak with every word.
2. Going Under by Evanescence
It is hard to believe that "Going Under" by the rock band Evanescence is already nineteen years old. But here it is on my list.
No one but Amy Lee could put these feelings into such fitting words, as the song describes the desperate feeling of hopelessness and torment of being in a relationship that you know is bad for you.
"Going Under" was released in 2003 and featured on the album Fallen. Turn up the volume as you scream along to these relatable lyrics of a powerful song about toxic love.
3. How Do You Sleep? by Sam Smith
2019 was a big year for Sam Smith, and saw the release of an album of a different kind. "How Do You Sleep?" was the first of many songs that allowed us a deeper look into the singer's mind and feelings as he sings about being hurt in a relationship.
Smith has us all wondering if the person that hurt us really knows or understands what they have done and how they can sleep at night. But the truth is, they probably don't give it a second thought.
"How Do You Sleep?" is the perfect song for your heartbreak playlist and comes in at number three on my list of songs.
4. Someone You Loved by Lewis Capaldi
Lewis Capaldi burst onto the music scene with the 2019 release of his song "Someone You Loved," a move that started his now lucrative career in the music industry.
Featured on the album Divinely Uninspired to a Hellish Extent, the song is an emotional look into a relationship that completely destroys your trust and love in a person. Capaldi has a voice like no other, and "Someone You Loved" is the type of song you will play on repeat as you try and make sense of what went wrong.
Show Lewis some love and add this song to your playlist today.
5. Love Hurts by Incubus
Incubus has a rather unique way of looking at relationships and, more importantly, healing from the hurt that we have all experienced at one time or another.
Their song "Love Hurts" is an emotional ballad that will help you understand that, sometimes, it is better to hurt than feel nothing at all.
"Love Hurts" was released in 2006 and featured on the album Light Grenades. Take a listen to the lyrics and help your heart heal from all the hurt of a failed relationship.
6. It's All Coming Back To Me Now by Celine Dion
French-Canadian singer Celine Dion wows with a powerful vocal performance in her 1996 release of "It's All Coming Back To Me Now." Featured on the album Falling Into You, the song describes both the highs and lows of a relationship.
Now a popular sound on the video-sharing app TikTok, the song has been given new life and is being enjoyed by younger generations.
You would be a fool not to add this to your playlist of the best songs about being hurt by someone you love, so be sure to add it and listen to it on repeat to appreciate it fully.
7. Million Reasons by Lady Gaga
Lady Gaga shows us her softer side as she sings about the pain of being hurt by the one she loves in her 2016 song "Million Reasons." The song features on the album Joanne and takes a deeper look into why she should stay in this relationship.
Every relationship is made up of heartbreak and hope, and this song might just be what you need to decide your fate on your own, especially when you know it is not a good one.
Let Lady Gaga soothe your soul when you listen to "Million Reasons."
8. Rolling in the Deep by Adele
A whopping two billion people have viewed the music video for the song "Rolling in the Deep by British powerhouse Adele. Known for her other-worldly vocal talent, the singer released this powerful track in 2011 on the album 21.
Rumored to have been written after a breakup, the song is the ultimate description of the pain and anger that comes with being hurt in a relationship.
Let your anger out when you play "Rolling in the Deep" on full volume as you try to make sense of your last breakup.
9. Take What You Want by Post Malone (Feat. Ozzy Osbourne and Travis Scott)
While most of the songs on this playlist have been sung by women, I thought it time to add a song on being hurt in a relationship from a man's perspective. And who better to describe this than Post Malone
"Take What You Want" was released in 209 on the album Hollywood's Bleeding and features incredible vocal performances from the legendary Ozzy Osbourne and Travis Scott.
Malone sings of the pain and despair of having his world rocked by a particularly bad breakup with a woman who had little to no care about his feelings. This song is so powerful and certainly makes you see things from a different perspective.
10. Hurt Me Now by Quinn Lewis
A pop ballad from singer Quinn Lewis brings me to the end of my playlist of songs about being hurt. Aptly titled "Hurt Me Now," the song was released in 2019 and is an emotional look at the effects of being hurt in a relationship.
"Hurt Me Now" features on the album of the same name and is the perfect song to help you heal from a relationship. Take back your power when you add "Hurt Me Now" to your playlist.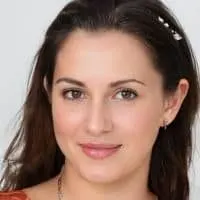 Alexandra loves playing the piano and guitar. She has always been a music lover, but it wasn't until she was in high school that she realized how much she loved to play. It allowed her to express herself without having to be verbally expressive, which is something she found very empowering.