Thanks to social media, there has been more and more talk about sigma males, but what exactly is a sigma male? A sigma male is the rarest type of male, who is equally as dominant as an alpha male but lives outside of the alpha-beta male hierarchy. They are powerful lone wolves who play by their own rules.
Think of characters like Thomas Shelby from Peaky Blinders, or John Wick. To help cultivate this self-motivated and self-reliant mindset, I have put together the 10 best sigma male songs!
1. Metamorphosis – Interworld
Album: Single
Released: 2021
Social media has made sure that "Metamorphosis" is the track associated with the new sigma male trend. Most of the sigma content that you will find comes with "Metamorphosis" as its soundtrack, and with good reason. The song somehow perfectly sums up the essence of a sigma male.
The song was written by Ivan Valentinovich Belozerov and recorded by Interworld. There are also many remixes of the original track and a lot of content uses a slowed version with added reverb for a more powerful and dramatic effect.
2. Sahara – Hensonn
Album: Hensonn
Released: 2021
"Sahara" comes in a very close second place. This track is also widely used on Tik Tok and other social media platforms to encapsulate the spirit of the sigma male. It does it even better than "Metamorphosis," my number one pick.
The track has a heavy bassline and is relatively slow, but even while being slow, it carries a certain amount of power and aggression. It immediately puts you in the mood to start grinding and hustling without showing any mercy.
3. Call Me – Plenka
Album: Pt. One
Released: 2019
Another sigma male classic is the track "Call Me" by Plenka. "Call Me" is an indie electronic song with a heavy and slow bassline. This style of song does the best job at capturing the feeling of a sigma male.
This track, and most of these tracks on this list, make for excellent motivational music. You can create a sigma male playlist with all of these tracks and listen to it while exercising or while working and it will give you such a boost of motivation and focus.
4. Silence – 5admin
Album: Extra Grbg
Released: 2021
"Silence" is also an electronic song, but with more of a hip-hop feel. Similar to some of the other tracks on this list, there are some vocals, but the lyrics are very distorted so it is more about the beats and the vibe.
The artist, 5admin, is not very well-known, they only have 7500 subscribers on their YouTube account. If it was not for this track going viral on social media, they would probably never have received so much international attention. That being said, this is a great song.
5. Warning – Mc Orsen
Album: Warning
Released: 2022
The most fascinating thing of all is that the artist, Mc Orsen, was only 14 years old when he created this masterpiece. It is hard to think that a 14-year-old would be able to create a song that is one of the ultimate sigma male songs, but somehow he did exactly that.
"Warning" has this same iconic feel to it that is almost threatening in a way. When you hear it it starts pumping your adrenaline, which makes it the perfect sigma male song.
6. Override – KSLV
Album: Override
Released: 2021
"Override" is another great song for this list, it has all the elements of a powerful and motivational sigma song.
"Override" is still an electronic song, but it crosses more into the phonk genre, as with quite a lot of the songs on this list. Phonk is a subgenre of hip-hop and trap music that was inspired by Memphis rap from the 1990s. This genre combines with elements of electronic music to create the soundtrack of a sigma male.
7. The Perfect Girl – Mareux
Album: The Perfect Girl
Released: 2019
The extremely catchy song, "The Perfect Girl," is another sigma male classic. What makes the song so good is not only its great melody but also the use of reverb and delay effects.
There is also a remix of this song called "The Motion Retrowave Remix" which enhances the intensity of the song. Many of the social media content use the remix version, but I prefer the original.
The YouTube music video is also well-made and quite entertaining.
8. Close Eyes – DVRST
Album: Closed Eyes
Released: 2021
"Close Eyes" is another sigma male song that immediately grabs your attention. It is full of power and is great for focus and motivation. It just puts you in that ruthless sigma male mood.
The track is electronic with a heavy hip-hop style. It also has some basic lyrics that are reverberated.
"Close Eyes" has also gotten a lot of attention due to its popular use on Tik Tok and other social media platforms.
9. Miss You – Oliver Tree & Robin Schulz
Album: Miss You
Released: 2022
"Miss You" is the most popular song on this top 10 list, with almost 200 million YouTube views. Oliver Tree is also no stranger to the big stage. The Oliver Tree YouTube channel has 5.5 million subscribers.
The song also has a few remix versions that are also popular for online use.
10. Why Not – Ghostface Playa
Album: Why Not
Released: 2022
The last great song on this list of great songs is the upbeat and catchy song "Why Not" by Ghostface Playa. The track does not have a lot of diversity, it just pumps the same melody, but it's so good that that is all that you want to hear.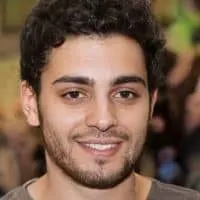 Justin is an audio engineer with years of experience in the field. He has been creating and playing music his entire life, but he really found his passion for engineering when he was introduced to Logic Pro at age 10. Justin has spent countless hours perfecting his craft and now works as a freelance engineer out of Boston, MA.