Post Malone is one of the biggest names in the modern rap scene, who shot to stardom at an obscenely quick rate. Since being discovered by the FKi production team during his SoundCloud days, he has become a global hit with sell-out tours all the world over.
He's known for his deep emotional content, but also now becoming more familiar with poppy, uplifting beats.
His slower material contains some of his best offerings, however, and as such, I've collected 10 of his best slow songs for your perusal!
1. Congratulations
Album: Stoney
Released: 2016
Here we have one of the songs which catapulted Post Malone to stardom. Just about entering the 'slow' category, "Congratulations" is a steady, minimalistic beat exploring his success and how he got to where he is today.
The subtle background synths and spaced-out beats make for a catchy rhythm and Quavo's guest vocals add an extra layer of enjoyment to the overall track. If you're new to Postie, I'd recommend starting here.
2. Feeling Whitney
Album: Stoney
Released: 2016
Post Malone isn't all about glitz, glamour, and fame. He is known for his alluring rap beats, but he also demonstrates a softer side in equal measure. "Feeling Whitney" is a beautiful acoustic track that takes listeners by surprise at the end of his iconic Stoney album.
In a dark Americana style, Post Malone explores the impact of drugs on his life and the darker side of fame and freedom. His vulnerable vocals add a level of depth and complexity to the artist as he admits he's not 'the man' and does have his troubles.
3. Euthanasia
Album: Twelve Carat Toothache
Released: 2022
Adding to Post Malone's more subtle songs we have "Euthanasia", which is an interesting offering from the rapper. A light beep is heard throughout the track until the end, seemingly signifying a heartbeat monitor before it comes to an abrupt end. Given the lyrics and the instrumentals, it could be a song about suicide or someone suffering.
I think this is an underrated gem from Postie and one which shouldn't be overlooked if you're looking for something a little different from the artist.
4. Cold
Album: Stoney
Released: 2016
One topic that Post Malone is no stranger to is breakups and relationships, and all the emotions which come with both. "Cold" delves into the latter category and explores his pain at losing someone he loved.
From the background harmonics to the gentle electronic plucks, the track is an emotional tug of the heartstrings that first-time listeners of Post Malone would likely not expect. When it comes to emotional lyrics, this is just the tip of the iceberg for the American songwriter.
5. Feel
Album: Stoney
Released: 2016
Here we have a more loving offering from Post Malone. "Feel" is a slow, bare-bones beat bordering on lo-fi. There's nothing spectacular about the lyrics in this track, but it seems to be a to-and-fro between guest vocalist Kehlani exploring the feelings of being in love with someone special.
I particularly love Kehlani's vocals in this track as they complement Post Malone's iconic tuned vocals beautifully.
6. I'm Gonna Be
Album: Hollywood's Bleeding
Released: 2019
Post Malone rarely releases a simply happy track, but "I'm Gonna Be" is exactly that. It's a head-opping beat wherein Malone doesn't care what other people think; he's simply existing and living his life how he wants to. Hollywood's Bleeding is, overall, a rather depressing and introspective listen, so the uplifting but leisurely beat of "I'm Gonna Be" is a breath of fresh air for the record.
7. Wasting Angels
Album: Twelve Carat Toothache
Released: 2022
I think "Wasting Angels" is Post Malone at one of his most developed moments. While it might not have the same impact as his earlier work, his songwriting has on the whole improved; especially on the instrumental side. I don't think it's his best song by far but as a nice, slow track it brings a feel-good vibe to an otherwise dark album.
The lyrics are rather fitting as a break between Post Malone's darker content, as its general theme is persisting through hardships and the power of the human spirit. The powerful choir-like crescendo at the end of the track adds to the sense of community the track brings which I find stunning.
8. Up There
Album: Stoney
Released: 2016
"Up There" is one of the songs which originally showed that Post Malone is far from a one-trick pony. The summer, beach-house style guitar lick which hides behind jazzy keys and a deep beat wraps itself around Post Malone's signature vocals in standout style.
This rick track is one of my personal favorites from Malone's Stoney album, and his discography overall. It shows depth, exploration, and experimentation which are highly appealing in my book.
9. Too Young
Album: Stoney
Released: 2016
It's not all sunshine and love from Post Malone, as we've seen. "Too Young" is quite a morbid track as it's Post Malone's cry to not die too young; at least not until he's rich and famous. Moving past the materialistic aspects of that message, it's also an ode to several artists within his circle who died at a very young age.
The simplistic beat is carried by emotional synths, a heavy bassline, and Post Malone's unmistakable vocals that create a track that lacks complexity but is full of emotion.
10. I Fall Apart
Album: Stoney
Released: 2016
I think that "I Fall Apart" is Post Malone's magnum opus. While his recent releases certainly show both his musical and personal development, Stoney explored so many emotions that it will always be my favorite release from him. In "I Fall Apart", Post Malone explores the pain and heartbreak of losing someone he thought was going to be with him forever.
Powerful lyrics with sorrowful background melodies make it a striking addition to Malone's repertoire and a huge reason for his overwhelming success today.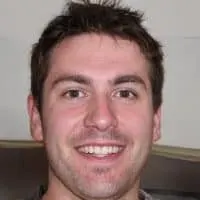 Alex is a man of many talents. He's been playing music since he was young, and has been the main content writer at Tone Start for the past few years. Alex loves to play around with different styles of music and enjoys listening to anything from country to classical.