Share on facebook
Share
Share on twitter
Tweet
Share on pinterest
Pin
Being used is a feeling that I'm sure we can all relate to. At some point or another, someone will come into your life, take from you whatever they can, and then move onto the next person, leaving you drained and alone.
It's a twisted rite of passage that many of us need to mature emotionally and learn to figure out who's worth our time and who we should steer clear of.
In this post, I want to take you through some of the best songs about being used that hopefully might help you learn something.
1. Grenade by Bruno Mars
Bruno Mars is known for his incredible vocal prowess and songwriting talent, and these two skills are showcased perfectly in "Grenade," which is one of his most famous songs to date. It features his powerful, emotional singing over an addictive backing track that will have this song stuck in your head for days.
In it, Bruno laments about the feeling of being devoted to someone who would never give you the light of day, no matter how much you needed them. It's one of the best songs about being used.
2. You Lost Me by Christina Aguilera
Christina is another vocal powerhouse and is famous for her compelling and emotional singing style. "You Lost Me" is quite different from a lot of her other music – it slows things down and really gives you the time to contemplate what Christina is singing about.
It has a beautiful, sorrowful chord progression and beautiful melody that you can feel in your soul and that you'll be singing for weeks after listening to this track. Christina is a fantastic songwriter, and "You Lost Me" is a number definitely worth checking out.
3. I'm Not the Only One by Sam Smith
If you've never heard Sam Smith's "I'm Not the Only One," then I can only assume you've lived under a rock with no contact with the outside world for the last decade. It's one of the most famous songs the artist has ever released, and it's clear to see why.
Sam sings in their signature, rich falsetto tone that makes the lyrics hit home. In my humble opinion, the chord progression is simple yet captivating, and this is one of the best songs about being used ever released.
It's no secret that Ed Sheeran knows how to write a hit song, and no matter how dark or sad the subject matter is, he's going to make the song incredibly catchy. This is precisely the case for "Don't," one of his most popular tracks.
Ed uses a catchy melody and addictive backing track to get his point across in this song. In "Don't," he sings about someone leading you on with no intention of committing to you, which I'm sure we can all relate to.
5. Part Of Me by Katy Perry
If you're looking for something to uplift you when you feel like you've been used, then I suggest listening to "Part Of Me" by Katy Perry. It's got that anthem-like sound that Katy is so good at creating. It is a song that will lift your spirits when you're feeling down.
In it, Katy sings about taking back the power from someone who used and abused you. "Part Of Me" is a song about getting out of a toxic relationship stronger than before, which is precisely why it's one of my favorite songs about being used.
6. Take A Bow by Rihanna
If you're really looking for a throwback, listen to "Take A Bow" by Rihanna, which encapsulates her earlier sound. It's a classic R&B track that features a simple backing track to compliment Rihanna's incredible vocals.
It's got a bittersweet message. In it, Rihanna sings both about the damage used causes and how you can take back the power from the person who used you. It's an incredibly emotional song with a powerful message that I think we could all use.
7. Best Thing I Never Had by Beyonce
Beyonce is one of the best singers of her generation, and she deserves all of the fame she's experienced throughout her career. Her vocals are mighty, with her rich vibrato and impressive talent.
In "Best Thing I Never Had," Beyonce sings about freeing yourself from someone who wanted to take all they could for you. It's an empowering, uplifting song that will bring you right out of your slump and into a feeling of energy and healing.
8. Cry Me A River by Justin Timberlake
Justin takes on a sort of Latin influence in "Cry Me A River," which is yet another throwback song I've decided to include on this list. It's the quintessential Timberlake sound, with R&B influences and the singer's signature, versatile vocals.
The melody is incredibly catchy, and the backing track is addictive. If you want to feel like a badass while getting over that toxic person, "Cry Me A River" is one of the best songs about being used.
9. Say My Name by Destiny's Child
We have another powerful song – "Say My Name" by Destiny's Child. It is, by far, the most popular song the band has ever released and still gets airtime on the radio today. It's clear to see why.
It's an uplifting song about removing that toxic person from your life and letting them deal with the consequences of their actions. It features powerful vocals from all group members and is really a number to lift the spirits when you're feeling down.
10. Never Again by Kelly Clarkson
Kelly has always been a vocal powerhouse, and her incredible talent for singing is perfectly showcased in "Never Again." It's a rock song, which is not a super familiar sound for Kelly, but it suits her voice perfectly.
If you're ever in need of a song to sing your heart out to after a complicated relationship, "Never Again" is the one. It's one of my favorite songs from Kelly and is worth listening to if you haven't before.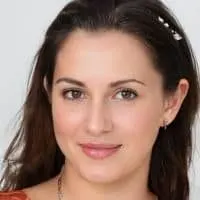 Alexandra loves playing the piano and guitar. She has always been a music lover, but it wasn't until she was in high school that she realized how much she loved to play. It allowed her to express herself without having to be verbally expressive, which is something she found very empowering.