Share on facebook
Share
Share on twitter
Tweet
Share on pinterest
Pin
Not feeling yourself today? Going through a breakup? Lose a loved one?
It sucks, we get it, and it's awful and depressing going through the motions of sadness. Instead of ignoring the emotions and going on with your day, I recommend being one with sadness and tuning into some tunes to help you push through the pain.
Rihanna may have been the queen in the earlier years of this millennium, but her songs will still stay true today.
So with that being said, here is my list of the saddest Rihanna songs.
1. Take A Bow
Our girl Ri-Ri definitely slew the stage with her punk black hair and her dark mascara; in all fairness, I definitely stood up and gave her a 'Standin' ovation' during this song.
The melody dancing amongst her medium and high notes pushes the limits of depression and turns them into a road that you can easily travel on. A path you can easily lose yourself into.
Even though she sang how the 'Curtain's finally closing,' it was definitely 'quite a show' throughout the minutes of her song 'Take a Bow.'
2. Love The Way You Lie
The fire. The passion. The rage.
I easily felt each syllable that came out of Rihanna's mouth as she partnered up with Eminem in this absolute banger. Even though this song is about heartbreak, it turns that simple emotion of sadness into rage and resentment.
A key movement, especially when you're 'sick of looking at them,' of course, we're referring to that pesky ex-partner.
3. Love On The Brain
Sometimes it takes a bit more time to get over that ex-partner, and it's absolutely fine – I get that.
Even though the relationship ended and it was quite difficult to push forward, that little inkling thought may still be in your mind.
RiRi understands RiRi's feelings; RiRi wants you to know that 'baby, you got me.' On top of this, RiRi understands our feelings, too – I definitely sunk into my chair when she harmonized oh so elegantly.
This is definitely a track that you will want to play over and over again whilst you push forward away from that heartbreak.
4. Stay
When 'Love On The Brain' doesn't help you push through those emotions, I got you – I got you to 'Stay,' that's for sure, just as RiRi got me to turn the volume up and just wallow in pain.
Especially after a strong breakup, the defying heartbreak, how else can I explain it?
I highly recommend letting loose and feeling your emotions when this track is one – you can bet that I did when I turned the volume up on my noise-canceling headphones.
5. Kiss It Better
Nothing else feels better than a 'kiss,' especially after a heartbreak, feeling that tender touch – the tender lips and that tender hold from your partner once again.
When you're on that path to sadness and emotions – when you've been 'waiting on that sunshine,' Rihanna has you covered just like she covered me when I turned up for this track.
You're not alone when you tune into this track, as you will definitely feel the emotions that we all have felt as one whole.
6. Pour It Up
After the heartbreak, you need to release your inner queen. After all of the sadness, heartbreak, and emotions – we all need to let loose and pour another one to restart that fire inside us.
Huge recommendation to 'ball out' as you 'pour it up and turn it up as you play this track.
Bonus points for playing this when you're getting ready for a night out; slay that town girl!
7. What Now
It might sound like a tearful song, but when you really listen to the music, it's about empowerment. Feel the rush of energy, the rage inside you as your blood boils through your veins into your body.
Give yourself the best chance to get back in the groove and tell yourself, 'I'm stronger now,' you deserve to have that reassurance, you have gone through so much, and you need that closure.
RiRi did it, I did it, and so can you.
8. Unfaithful
You may not want to be a 'murderer' on the dancefloor; that's absolutely fine – take this tune to be 'gone again,' especially as 'the sky is blue.' Whether your partner wasn't faithful with you, or you fell into the same trap yourself – RiRi understands the pain and knows how to push against it.
This is a tune you definitely do not want to miss out on, so make sure you pump the volume up for this tune.
9. Farewell
Hard to think a song from over a decade ago can still resonate today, but when Rihanna is singing the chords, we can easily tune in and understand why 'where you're going, I wanna go.'
She deep-dives into the thoughts that we all have after a relationship and how hard it is to say 'Farewell.'
10. Final Goodbye
Released in 2006 around a certain intimate event, RiRi sings exactly why 'It's you that I live for and for you I die,' and as listeners, we can easily put ourselves in her shoes as she' Promises you our love will carry on.'
Our love will definitely carry on, RiRi; just as you said your final goodbye, I did too.
I guarantee that you will as well as you contemplate those good times, sad times, and those times where you wish you could've said your own' Final Goodbye.'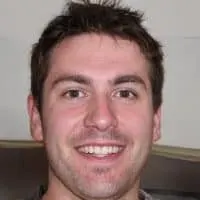 Alex is a man of many talents. He's been playing music since he was young, and has been the main content writer at Tone Start for the past few years. Alex loves to play around with different styles of music and enjoys listening to anything from country to classical.