Share on facebook
Share
Share on twitter
Tweet
Share on pinterest
Pin
Whether it's Monday chest day, Tuesday leg day, or even that odd cardio day – you're going to need some tracks to keep that heart pumping and that head bopping.
You might be on track to shred or just starting off your journey to becoming swole. I've got you covered with some of the best tracks to make you lift 'one more rep.'
So without further ado, here are my 10 Best Rap Workout Songs!
1. The Spiteful Chant – Kendrick Lamar
The sound of the long brass, the tuned vocals, and the clap of the beat will bring chills to your spine as you pump yourself up. Whether you're on the way to the gym, or running on the track, this banger will make your heart race and fists pump.
This is an absolute banger from Kendrick Lamar to play while you try to get in that last rep or that last mile. Just make sure that when you do, you are 'going big.'
2. No Lie – 2 Chainz
When the blood is pumping through your veins, this is definitely a track you want to keep in your ears as you keep the energy going. 2 Chainz pairs up with Drake to spit bars that will make you want to put this on repeat – especially when you're in the middle of a heavy set.
This track will push you to keep pushing and pushing as the blood oozes through your veins, 'No Lie.'
3. God's Plan – Drake
There might be a lot of bad things in the world, but when you play this epic song from Drake on your run or lift, you will definitely zone in and remember how you 'finessed down.' A sure-fire way to get your head in the game and focus on that next rep of leg day, that next curl on arm day, or even that next press on shoulder day.
Be sure to pump up this jam as you rock out under 'God's Plan.'
4. Life Is Good – Future
Another absolute banger to play between sets – Drake starts off the song with great bars aligning with the beats that are absolute fire. Get ready to move your hands, move your head, and your whole body as you zone in and let loose.
An amazing track to remind you that the workout grind is just something you will be doing 'as usual' – consistency is key, and results pay off through hard work.
5. Starboy – The Weeknd
The heavy organs being played is definitely a vibe that will bring your goosebumps back. Partner this up with the early bass drop, and you've got a sure-fire recipe for that second wind in your workout routine.
A great tune from The Weeknd to play during your workout routine to keep the blood flowing. Lift up, rep up and run up as you tell yourself how you are a '… starboy.'
One of the fattest tracks by Post Manole is definitely one to make you push that extra rep or that extra mile. Regardless of the work week, sad week, or whatever week you had – things may have 'come second to the benzo,' but you will definitely arch up to be first in your workout with this track.
I felt 'Better now' after pumping up the volume when this played, and I guarantee you will too.
7. Lucid Dreams – Juice WRLD
Our boy Juice definitely slew with his tunes when he was alive, and when you play 'Lucid Dreams' in your playlist, you'll definitely vibe. When I was playing this track on my last mile in the early morning, it made me want to run even more and push my own limits.
You won't be 'tangled up when you turn up the volume with this tune, that's for sure. Definitely, a banger to play to pay respects to the only and only Juice WLRD – RIP Juice.
8. Moonlight – XXXTentacion
It doesn't matter if you can't say his name; you'll definitely be head bopping and vibing with the fast beats and smooth vocals. You'll easily keep the momentum going, heart pounding and vibes flowing.
Especially after that last rep or last step, you'll be looking at yourself 'like the moonlight – yeah.'
9. Industry Baby – Lil Nas X
You will want to 'throw it back – aye,' when the trumpets start playing, and Lil Nas X's vocals start slaying. Highly recommend slapping this tune on when you need to push for that final rep in your set on chest day or that final mile in your run on a cardio day.
This is definitely a track that you do not want to miss out on, as it will pump you up like no tomorrow. Keep it '180 and straighty' as you remember it's 'industry baby.'
10. First Class – Jack Harlow
It might be a re-tune of an older classic by a certain band; however, the beat in this track will make you want to pump the volume up even more. Each bar and chord clap harder and harder, especially when you have this song on repeat in your playlist.
I felt like I was 'first class,' playing this on my last set, and I reckon you will too. For that mood, whether you are running, pumping that iron, or even stretching and preparing for that workout – this will get you in the mood and ready to roll.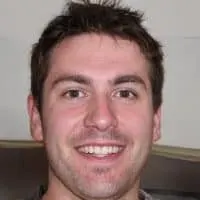 Alex is a man of many talents. He's been playing music since he was young, and has been the main content writer at Tone Start for the past few years. Alex loves to play around with different styles of music and enjoys listening to anything from country to classical.