Share on facebook
Share
Share on twitter
Tweet
Share on pinterest
Pin
I've always been a romantic dude – whether it's the lovely piano harmonies of Erik Satie or the dreamy love ballads of the '80s, I have a huge amount of passion for loved-up music. However, a recent favorite of mine when it comes to love songs is The Weeknd.
In my opinion, not many popular musicians are doing it as well as this guy right now! He's released a ton of incredible music since his initial rise to fame, and some of his albums contain some of the best love songs I've heard this decade.
So, let's go on a musical journey through the 10 best The Weeknd love songs – I hope that you enjoy them as much as I do!
1. Love in the Sky
When most people think about love songs, they imagine very soft and sparse songs that make your eyes water with emotion. The Weeknd does have songs like this, but some of them approach the emotion from a different perspective, and "Love in the Sky" is a great example of this.
As opposed to including emotional lyrics to a loved one or soppy songwriting, I feel like this song instead attempts to paint a picture of how it feels to be in love. It sounds powerful, exciting, and euphoric, and these are feelings that I think we can all relate to.
2. Hardest To Love
The next song on my list of the best The Weeknd love songs is "Hardest To Love". When I first heard this song, it felt pretty happy-go-lucky – it's fast-paced, catchy, and includes some unique influences from genres such as UK Garage and IDM.
However, dig a little deeper and you will actually find a rather sad love song. The lyrics are all about the toxic cycle that is found in many relationships, filled with arguments and negative emotions that never come to a conclusion. Unfortunately, love simply cannot always be easy.
3. Call Out My Name
Whilst the last couple of songs aren't exactly the most traditional love songs, my next The Weeknd pick named "Call Out My Name" immediately presents itself as a love song. The instruments and songwriting styles used are pretty conventional, and you can really tell that the singer is singing his heart out.
The source of the emotion can be found in the lyrics – it's all about the love and help that The Weeknd once gave, only to have it thrown back in his face. It's a sad situation, but life goes on.
4. Can't Feel My Face
It must be said that The Weeknd often writes his music with seriousness and a sense of epic tension in mind, but this is quickly swept away when listening to catchy classics such as "Can't Feel My Face".
I will always remember when this tune came out. It was blowing up in the charts, seeing comparisons to Michael Jackson hits, and brought out all sorts of controversies regarding the lyrical content.
Regardless of how you interpret this song, it's always made me feel like I'm loved up in a club, dancing joyfully with a partner. Love it.
5. Love Me Harder (Feat. Ariana Grande)
Next on my list of the best The Weeknd love songs simply has to be "Love Me Harder", featuring none other than Ariana Grande.
I think it's fair to say that Ariana Grande is an absolute master of writing catchy and loved-up pop ballads, so I was smiling from ear to ear when I discovered that she was collaborating with The Weeknd.
In my opinion, there isn't much that needs to be said about this track. Just take a listen to the lyrics of the main chorus, and you'll realize exactly why I had to include this song.
6. The Birds (Part 2)
Love can be a beautiful thing when it is mutual between two people, but if one person loves another who does not reciprocate those feelings, things can get messy. This is exactly what The Weeknd writes about in "The Birds (Part 2), with lyrics telling the story of a girl that was in love with him.
Unfortunately, the musician did not feel the same but foolishly led her on due to his sexual desire for her. In hindsight, he clearly regretted stringing her on like that and expressed this through his music.
7. Drunk In Love
Everybody has been through the honeymoon period of love – you meet someone that you instantly connect with, you spend the entire weekend together, and when you finally have to leave, it feels like you are walking on air.
No song that I have ever heard represents this feeling better than "Drunk In Love". It perfectly illustrates that airy, intoxicated feeling that you experience after processing the early emotions of love. It's easily one of the most powerful and best The Weeknd love songs.
8. Love to Lay
Most people will agree that whilst sex is an amazing part of love, emotional connection and commitment is far more important. Whilst I agree with this statement, not everyone does, and The Weeknd has openly spoken out previously on how he is resistant to emotional relationships and commitments.
The irony is that despite this, he has still loved women emotionally before, only to discover that they are not into that kind of commitment either. He discusses this dynamic in his song "Love to Lay", it's really interesting how that turned out!
9. Die For You
The feeling of love can sometimes feel quite overwhelming; sure, it starts off innocent, but when it reaches boiling point, it can quite literally feel like you will do anything to protect and please your loved one.
The Weeknd takes this to a whole other extreme with his song "Die For You", a gorgeous ballad that truly outlines the sheer lengths that people go to when they have strong feelings for somebody. Truly a stunning piece of music.
10. Nothing Without You
We've already reached the end of this list of the best The Weeknd love songs – it's a shame because I had so many more that I wanted to mention. However, let's at least finish things off with a bang – I'm choosing "Nothing Without You" for my last pick.
The title of this song says it all – love makes us feel complete and even leads us to describe our partners as our "better half", so the idea of losing them really does feel like losing a part of yourself. As always, The Weeknd wrote a beauty of a song about this feeling, with fans all over the world relating.
This dude really does have a knack for writing relatable and emotional love songs, keep it up, man!!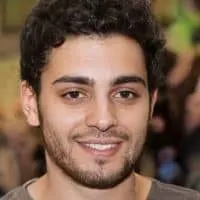 Justin is an audio engineer with years of experience in the field. He has been creating and playing music his entire life, but he really found his passion for engineering when he was introduced to Logic Pro at age 10. Justin has spent countless hours perfecting his craft and now works as a freelance engineer out of Boston, MA.