Share on facebook
Share
Share on twitter
Tweet
Share on pinterest
Pin
An artist that displayed a level of talent the world had never seen, Michael Jackson's discography will live on for generations and outlast much of the music from his time. Aside from being considered the king of pop by many, he also released plenty of slow jams that can't be beaten regardless of how music has progressed over the years.
A lot of the production in his music sounds organic and comes with many classic arrangements that listeners love all over the globe and will carry a replay value that you simply don't get in a lot of modern music.
Here is my list of the 10 best Michael Jackson love songs of all time!
1. Lady In My Life
Lofty vocals envelop listeners as Michael's vocals float across a passionate instrumental. Melody plucks intrigue the ear, while his flawless sonics bring the whole ensemble together.
"Lady In My Life" is a signature jam from the artist's career and will remain a staple for fans for the rest of their lives. Instrumentation and arrangement don't falter on this record and will be regarded as a go-to slow jam for the R&B genre.
2. Baby Be Mine
The production of "Baby Be Mine" is a perfect dance record that is built with plenty of influence from funk and disco music. It's perfect feel-good music that can be enjoyed by anyone at any age, and Michael's vocals sound angelic as usual.
A bouncy track that made a lasting impression and is always a good choice at any party or gathering. One thing Michael was excellent at was creating music the whole world could listen to and connect to.
3. The Way You Make Me Feel
With big pop drums and a catchy guitar-strummed melody, this record comes with an extremely catchy beat that you'll never forget. The sound of this track perfectly encapsulated this era of popular music and remained a staple of the singer's career.
Although the artist's vocals tend to please on every song, the range he chose to work with on "The Way You Make Me Feel" will send a tingle down your spine. Full of danceable qualities, it's hard not to get moving to the big pop drums and enveloping tempo.
4. You Rock My World
A record that was created with its fair share of R&B sauce, Michael's voice couldn't sound any smoother. As with many of his songs, "You Rock My World" is as catchy as they come and makes you want to hit the dance floor.
Listeners love the riding percussive elements that keep the tempo while Michael's vocals dance around the beat. The main melody is sharp yet equally bouncy with short and distinctive piano chords.
5. I Just Can't Stop Loving You
I can comfortably say this is easily one of the best Michael Jackson love songs as it doesn't get any more sensual than "I Just Can't Stop Loving You." The drum kit sounds perfect for lounging with your significant other too.
The chorus of the record brings a decent amount of energy, but each verse takes it down a notch and resonates relaxation. The cinematic qualities this song provides are just another testament to the range Michael was capable of.
6. Loving You
"Loving You" actually comes with more of a modern influence on the instrumentation regarding the drum kit, yet still holds a fairly classic-sounding melody. It's an undeniable R&B jam that exudes the best qualities of what Michael had to offer.
The bass line fits perfectly, and there are many parts that allow the instrumental melody to shine. All-in-all it's another hit from his discography and rightfully sits in this list of best Michael Jackson love songs.
7. P.Y.T. (Pretty Young Thing)
It's hard not to get into the funky bop that is "P.Y.T." and its jamming drum kit and relentless yet catchy melodies. His vocals hit all the right notes that make you want to sing along from beginning to end.
Spacey synth melodies, sharp backup chords, and a funky bass line that'll get anybody grooving support the primary dynamics. The claps have the perfect amount of reverb, and Michael doesn't hold back on displaying his vocal range with the utmost passion.
8. You Are Not Alone
If you're more prone to sensual slow jams that don't have overbearing production and sound effects, "You Are Not Alone" is a clean record that's perfect to share with a significant other while offering very relatable lyrical content.
The melodies are melancholic as they should be on a record like this, and Michael knows exactly which notes should go where, as every second will have you wrapped in all of the dynamics. Michael Jackson knew how to touch people's hearts, and this track will go down in history as a fan favorite.
9. Liberian Girl
Offering a change of pace to other songs on this list, "Liberian Girl" has many island influences throughout its instrumental, and Michael's sonics only heightens the impact of the track. It's a calming record as the backing melodies couldn't be any more dream-like.
Although the song doesn't vary too much, the looping melodies and vocals will give your body a warm feeling all over. The instrumental comes with plenty of percussions, but they're all mixed well and don't overpower the ear by any means.
10. The Girl Is Mine (Feat. Paul McCartney)
This song is a beloved collaboration between the hit master Michael Jackson and the man Paul McCartney himself. If you've spent any time listening to these artists, it's apparent where both of their influences are throughout the famous record.
It's a song that has many danceable qualities, yet it's intimate enough to share with a loved one. This song is one of the best Michael Jackson love songs to me, and the blend of Michael and Paul's vocals is immensely powerful on "This Girl Is Mine."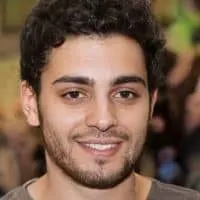 Justin is an audio engineer with years of experience in the field. He has been creating and playing music his entire life, but he really found his passion for engineering when he was introduced to Logic Pro at age 10. Justin has spent countless hours perfecting his craft and now works as a freelance engineer out of Boston, MA.