Some of the most talented musicians you can find make use of looper pedals to create their music. Looper pedals allow an artist to record something and have it play back so that they can build on top of that with more sounds or recording.
Normally looper pedals are seen with live performances because the artist can add many sound elements as if there was an entire band and a production team when in fact they are solo.
Below I list my picks for the 10 best looper pedals songs, and a few picks might surprise you.
1. Bad Habits – Ed Sheeran
Album: =
Released: 2021
Ed Sheeran is without a doubt one of the biggest pioneers when it comes to the use of looping pedals. The artist started out performing on the streets using his loop station, and even today he still uses looping in his biggest hits.
"Bad Habits" is one of his best songs that uses a looper pedal, but almost all of his music uses looping in some way. Ed Sheeran even posted a tutorial on how to perform "Bad Habits" using a looper pedal.
There are also many live videos on YouTube where he performs and there you get a good idea of his looping skills.
2. Jungle – Tash Sultana
Album: Triple J: Hottest 100, Volume 24
Released: 2017
Tash Sultana is another pioneer and legend in the looping world. She has also gotten her start performing as a street musician until she became a global hit. Now she is recognized as one of the best looping artists in the world.
The song that stands out the most, and the number 2 pick on this list, is "Jungle." The YouTube video shows her performing the track live so you can see all the magic that she creates. She uses many different instruments, effects, and vocals to create her music.
3. Shape of You – Ed Sheeran
Album: Divide
Released: 2017
"Shape of You" is arguably Ed Sheeran's best song. It is definitely his most popular song with over 6 billion views on YouTube. This makes "Shape of You" the fifth most-watched video on YouTube.
In the video I linked above, you can see Ed Sheeran performing "Shape of You" live while doing everything on his looping pedal.
Sheeran is considered to be a bit of a musical genius. He can play almost any instrument and he can combine the different beats and sounds in such a way that it creates some of the best pop music that we have to date. Also, his singing voice is on par with any of the top vocalists.
4. DANCE MONKEY – TONES AND I
Album: BRAVO Hits, Vol. 107
Released: 2019
Yet another street performer who became a viral hit and who grew to become an internationally known musician. Tones and I is a solo female musician who spent years performing on the streets of Australia before her videos went viral.
"Dance Monkey" is her biggest success with over 2 billion views on YouTube. The song is incredibly catchy and it is all done by her and her looper pedal.
5. Permanent Holiday – Mike Love
Album: The Change I'm Seeking
Released: 2012
Mike Love is a reggae artist from Hawaii. He is without a doubt one of the most talented musicians out there. His skills with a looper pedal are almost unmatched. In this song, "Permanent Holiday," you can see how he uses looping to create many different layers that all find perfect harmony.
At some point in this song, Mike Love records a single syllable at a time. As he keeps adding more and more syllables to the loop, it eventually creates an entire sentence in perfect timing.
6. Black Horse And The Cherry Tree – KT Tunstall
Album: Eye to the Telescope
Released: 2004
My guess is that most people did not know that "Black Horse And The Cherry Tree" uses a looper pedal. In fact, KT Tunstall is one of the original pioneers who uses looping in most of her music. When we hear music on the radio or when we see music videos we don't always realize that looping is used.
7. Prayer – Reinhardt Buhr
Album: Movement 2
Released: 2019
Reinhardt Buhr is a musician from South Africa who has composed 17 albums over a 10-year career. His live recording of the song "Prayer" is what helped him become a viral hit and launched his career to the next level.
Reinhardt Buhr is a multi-instrumentalist that can play up to 10 or more different instruments in one single song. In the video above, you can see his effortlessly switch between instruments.
8. Beautiful Guitar Loop – Hvetter
Album: The Looping Versions
Released: 2020
Hvetter is the next extremely talented musician that this list will honor. His song, "Beautiful Guitar Loop," is one of the most beautiful guitar loops that I have ever heard. It just does perfect justice to the song's name.
I cannot emphasize enough the vast amount of musical talent needed to create masterpieces like this.
9. BIG SMOKE – TASH SULTANA
Album: Flow State
Released: 2018
Another masterpiece by Tash Sultana is "Big Smoke." There are many of her other songs that people could argue are bigger hits or better composed, but "Big Smoke" has so many different elements and so much diversity that it has to be on this list.
10. Let It Rain – Mike Love
Album: Love Will Find a Way
Released: 2015
One more song that deserves to be on this looper pedal top 10, is "Let It Rain" by Mike Love. The musical brilliance and the diversity of elements make this song one of my favorite songs ever on a looper pedal.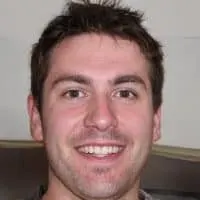 Alex is a man of many talents. He's been playing music since he was young, and has been the main content writer at Tone Start for the past few years. Alex loves to play around with different styles of music and enjoys listening to anything from country to classical.