Polo G might seem like just another rapper from the hood, but dig a little deeper, and you will find an amazingly talented artist that puts his heart and soul into every song he writes.
Growing up on the streets of Chicago, the rapper didn't have the easiest start in life, and you can hear the pain in every single song featured on this list.
So without further ado, here is my list of the saddest Polo G songs of all time!
1. Chosen 1
To say that Polo G has a rough childhood is putting it mildly. As he explains in his song "Chosen 1," like on the streets was anything but easy. Recorded in 2019 for the album Die A Legend, the song tackled the struggles of losing his grandmother and trying to build a life for himself.
Paired with a catchy tune, this song is anything but ordinary and takes us on an emotional journey of life on the poverty line.
2. Through Da Storm
Life is often about weathering the toughest storms. This is the subject of rapper Polo G's 2019 song "Through Da Storm," and it focuses on the struggle to get through the toughest of times.
Released on the album Die A Legend, the song is a reminder that no matter what happens in life, you need to fight for what you want and also fight to keep what you have. "Through Da Storm" comes in at number two on my list and is the perfect addition to your playlist.
3. Finer Things
We all want the finer things in life, but depending on where we are and the struggles we face, the definition of "finer things" can mean different things to different people. "Finer Things" is Polo G's hit song that was released in 2019 on the rapper's Die A Legend album.
Add "Finer Things" to your playlist today and experience life on the other side of the tracks as Polo G sings about his struggles to get what he wants in life.
4. I Know
2020 saw a big change in the world and also in the music industry. Mental health became a big focus for musicians across the globe as they used their music to try to ease the mental burden and troubled minds of millions of people.
One rapper who got it right is Polo G with the release of his song "I Know." With the song focusing on mental health, anxiety, and a number of other problems that many face, the song became a relatable anthem. "I Know" was released on the album The Goat and is a fan favorite.
5. Deep Wounds
Grief can cut through your heart like a knife. Dealing with the loss and inevitable grief surrounding the death of his beloved grandmother, Polo G turned to music to ease his troubled mind and put his feelings into words that he shared with the world in his song "Deep Wounds."
Released in 2019 on his hit album Die A Legend, the song will make you see Polo G in a new light and quite possibly help you deal with your own grief when you add it to your list of Polo G songs.
6. Beautiful Pain (Losin My Mind)
Ever been so madly in love with your significant other that being apart from them makes you feel like you have or are losing your mind? If you answered, "Yes," then you need to give "Beautiful Pain (Losin My Mind) a listen right now.
The song is about the pain of missing someone, and was recorded in 2020 and featured on the album The Goat. Polo G puts into words what many of us feel but cannot express, and for this, I give this song a 10/10.
7. Battle Cry
Growing up on the streets of Chicago can be rough for any child. But somehow, with the help of your friends, you just make it and go on to do great things. Polo G sings of both the struggles and the joys of having the friends he did as a youngster in his 2019 song "Battle Cry."
Celebrate your friendships and dedicate this song to your friends in memory of your childhood spent together. "Battle Cry" is featured on the album Die A Legend and is a must-listen.
8. Trials & Tribulations
Childhood is full of "Trials & Tribulations," as Polo G raps in his song featured on the album The Goat. Released in 2020, the song is somewhat of an anthem of his experiences growing up in gang-infested neighborhoods in the slums of Chicago.
Life as a child on the street can be tough, but for Polo G, it was his friends that made it just a little bit more bearable. Add "Trials & Tribulations" to your playlist and enjoy rap at its finest.
9. Effortless
Growing up poor is something that so many people can relate to. While some kids get to live in the lap of luxury, attending the best schools and never having to worry about where they will get their next meal, for rappers like Polo G, this is only a dream.
"Effortless" pays homage to the rapper's hometown and is a poignant look at the dark side of poverty. The song was released in 2019 and features on the album Die A Legend. Give it a listen today, and thank your lucky stars you didn't have to go through what he did.
10. BST
Polo G's hit song "BST" brings me to the end of my list of saddest Polo G songs and is quite possibly one of the best on the list. Blood, sweat, and tears are often said to be the product of hard work, and for those who have worked hard, "BST" is a reminder that it truly is worth it at the end of the day.
"BST" was released in 2019 on the album Die A Legend and is a song that celebrates the hard work that the rapper put in to become the success he is today.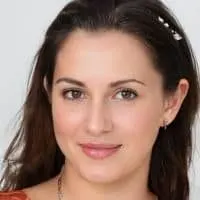 Alexandra loves playing the piano and guitar. She has always been a music lover, but it wasn't until she was in high school that she realized how much she loved to play. It allowed her to express herself without having to be verbally expressive, which is something she found very empowering.