Country singer Carrie Underwood burst onto the music scene after winning the fourth season of American Idol back in 2005. Now a household name, the singer has released a string of hits that make for easy listening.
And even though these are more in the sad department, there's a reason they appear on my list of the saddest Carrie Underwood songs.
Grab yourself a glass of wine and sit back and as I take you through my list of the 10 saddest Carrie Underwood songs!
1. Don't Forget to Remember Me
2005 saw "Don't Forget to Remember Me" on Underwood's debut album Some Hearts. A song about leaving home and the emotions that go with taking this big step into adulthood, "Don't Forget to Remember Me" will have you thinking back on when you moved out of your parent's home.
No one wants to be forgotten, and Carrie's hit song "Don't Forget to Remember Me" is how we all feel about leaving our adolescence behind as we embark on our own life journeys. Give this beautiful song a list as it appears at the number one spot on my list.
2. Cry Pretty
If ever there was a song that perfectly explains the feelings you have when it feels like your world is falling apart, this is it. "Cry Pretty" was released in 2018 and featured on Carrie Underwood's album Country Queens.
You can feel the raw emotion as Carrie belts out the lyrics to one of her most emotional songs to date. Grab the tissues for this one as you listen to "Cry Pretty" on your playlist of Carrie Underwood songs, and try to find a way to deal with your own emotions when having to pretend that everything is okay.
3. Church Bells
If you have ever suffered abuse at the hands of the one you love, this song might just trigger some pretty hectic emotions. Released in 2016, "Church Bells" featured on Carrie Underwoods' fifth studio album, Storyteller.
Overcoming abuse and having the strength to walk away from an abusive relationship is no easy feat, but somehow this song will make you feel powerful and ready to take back your life. Gather your strength when you listen to "Church Bells," as it features at number three on my playlist.
4. Just a Dream
With just over 88 million views on YouTube, "Just a Dream" has to be one of the most popular songs that Carrie Underwood has released in her career in music. Featured on the album Carnival Ride, the song tells the story of a young woman trying to come to terms with the pain after the death of her soldier boyfriend.
Dreaming of herself in a white dress in a church, the woman awakes from her dream to face the reality that she has lost the love of her life. "Just a Dream" will make you appreciate your significant other more than you already do and teaches us to hold on to what we have and never take anything for granted. Give it a listen and try to hold back the tears.
5. The Little Drummer Boy
Although this is not an original song by country singer Carrie Underwood, the reason for the addition of "The Little Drummer Boy" to my list will surprise you. This classic Christmas song was covered by Underwood in 2020 and saw the singer duet with her son.
"The Little Drummer Boy" featured on the singer's album My Gift and will have you smiling when you hear the singer and her son covering a Christmas favorite. Add it to your playlist today and celebrate the holidays the right way.
6. Ghost Story
The newest song on my list, "Ghost Story" was released in 2022 on the album Denim and Rhinestones. The song sees the singer tell the tale of a relationship gone wrong and a figurative "haunting" as she tries to overcome the pain of a failed relationship.
This song is sure to conjure up memories of your own relationship that went awry and make you wish that you could have that special person back in your life. Give "Ghost Story" a listen today when you add it to your playlist.
7. What I Never Knew I Always Wanted
Motherhood is not something that Carrie Underwood had ever imagined for herself. But, as she sings in her 2015 song "What I Never Knew I Wanted," it came naturally and had her feeling emotions and love like never before.
"What I Never Knew I Always Wanted" was released on the singer's album Storyteller and sees Underwood share the love that she feels for her son. Featured at number seven on my list, this one is a must-listen for moms everywhere.
8. Last Name
Carrie Underwood's hit song "Last Name" is one of her most popular and has over 28 million views on the video streaming platform YouTube. Released in 2007 on Carrie's album Carnival Ride, "Last Name" is about a night of drinking and debauchery that ends with the singer getting married in Vegas.
It is by no means a sad song but has the amazing ability to conjure up feelings of sadness and sorrow as you hear her singing of her regret. Give it a listen today and enjoy this upbeat offering by one of country music's hottest stars.
9. Heartbeat
Talented country music singer Carrie Underwood released "Heartbeat" in 2015. The song featured on the album Storyteller and is about wanting to spend time alone with the one you love. Finding herself wishing for a quiet night away from the party scene, the song will have you wishing you, too, could spend that quality time with your partner.
"Heartbeat" is a love song like no other and has an impressive 23 million views on YouTube. Grab your lover, hold them close, and dance to "Heartbeat" when you add it to your playlist of Carrie Underwood songs.
10. See You Again
If you have ever experienced the heartbreak of losing someone dear to you, "See You Again" by Carrie Underwood is a must-listen as you wish you could see them again. Released in 2012 on the album Blown Away, the song will take you on an emotional journey of longing and wishing that you could be with them just one more time.
Carrie knows just how to evoke emotion, and "See You Again" is one of those songs you will play on repeat while the tears run down your cheeks. "See You Again" takes the number ten spot on my list of the saddest Carrie Underwood songs.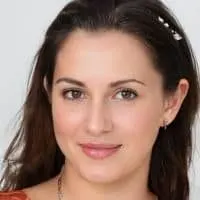 Alexandra loves playing the piano and guitar. She has always been a music lover, but it wasn't until she was in high school that she realized how much she loved to play. It allowed her to express herself without having to be verbally expressive, which is something she found very empowering.