When we think of sad songs, there are typically a few elements that come to mind. Slow, melancholic beats and plucky instrumentals, a solemn voice, and lots of space before bellows of emotion make up what most would consider being 'sad' elements of a song.
But, as this list will explore, that's not always the case. Sometimes the saddest songs are those masked behind quirky, upbeat instrumentals that don't expose their true emotion until you dive into the lyrics.
Here are 10 songs that are disguised as happy songs but are tearjerkers!
1. I Took A Pill In Ibiza – Mike Posner
Album: At Night, Alone.
Released: 2016
When I think of club music, one of the songs that springs to mind are "I Took A Pill In Ibiza". Despite originally being an acoustic track, it gained worldwide fame after its electronic dance version's release and became a joyful hit for many.
What some might not realize, however, is that the lyrics are rather depressing. The song sings of the influence of drugs and chasing false relationships while trying to find ourselves; trouble that many have faced.
2. The Less I Know The Better – Tame Impala
Album: Currents
Released: 2015
Tame Impala's dynamic sound range and alluring vocals are enough for many to dismiss the lyrical content of his songs. But, when we focus on what he has to say, a large amount of his discography is rather sad. "The Less I Know The Better" has an immediate club vibe about it, but the song itself is about someone finding out their partner has chosen someone else and is leaving.
It might not be the hardest-hitting track on our list, but its sadness is masked by the club-ready instrumentals and illusion of happiness.
3. Pumped Up Kicks – Foster The People
Album: Torches
Released: 2011
Despite this song's incredibly catchy vocalizations and instrumentals, its subject matter is anything but fun and innocent. The song is a commentary on gun violence, primarily focusing on school shootings.
In the song, the protagonist is tormented to the point of losing his mind and wanting to get revenge on his bullies. His solution is to gun them down, with the chorus of the track warning them to run away before his bullets catch them. Danceable track, with questionable lyrics.
4. End Credits – Chase & Status
Album: No More Idols
Released: 2011
Chase & Status are immovable titans in the British drum and bass arena and have been for some time. Most of their songs are introspective and immediate dance hits, with hints of hopefulness and positivity pulsing through both their instrumentals and lyrics. "End Credits", however, takes a darker turn.
In the song, guest vocalist Plan B is hoping to reach heaven when he dies, but is instead met with visions of all the trouble he has caused those in his life. A powerful yet rather depressing message all wrapped up in liquid drum and bass gold, it sits comfortably on our list.
5. Girlfriend In A Coma – The Smiths
Album: Strangeways, Here We Come
Released: 1987
The Smiths were masters of their craft when it came to complex songwriting, often with depressing lyrics and upbeat instrumental work. "Girlfriend In A Coma" makes a perfect example of this as its cheery, simple guitar work follows Morrisey singing about his girlfriend, who may never wake up from a coma.
Some of The Smiths' songs are far more complex than this, but the simplicity in both lyrics and instrumentals makes it all the more striking as a sad song.
6. Hey Ya! – Outkast
Album: Speakerboxxx/The Voice Below
Released: 2003
OutKast was a little-known name before the outfit released "Hey Ya!", a soon-to-be classic with funk and hip-hop elements that seemed to be nothing but happy. When we consider the music video that comes with the track, you wouldn't think it's a depressing song, but it has a shocking message.
"Hey Ya!" explores the difficulties some people face when they stay in unhealthy relationships rather than leaving them and trying to find a better life. It's the last thing you'd expect from the song at first glance, which makes it quite a nasty surprise.
7. You Know I'm No Good – Amy Winehouse
Album: Back To Black
Released: 2006
Sad songs are not particularly surprising when we consider the late great Amy Winehouse. Many of her songs follow a dark path or have upsetting messages, especially "Love Is A Losing Game". "You Know I'm No Good", however, is one which isn't immediately expected to be sad but is in fact among her saddest.
The track's bluesy, exciting persona shrouds the fact that it's about Winehouse justifying infidelity through drug and alcohol abuse.
8. Not Today – Twenty One Pilots
Album: Blurryface
Released: 2015
Twenty One Pilots are no strangers to discussing mental health and life struggles. The majority of their popular record Blurryface focuses on just that throughout its 14-track length, with "Not Today" being the penultimate closer. While the mood in the album is overall rather bleak, "Not Today" sounds like a triumphant roar with trumpets, loud open soundscapes, and sharp, happy clap beats.
Despite this, the song's message explores the protagonist's struggle with a sense of self, opting for alienation instead of self-love.
9. Stop Me If You Think You've Heard This One Before – The Smiths
Album: Strangeways, Here We Come
Released: 1987
Here, we have another example of The Smiths being their usual bleak selves but masked in a seemingly happy tune. "Stop Me If You Think You've Heard This One Before". Its dreamy basslines from Andy Rourk and vibrant guitar work from Jonny Marr hide the real meaning behind this song well.
Some debate its meaning, but to me, the track is about a cheating partner trying to lie his way out of his misdeeds. Not the saddest song, but upsetting content when compared with the instrumentals.
10. Semi-Charmed Life – Third Eye Blind
Album: Third Eye Blind
Released: 1997
When it comes to upbeat sad songs, I feel that "Semi-Charmed Life" is perhaps the best disguised. Its instrumentals scream 'summer fun', complete with all the 'doo-doo-doo' sections that are guaranteed to create a singalong hit.
And yet, the song is about someone's gradual slip and eventual fall into crystal meth addiction. Not quite what you'd expect, right?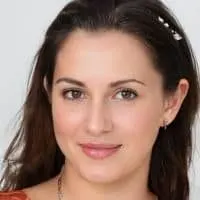 Alexandra loves playing the piano and guitar. She has always been a music lover, but it wasn't until she was in high school that she realized how much she loved to play. It allowed her to express herself without having to be verbally expressive, which is something she found very empowering.