Graduation is the time of year when people finish part of their academic careers and either enter the working world or continue their education. It's an emotional time for the graduates as they move on to a new stage of life full of uncertainty.
To ease the pain, I found 10 of the saddest graduation songs in existence. They may invoke tears in some, but sometimes crying is just what you need.
1. Unwritten – Natasha Bedingfield
Album: Unwritten
Released: 2004
The number one spot belongs to "Unwritten" by Natasha Beddingfield. While this song does have some sad undertones, it's one of the more hopeful ones on the list. "Today is where your book begins, the rest is still unwritten" Bedingfield sings in the chorus. If there was ever a great description of how some feel about their future, that is it!
This track was the third single off Bedingfield's debut album. It also ended up becoming her first top-ten hit in the United States.
2. Graduation (Friends Forever) – Vitamin C
Album: Vitamin C
Released: 2000
If a song was ever to capture the intense feelings that come with graduation then it's going to be "Graduation (Friends Forever) by Vitamin C from her debut album. At the time it came out, this song was a hit and charted well all over the world.
Even ignoring the obvious title, with lyrics such as "But when we leave this year, we won't be coming back" and "No more hanging out 'cause we're on a different track", it's clear this is THE graduation song.
3. Sing – My Chemical Romance
Album: Danger Days: The True Lives of the Fabulous Killjoys
Released: 2010
"Sing" by My Chemical Romance hits the graduate with impactful lyrics right from the start. From "Boy, you've got to see what tomorrow brings" to "Girl, you've got to be what tomorrow needs", the band shows how important it is to push forward no matter the difficulty.
The song came off their fourth studio album and in 2011 was named the second-best-selling rock song of 2011.
4. Breakaway – Kelly Clarkson
Album: Breakaway
Released: 2004
Graduating sometimes means you have to leave everything you know and love behind to have a chance at achieving your dreams. In "Breakaway" Clarkson's strong vocals wonderfully showcase the fear of moving away and trying to make it somewhere new. As the song goes "I gotta take a risk, take a chance, make a change, and breakaway".
The hit song came off Clarkson's second studio album, even winning her two Grammy awards. To date, it is the best-selling album she's made.
5. We Are Young – Fun Featuring Janelle Monae
Album: Some Nights
Released: 2011
Combine Fun's unique pop-rock sound with Janelle Monae's vocals and what you get is an instant hit. "We Are Young" touches on the feeling you have when you are young and the future ahead of you is as bright as can be.
There might be difficulties, but together with your friends, the future is yours. The song eventually went on to sell nearly 7 million copies in the US alone.
6. Good Riddance (Time of Your Life) – Green Day
Album: Nimrod
Released: 1997
Green Day's "Good Riddance (Time of Your Life) has not only become one of their most popular songs since their debut, but it's also one many can relate to. From the very start, the band depicts the difficulty in making a choice and ultimately sticking to it.
"It's something unpredictable, but in the end it's right" captures this sentiment perfectly.
7. Don't Stop Belivin' – Journey
Album: Escape
Released: 1981
Here is a classic and somewhat uplifting song that doesn't shy away from the fact that in life, not everything goes as planned. "Some'll win, some will lose" and "It goes on and on and on" helps further emphasize the message that you should never stop believing.
This song went on to become a hit all over the world at the time of its release. In 2022, it even went into the National Recording Registry after being selected by the Library of Congress.
8. Firework – Katy Perry
Album: Teenage Dream
Released: 2010
One of the best times to shine and start anew is after graduation. It gives you a chance to reinvent yourself and "Firework" by Katy Perry puts this phenomenon loud and clear.
The song starts with "Do you ever feel like a plastic bag drifting through the wind, wanting to start again?", a very somber message. However, by the time we get to the chorus, we are hit by such lyrics like "'Cause baby you're a firework. Come on, show'em what you're worth".
This was a very successful song for Perry, reaching the top five on nearly 20 charts throughout the world.
9. Goodbye – Spice Girls
Album: Forever
Released: 2000
"Goodbye" by Spice Girls comes with a pretty obvious title and message. However, just because one knows what to expect when listening to the song, doesn't make it less gut-wrenching.
The chorus packs the most punch, seeing the women say goodbye to their friend and that even though they are gone, it's not the end. This song was well-received not only in their native UK but worldwide.
10. See You Again – Wiz Khalifa Featuring Charlie Puth
Album: Furious 7: Original Motion Picture Soundtrack
Released: 2014
Last but not least here is "See You Again" by Wiz Khalifa featuring Charlie Puth hits us with the feels right from the very start. Puth sings about how it's been a long day without their friend and when they see each other again, he'll tell them all about it.
This song off the Fast and Furious soundtrack was a hit, going on to spend 12 weeks on the Billboard's Hot 100 in the top spot.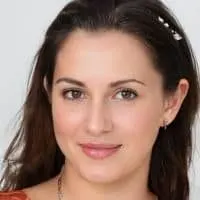 Alexandra loves playing the piano and guitar. She has always been a music lover, but it wasn't until she was in high school that she realized how much she loved to play. It allowed her to express herself without having to be verbally expressive, which is something she found very empowering.