When one thinks of punk rock, one thinks of music that has a hard edge to it with lyrics that touch on tough subjects such as politics. However, punk music can touch on many subjects including love.
We've compiled a list of the 10 best punk love songs that prove love songs exist in genres you least expect they'd exist in.
1. Good Good Things – Descendents
Album: I Don't Wanna Grow Up
Released: 1985
The number one spot belongs to "Good Good Things" by Descendents, released in 1985. This classically 80s punk love song shows that when it comes to romance, there are good and bad things.
In the ending chorus, The Descendents sing "I've been thinking good, good things about you" and "If you've been thinking good things about me", showing that perhaps there is a silver lining in romance.
2. Going Insane – Vivian Girls
Album: Vivian Girls
Released: 2008
"Going Insane" by Vivian Girls comes off their self-titled debut album that has come to be well-received by critics over the years. Romance comes with uncertainty, which the Vivian Girls aren't afraid to showcase to their fans.
"I'm going insane, going out of my mind. Does he know, does he know that he's gonna be mine?" repeats multiple times throughout the song. It's a line many who have put their heart on the line have experienced.
3. Punk Rock Love – The Casualties
Album: For The Punx
Released: 1997
The aptly titled "Punk Rock Love" tells of a love that has ended albeit tragically. They sing "Gave you love, give you heart, all you gave me broken heart" followed up with "Broken heart, I want it back", lines invoking heartbreak.
By the end of the song, the listener is left with a little hope that the broken heart will be healed.
4. Punk Rock Girl – The Dead Milkmen
Album: Beelzebubba
Released: 1988
Another aptly named song that brings up the subject of what could be perceived as unrequited love. The longer the song goes on, the more hope there is that the love will eventually become mutual rather than one-sided.
This track was the group's biggest hit, even going as far as to reach 11 on Billboard's Modern Rock Tracks.
5. Forever Fades Away – Tiger Army
Album: Music From Regions Beyond
Released: 2007
"Forever Fades Away" comes from the psychobilly band Tiger Army. It tells of a strong, passionate love on the backdrop of some intense guitar riffs. Lyrics such as "In a night blood garden, our hearts did meet" and "Like the razor's kiss that sealed our love" pull the listener in.
This song went on to reach number one on the Los Angeles rock station KROQ FM, and the group even performed on Jimmy Kimmel Live.
6. I Wanna Be Your Boyfriend – The Ramones
Album: Ramones
Released: 1976
There comes a moment when someone comes into your life and you feel like they might be the one. "I Wanna Be Your Boyfriend," by the Ramones asks the age-old question with lyrics like "Do you love me, babe? What do you say?" By the end of the song, there isn't an answer, but the girl knows for sure that the singer wants to be her boyfriend.
This song by the Ramones was written by the drummer Tommy Ramone himself. It was released on their self-titled debut album
7. All The Small Things – Blink182
Album: Enema of the State
Released: 1999
"All The Small Things" was originally written for the guitarist's girlfriend. It's a very catchy and simple song focusing on it's sometimes the little moments that count rather than the bigger picture.
The song reached number one on Billboard's Modern Rock charts and number two on the UK Singles chart. Out of all the songs released by Blink182, "All The Small Things" is considered to be their most successful song.
8. See Her Tonite – The Damned
Album: Damned Damned Damned
Released: 1977
Number 8 brings us back to the late 70s when punk was in its heyday. "See Her Tonite" has a steady rock beat combined with lyrics about a complicated relationship and the singer who still wants to see his date that very night.
Released on The Damned's debut studio album in 1977, "See Her Tonite" is number nine on the track and was written by guitarist Brian James. It was re-released on their 30th anniversary expanded edition album, now appearing in the second track slot.
9. At The Library – Green Day
Album: 39/Smooth
Released: 1990
"At The Library " by Green Day comes off their debut studio album 3/9Smooth, released in the year 1990. This song is one of the more bittersweet ones on the list, telling of a boy who crushes on a girl from afar and ends up having a boyfriend.
This song, when compared to the other songs on Green Day's debut album, is different. It has a melancholic feel to it and when combined with the lyrics, only adds to the bittersweet emotions it draws from the listener.
10. I Have A Date – The Vandals
Album: Live Fast, Diarrhea
Released: 1995
Last but not least on our list is "I Have A Date" by The Vandals off their fourth studio album titled Live Fast, Diarrhea. This song dives into the innocent and sometimes turbulent subject of teenage love.
It ends on a happy note, with the couple looking forward to going on a date with each other. It's a surprisingly hopeful song from this punk rock band.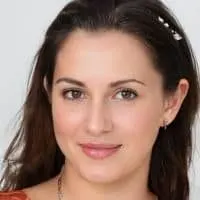 Alexandra loves playing the piano and guitar. She has always been a music lover, but it wasn't until she was in high school that she realized how much she loved to play. It allowed her to express herself without having to be verbally expressive, which is something she found very empowering.