If you know grunge music, then it's with very little doubt that you've also heard of Alice In Chains. This iconic band was pivotal in helping forge a nihilistic, droning element of grunge's entire being, and has been coined as one of the most influential bands of all time.
Alice In Chains became best known for the iconic, immovable vocal talent of frontman Layne Staley, whose dark and introspective lyrics made shockwaves around the music world for decades. Before his unfortunate demise in 2002, Alice In Chains also played to countless audiences around the world, furthering their influence tenfold.
Amongst the grunge and riffs of Alice In Chains there lies a deep sadness and morose view of the world, primarily from the mind of Staley.
So without further ado, here is my list of the 10 saddest Alice in Chains songs!
1. Nutshell
Album: Jar Of Flies
Released: 1994
Kicking our list of the 10 saddest Alice In Chains songs is one of my personal favorite songs of all time, and also a strong contender for the most depressing song of all time.
There is something so bleak and penetrative about this haunting track that I can't quite put my finger on. It could be the lack of words and overall atmosphere, but the acoustic version of this track in particular will never leave my memory.
2. Would?
Album: Dirt
Released: 1992
Amongst the greats such as "Them Bones" and "Down In A Hole", "Would?" quickly became a cult classic within the grunge world and helped Alice In Chains receive global status. And when you listen to the track, it's really no surprise.
Incredible musicianship aside, this track is the essence of depression. Its bleak and futile nature is only matched by the equally emotional guitar work and creates an intoxicating morose mood.
3. Black Gives Way To Blue
Album: Black Gives Way To Blue
Released: 2009
An article on sad Alice In Chains songs would be incomplete without the band's homage to their own iconic frontman, Layne Staley. In the years that followed his death, the band recuperated to create a touching sendoff to their former bandmate and friend.
I think this song hits even harder when you consider the troubles that Staley went through, and how beautifully he transferred them into his songwriting.
4. Down In A Hole
Album: Dirt
Released: 1992
"Down In A Hole" is a popular choice amongst Alice In Chains fans, but it's also a massive debate point to some when it comes to its meaning.
According to some, the song is a reference to making the same mistakes again and falling into traps that are laid out in front of us through habit, clearly discussing addiction. Others also stipulate that Jerry is actually singing about his ex-partner and the troubles he experienced within.
5. Am I Inside
Album: Dirt & Sap
Released: 1992
If you're looking for depressing songwriting, "Am I Inside" is also a strong contender for the gold podium. Here, Layne demonstrates his ability to write some of the darkest, most bleak lyrics I have ever experienced in music.
The simple line "Black is all I feel, so this is how it feels to be free" is simply painful to the core.
6. Died
Album: Music Bank
Released: 1999
If this was a list of morbid foreshadowings, this song would take the Number 1 Spot and then some.
This song was one of the last two tracks that Alice In Chains recorded with the late great Layne Staley before his untimely death and sends shivers down my spine every time I listen to it. It was likely written about Staley's late fiance at the time, but who knew that it would become such a telling song about his own demise also?
7. No Excuses
Album: Jar Of Flies
Released: 1994
One thing to note about Alice In Chains is that the band was functional at a time when drugs were the highlight of most successful bands, and quickly became a plague to many artists. Unfortunately, Staley fell into drugs hard and addiction quickly became a theme in the late artist's life.
"No Excuses" is quite a sad song that seems to be a frustrated rant about the state of Alice In Chains due to Staley's addictions, which paints a bleak picture of the impact of drugs.
8. Whale & Wasp
Album: Jar Of Flies
Released: 1994
Instrumentals rarely make their way into lists of sad songs for me. I find it quite difficult to personally connect to something that has no lyrics (dependent on the song and overall feeling it portrays, of course).
This is not the case in the highly moving "Whale & Wasp". As far as I'm aware, it is the only instrumental song in their entire discography, and its haunting yet bleak beauty brings a tear to my eye every playthrough.
9. Rooster
Album: Dirt
Released: 1992
At a time when the subject of war was still quite close to home, Alice In Chains released the unforgettable epic, "Rooster". In this song, the protagonist is a soldier who is sent to war, having to leave his wife and children, and eventually watches his friend die in battle.
The subject matter is sad enough in and of itself, but according to sources, Cantrell's father said that the band got 'too close' to the real feeling of war when writing the song.
10. Them Bones
Album: Dirt
Released: 1992
Finishing off this list of the 10 saddest Alice In Chains songs is the iconic and immovable anthem, "Them Bones". This track became a corner piece of grunge and would continue to be immortalized for years to come, before even ending up in Guitar Hero games across the world.
It may not be as direct as other Alice In Chains songs, but the overbearing morbidity and bleakness of Jerry Cantrell's singing truly emphasize his fear of death, which is no happy matter.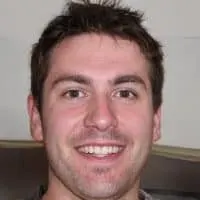 Alex is a man of many talents. He's been playing music since he was young, and has been the main content writer at Tone Start for the past few years. Alex loves to play around with different styles of music and enjoys listening to anything from country to classical.