Share on facebook
Share
Share on twitter
Tweet
Share on pinterest
Pin
Whether you're a fan of his music or not, everyone knows who Lil Wayne is. He's been topping charts and making hit after hit for many years now, bringing hot tracks and songs for all ages to enjoy.
Lil Wayne has been making music for more than 20 years and has seen his share of ups and downs. From his childhood with Birdman to his time in prison, Lil Wayne has been through a lot in his life.
So without further ado, here is my list of the saddest Lil Wayne songs of all time.
1. Shoot Me Down
This song is about his girlfriend's betrayal, and how it left him feeling hurt and alone. The lyrics are extremely powerful, especially when you hear Lil Wayne saying "shoot me down, if that's what it takes."
Like many songs from his Album Tha Carter III, he opens up his emotional side to talk about his past relationships.
Related: 10 Best Lil Wayne Love Songs of All Time
2. My Heart Races On
The lyrics to this song describe how Lil Wayne's heart races when he sees a woman that he is attracted to. He loves the feeling of being in love but can't help feeling that he will soon be hurt by his lover.
He wants to enjoy the moment but doesn't want to get hurt.
3. I Miss My Dawgs
This song is about Lil Wayne missing his friends, and how they have all grown apart over time. The lyrics are sad and heartfelt, making it easy to relate to them. He talks about missing the good times that they had together, and how he wishes they could go back to those days.
The song is perfect for anyone who has lost touch with old friends or family members or knows someone who has.
4. I'll Die For You
"I'll Die For You" talks about Lil Wayne being in love with a woman who doesn't return his feelings. The lyrics describe how he would do anything for her, even die for her if necessary. He loves her so much that he "wouldn't hear the sound of my own voice."
This song is perfect for anyone who has ever been in love with someone who didn't feel the same way. It shows how much someone can love another person, even if they don't receive that love in return.
5. Can't Be Broken
Released on Tha Carter V, this song is about Lil Wayne feeling like he's "broken," and how he can't seem to get over a certain woman. The lyrics include the lines, "I'm broken, but I'm still in love with you" and "I can't be broken if I'm still in love with you."
He feels as though his heart is being ripped apart when thinking about her. This song speaks for anyone who has ever been in a relationship that ended badly, and they still have feelings for their ex.
6. How To Love
This song is about Lil Wayne trying to figure out how to love a woman. He wants to be able to love her but feels as though it's impossible. He doesn't know how to open his heart and give it away.
The song is perfect for anyone who has ever tried to love someone but struggled with it. It's also a good song for anyone who has ever had feelings for someone they just couldn't get over.
7. Tie My Hands
Another classic from Tha Carter III, Lil Wayne talks about the feeling of being held back from the things that he wants to do. He feels as though something, or someone is preventing him from having freedom and doing certain things.
This song is understandable and sympathized for those who have ever felt like their hands were tied, used as a metaphor for feeling stuck or unable to move forward with something.
8. How Can Something
This song is about Lil Wayne not understanding why he can't be happy with what he has. He feels as though there's something missing from his life and it's preventing him from being content with his current situation.
He feels as though there's more to life than what he has right now, and he questions why he can't be happy with what he's got.
9. Perfect Strangers
This song is about Lil Wayne and his lover being perfect strangers. They don't know each other very well and have never had a deep conversation with one another. They're just content with being together and having fun.
As Lil Wayne's lover wants to know more about him, he doesn't want to share as he believes that it would not be important for the future of the relationship.
10. Mirror
Released on the Complete Edition of Tha Carter IV, this song speaks about Lil Wayne looking into the mirror and seeing who he really is. He doesn't like what he sees and feels as though he's not living up to his full potential. He wants more out of life than what he has now. As he looks in the mirror, he sees a young man who is not happy with what he has achieved.
Thanks for reading our list – let us know in the comments which was your favorite and if we missed anything.
Have you heard any of these songs? Let us know what you think.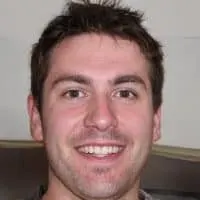 Alex is a man of many talents. He's been playing music since he was young, and has been the main content writer at Tone Start for the past few years. Alex loves to play around with different styles of music and enjoys listening to anything from country to classical.