Share on facebook
Share
Share on twitter
Tweet
Share on pinterest
Pin
If you have never shouted the lyrics to a Disney song on full blast, you have no idea what you're missing! Young or old, Disney movies are for all of us. And the catchy tunes featured in these original movies make them more entertaining.
I have seen grown adults on TikTok lip sync in full costume to 'Let It Go' from Frozen, and it was brilliant. You are welcome to actively bring out your inner child by singing along to some of the classic Disney songs that appear on this list.
So without further ado, here is my list of the best Disney sing-along songs of all time!
1. Hakuna Matata – The Lion King
Hakuna Matata is a feel-good song presented by Timon and Pumba in the Lion King when they try to cheer up a young Simba after the events of his father's death.
While the movie premiered in 1994, most people born after that year can recite the lyrics. And why not? It is one of the most cheerful Disney songs to put you in a good mood.
The lyrics encourage putting away your worries– 'a problem-free philosophy.'
While this is not always how real life works, it can certainly brighten your heart and refresh your attitude towards obstacles in life. So during the tough days, remember, Hakuna Matata!
Related: 10 Best Disney Songs for Kids
2. Un Poco Loco – Coco
Admittedly, not everyone who sings Un Poco Loco understands Spanish, but the love of music goes beyond language, as this song proves. Miguel performs the song during a music contest in the land of the dead with the help of Hector, the song's author.
I love the overall catchiness of the song, the upbeat tune, and the truth of the lyrics– love makes you a little crazy.
This song is relevant in any life scenario and fun to blast in your car during a road trip. And don't forget the opportunity to perfect your Grito (musical cry or yell in Mexican music)!
3. You're Welcome – Moana
Moana gave us some of the catchiest tunes ever. The uniqueness of a Disney princess story involving no love interest captured the heart of many. And people especially loved the performance of 'You're welcome,' as Dwayne Johnson took a stab at singing.
It is an upbeat song nowhere near humble bragging as the character bluntly outlines all the things humanity should be thankful to him.
I love the upbeat tune, easy lyrics, and the superb animation montage of Maui's achievements. It's one of the best Disney sing-along songs you can annoyingly sing to your friends or siblings to remind them just how great you are.
4. I'll Make A Man Out Of You – Mulan
Think you are brave enough for war? Well, General Shang from Mulan might disagree with you…in song!
'I'll Make A Man Out Of You' is a war training song the general sings while training his less-than-prepared squad, featuring Mulan pretending to be a man.
This song is so popular that it has received multiple remixes on TikTok, including a very catchy rock version.
I like this song because it always makes me feel powerful and authoritative.
I also enjoy the accompanying video that shows how the squad grows to become competent soldiers—a bop to the friend group.
Related: 10 Saddest Disney Songs
5. We Don't Talk About Bruno – Encanto
Nobody could have escaped the popularity of Encanto, characterized by 'We Don't Talk About Bruno.' The song is sung by some of the Madrigal family members and townspeople when a curious Mirabel asks about her uncle Bruno.
The best thing about this song is all the varied styles of singing presented by each contributor. TikTok particularly loved Dolores's verse.
I like how this song warns against talking about Bruno, yet it talks about the 'bad' things he did before his disappearance– ironic.
This song will grab your attention the minute you hear it. Good luck getting it out of your head!
6. Under The Sea – The Little Mermaid
When I sang this song as a child, I did not realize how much Sebastian was calling out my species…but it is a little true.
When a curious Ariel expresses her desire to go to the surface, Sebastian gently reminds her just how horrible the sea's surface can be. Through this song, he makes all humans want to live underwater too!
The Caribbean vibes shine in tune, and lyrics, voiced by Samuel E. Wright. It is one of those songs you can play on your way to a beach vacation.
Or let the speakers blast while you're chilling at the beach.
7. We're All In This Together – High School Musical
Admit it; you wanted to be a part of the wildcats when High School Musical came out. The movie made high school look fun.
This song is a memorable tune that made us feel like part of the team as the cast, dressed in red and white, performs the closing number in a colorful event after a big victory.
I love the unity of the students suggested by this song, even though we know this is not how it goes.
The lyrics are catchy and trigger a sense of nostalgic memories from younger years– a good song to remember long-lost friends.
Related: 10 Best Disney Love Songs
8. Do You Want To Build A Snowman? – Frozen
While 'Let It Go' is one of the best Disney sing-along songs ever made, I wanted to recognize a similarly catchy song from the movie Frozen.
'Do You Want To Build A Snowman' is sung by a lonely and confused Anna, trying to coax her sister Elsa to come out and play with her.
This song is upbeat and catchy, then turns solemnly beautiful when Anna expresses her sadness to an equally distraught Elsa.
I'm not saying that using this song to speak to a sibling you haven't contacted in a while will work, but you may get a reaction if they love Disney!
9. I See The Light – Tangled
Ever wanted to duet with your loved one while lovingly staring into their eyes? Flinn and Rapunzel beat you to it with this romantic and captivating song.
From Tangled comes this lovely duet that perfectly expresses what it's like to find your true love. A little slow-paced but ideal for couples, the melodies are charming and the lyrics enchanting.
You may not be able to reach Rapunzel's impressive notes, but as long as your loved one hears you, it is enough.
I love this song because it always puts me in a good mood and restores my faith in love.
10. Be Our Guest – Beauty and The Beast
I have dreamt of getting my dinner presented in song, always to the song 'Be Our Guest.' While the song pacifies a captive Belle, I can confirm that this is one of the best songs to sing with your friends.
Mild opera notes in the lyrics will have you screaming in the car like fools, but I guarantee it will be a good time.
I love the modern take of the song on Disney's Descendants too. It would certainly cheer up anyone stuck in a castle with little to do.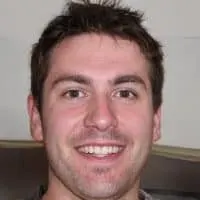 Alex is a man of many talents. He's been playing music since he was young, and has been the main content writer at Tone Start for the past few years. Alex loves to play around with different styles of music and enjoys listening to anything from country to classical.