Share on facebook
Share
Share on twitter
Tweet
Share on pinterest
Pin
Every holiday season, we're surrounded by Christmas music from current and past generations. Each song has a similar theme, but their styles vary greatly based on the era they were released in.
Pop is a genre of music that never gets old, and people love to envelop themselves in it when Christmas comes around.
In this article, I'm going to dive into the 10 best pop Christmas songs of all time!
1. Santa Tell Me – Ariana Grande
With an orchestral approach to the instrumental, Ariana's vocals are lofty as usual, and the song starts with an excellent groove. It has a more modern style with catchy pop drums as well that carry a lot of the instrumentals' weight.
It features many Christmas tropes, such as light bells, tambourines, and an enticing progression. Delivering a lighthearted tone, it's an excellent choice for any Christmas playlist as it'll put anyone in a good mood.
2. All I Want For Christmas Is You – Mariah Carey
Likely to be one of the most popular Christmas songs on this list, you can't escape "All I Want For Christmas Is You" when the holidays roll around. Mariah Carey has the perfect voice for this sound, and the instrumental offers many different cinematic dynamics.
The song starts out slow, but it quickly picks up the pace, and Mariah's vocals kick up the energy as she shows off her vocal range. This record seems to get increasingly popular with each passing year which is why I think it's one of the best pop Christmas songs on this list.
3. Mistletoe – Justin Bieber
If you're searching for something more laid back, Justin's velvety vocals effortlessly float across "Mistletoe." The record has a fairly catchy hook, and the instrumental may be simple, but it's easy to get locked into it.
It breaks its repetition by switching up the flow throughout the song and boasts many of the familiar sonics associated with Christmas time. Although this came out around a decade ago, the quality still holds up today.
4. Santa Baby – Gwen Stefani
Delivering a classic sound from a nostalgic era, Gwen's vocals fit the style of this record perfectly. It can't be argued that the song is extremely catchy, and it has a unique and interesting production style.
Even though "Santa Baby" came out in 2017, it has a sound that seems like it came out decades ago. The song offers a sense of nostalgia with the benefit of crisp modern music production.
5. Last Christmas – Wham!
Due to the infectious tone of this production, I feel it easily holds the title as one of the best pop Christmas songs. The vocals are angelic, and the production features a stellar 1980s sound that many people love.
It's one of those records that people will immediately recognize from the start, and although it doesn't offer many variations, it never gets old. Undoubtedly, the hook is the most enticing part of the record and does a good job of feeding the Christmas spirit.
6. It's Beginning to Look a Lot Like Christmas – Michael Bublé
Another record that slows down the pace and focuses on a classic, nostalgic sound, Michael hit the mark with this one. It exudes the calming feelings that Christmas is known for, and the instrumentation couldn't be any sweeter.
Regardless of your music preferences, this is a song that can be enjoyed by all. The instrumentation features many organic instruments such as soft piano, harps, strings, and light brass.
7. Christmas Tree Farm – Taylor Swift
Taylor is no stranger to crafting up an addicting pop hit, and "Christmas Tree Farm" does a great job of holding up to that notion. It doesn't feature a lot of low-end outside of the light bass line, and most of the focus is on Taylor's sweet vocals.
Nevertheless, the record has a catchy pace that's easy to get into, and the dynamics satisfy the ear from beginning to end. Although it's relatively simple, the instrumentation does a good job of getting you into that Christmas mood.
8. Merry Christmas – Ed Sheeran & Elton John
Not only is the instrumentation stellar, but the duo of Ed Sheeran and Elton John is simply a recipe for success. The record offers a listening experience that you can get lost in, and the duo's vocals can be overwhelming with emotion.
"Merry Christmas" is a song that offers a signature flair, and I believe this is what makes it one of the best pop Christmas songs of all time. It's one of those records that's so pleasant that you don't really want it to end.
9. Underneath the Tree – Kelly Clarkson
A song that immediately gets right to the energy, "Underneath the Tree," is a fan favorite for many Kelly Clarkson fans. It's one of the faster records on this list, and the consistent pop drums are hard to ignore due to their catchy, repeating hits.
Kelly's vocals bring a range that'll send tingles down your spine, and it's a song that's bound to offer something unique to any Christmas playlist. The instrumental may be similar to many pop records, but Kelly's vocals are what make it a standout song.
10. Cozy Little Christmas – Katy Perry
Katy Perry definitely knows the recipe for a pop hit that'll quickly make listeners addicted. "Cozy Little Christmas" has no issue getting you into the Christmas spirit, and Katy's vocals are beyond enticing.
The song brings a level of comfort and energy that people seek during Christmas time. With a big band sound to the instrumental, it gives that vibe of a live performance on a grand stage.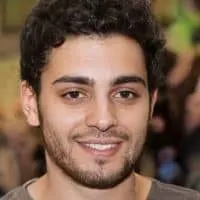 Justin is an audio engineer with years of experience in the field. He has been creating and playing music his entire life, but he really found his passion for engineering when he was introduced to Logic Pro at age 10. Justin has spent countless hours perfecting his craft and now works as a freelance engineer out of Boston, MA.