Share on facebook
Share
Share on twitter
Tweet
Share on pinterest
Pin
The Queen B has made an extensive amount of love songs, which makes it difficult to list only ten of the best. Beyoncé has the ability to connect with a wide demographic of listeners all over the world as she brings power in her voice that's loved by many.
It doesn't matter if you're a casual listener or a die-hard fan; I guarantee the songs in this article have crossed your path at some point.
Keep reading through this article to get a look at the 10 best Beyoncé love songs of all time!
1. Crazy In Love (Feat. Jay-Z)
It's incredible how long the artist has stayed on top of her game over the years, and "Crazy In Love" was definitely one for the decade of the 2000s. With supporting lyrics from Jay-Z, this record tapped into two demographics of listeners, and it was well-received.
I'd consider this to be one of Beyoncé's best love songs due to her sensual vocals and danceable production. It's a record full of energy and continues to pump up the adrenaline with each hook.
2. Love On Top
Another excellent track from her discography, "Love On Top," is a perfect blend of R&B and funk-influenced styles. Her main vocals are full of soul as usual, and the backing vocals keep your ear tuned into each changing dynamic.
It's a bop that has many feel-good qualities, and the artist's vocal range seems to have no limits with many varying sonics. Although her voice is powerful, the instrumental offers a slow and warm background.
3. Drunk In Love (Feat. Jay-Z)
It seems the due have had chemistry long before their marriage, and "Drunk In Love" is a great example of their collaborative efforts. Beyoncé created a sensual record that ran through every radio station when it was released, and everywhere you turned, the song was being used for some form of media.
Aside from the raw talent in her voice, she offers a grittier tone while trading between singing and rapping throughout the record. Listeners latched onto the song due to its powerful hook and catchy tempo that holds influence from the rap and R&B genres.
4. Best Thing I Never Had
"Best Thing I Never Had" is full of emotion that's driven by a ballad-like piano melody, and Beyoncé's vocals tap into your feelings from the start. She never disappoints with her vocals, and you can tell she put her all into each word.
This record was a big hit with her listeners as there's a relevant message covered in a highly emotional instrumental. Considered by many loyal fans to be one of the best Beyoncé love songs of her career, it'll continue to be highly revered by music lovers all over the world.
5. XO
With light reverberated vocals, "XO" offers a paned synth melody that feels like it's flossing your brain with relaxation. The record is full of passion and has all of the qualities to be shared with your favorite person.
With tons of space to let her vocals resonate, the instrumental isn't overbearing and does a great job of complimenting the message in her lyrics. Whether you're feeling down or full of love, you should definitely give this track a full listen, as it has helped many not feel so alone.
6. Be With You
Delivering all of the qualities of a slow R&B hit, "Be With You" is full of sensual vocals from the artist. It's a jam that's perfect for a slow dance or a night alone with your significant other.
The production comes with an enticing bass line, riding percussion, and melodies that have that R&B sauce so many people love. Aside from her low-frequency vocals that sound velvety smooth, she doesn't avoid the opportunity to display her true range as a vocalist.
7. Rocket
Offering a more raw take on her lyrics than many other songs in her discography, it's clear that "Rocket" was made for all of the lovers in the world. It's a record that'll set the mood, and each note will send a tingle down your spine.
Recorded for her self-titled album at the time, it's a record that stuck with her fans for years after its release. You can find that classic R&B style throughout the entire record, and it's a sound that'll never get old no matter how much time passes.
8. Sandcastles
"Sandcastles" is one of the more recent songs on this list; it brings a heavy tone that gives all of the focus on her warm vocals. They're accompanied by a simple yet passionate piano melody that continuously evolves.
It's a great song to get wrapped up in your feelings and let some pent-up emotions out. Beyoncé does an excellent job of reaching people through her music, and it's clear that she puts 100% of herself in this record as it exudes vulnerability.
9. Dangerously In Love
An R&B hit that thrived in a prime era for the genre, "Dangerously In Love" offers the timeless sound from classic R&B, and the artist's vocals don't miss a single note. One of the best Beyoncé love songs from the early 2000s; this record will hold up no matter how much new music the artist comes out with.
The production is a jam on its own, and her vocals take it to the next level, and it's apparent there's no end in sight to her vocals abilities. If you like slow jams with tons of raw vocal power, make sure to give this record a full listen.
10. I Miss You
With a relatively simple take on the production, the song doesn't focus on heavy melodies, bass, or percussion. The track's instrumentation keeps you tuned into the tempo, resembling a fast-beating heart.
The record makes the list of best Beyoncé love songs as I feel the artist is showing quite a bit of personal pain in her message. Regardless of the song's simple production quality, her vocals will have you reeled in from beginning to end.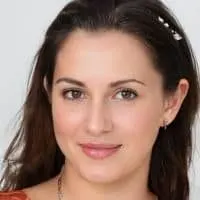 Alexandra loves playing the piano and guitar. She has always been a music lover, but it wasn't until she was in high school that she realized how much she loved to play. It allowed her to express herself without having to be verbally expressive, which is something she found very empowering.