Share on facebook
Share
Share on twitter
Tweet
Share on pinterest
Pin
A versatile artist that's been a voice of the south for years, Kevin Gates has created a long list of hits throughout his music career. His signature voice has resonated with millions of people all over the world and offers a raw sound that's always appreciated in hip-hop.
He also remarkably adapts to different production styles, and his discography offers an excellent range for his listeners.
So without further ado, here is my list of the 10 best Kevin Gates love songs that became staples of his career!
1. Arms of a Stranger
Created for his well-known album Luca Brasi Story, the rapper offers his lyrical ability on an R&B-driven instrumental. His harmonies hit home, filled with pain from personal experiences and past loves.
The percussion on this track is stellar and hits hard among his soft vocals that draw out a lot of genuine feelings from the rapper. Aside from the in-depth verses, the hook is catchy and will get stuck in your head from the beginning.
2. Neon Lights
Looking to relieve a little frustration, Gates didn't hold back on "Neon Lights." The instrumental is fairly straightforward, and you can tell the song was meant to give the artist free range with his vocals.
The direction of the song takes you through many of the artist's emotions, and he stretches the range of his vocals throughout the whole song. His lyrical ability is undeniable, and he goes all-in on each verse.
3. Strokin
The instrumental hits all the points of a classic Kevin Gates hit, containing cinematic orchestral chords and a rolling drum kit. The track offers a blend of trap and R&B elements which gives the song a unique sonic dynamic.
For the verses, the artist goes in on each verse bar for bar and chooses to harmonize and soften things up for an airy hook. "Strokin" talks about Kevin Gate's vices when it comes to beautiful women, and the overall production suits the topic well with many emotionally-driven melodies and vibrating low frequencies.
4. Twilight
Kevin Gates is known for cinematic production that gets you locked into his raw storytelling. "Twilight" is a suiting name for this track as it's riddled with ethereal bell plucks for the main melody.
The instrumental gradually rises, adding new layers that lead up to the drop, which comes with sonic elements that make the song hit even harder. Once the beat comes in, you'll be caught in the stylish boom-bap drum kit that brings the whole track together.
5. Satellite
The percussion style and synth-driven melody in this record encapsulate the sound of rap in the late 2000s and early 2010s. Aside from the song's intense energy, it's backed by a calm and emotional piano melody that'll get you stuck in deep thought.
As usual, Kevin's voice resonates with the song perfectly, and he puts plenty of soul into it every chance he gets. "Satellite" is a head-rocking jam that's easy to sing along to and brings a relatable storyline.
6. Go Hard (Feat. Rico Love)
For this record, the artist goes full R&B, and it comes with a great dynamic between the vocals of Kevin Gates and Rico Love. The beat is pretty simple, and it's carried by soft synth chords and a reverberated brass accompaniment.
I can confidently say, as a fan myself, that this is one of the best Kevin Gates love songs as it hits all of the R&B tropes people enjoy while delivering the signature vocals that he lays down in every song. It carries a decent tempo, and the big snares and sensual tone are great to share with a loved one.
7. Stop Lyin
Released with his album By Any Means, this record comes with a tone of redemption. "Stop Lyin" speaks on dishonesty between lovers and how Kevin handles these relationships in his own life.
It's a song that offers timeless qualities as it comes with a lot of honesty and introspection that his fans and myself can't get enough of. The artist's discography is quite extensive, but this record stands out even to this day and will continue to stay in my top ten from Kevin Gates.
8. Wit It
If you're a fan of slow jams that have tons of emotion with underlying inspiration, "Wit It" would be a great record for you. Kevin Gates pours his heart out on this track, and the energy he gives the record makes this a contender for the best Kevin Gates love songs without a doubt.
The production displays a good contrast of sensual tones and heart-pumping melodies that drive confidence and inspiration. As I previously mentioned, Kevin Gates isn't afraid of testing his musical range, and "Wit It" is a solid example of that quality in the artist.
9. Trap Girl
Growing up the way Kevin Gates did comes with a lot of hard times, which makes it even more difficult to find real love. "Trap Girl" gives you a good look at what his life entails and the difficulties associated with trying to focus on music, family, love, and survival.
Aside from his layered vocals that ride with the beat perfectly, the song offers a classic trap-influenced melody and bouncy percussion. Although it's one of the grittier songs on this list, it still lands in the top ten because it's a certified hit out of his discography that's still loved by many today.
10. Love You
Kevin Gates is great at switching between some of the hardest rap you'll ever hear to R&B jams that show many of his vulnerable angles. "Love You" garnered a lot of attention from his album Make Em' Believe, and it's littered with many nostalgic production elements from that era in rap and hip-hop music.
Similar to many of his songs, this record comes with a strong hook that comes with enticing layers your ear won't be able to ignore. Overall, it's a song that will always be one of the best Kevin Gates love songs.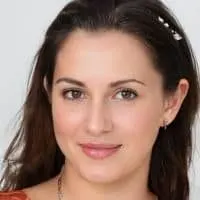 Alexandra loves playing the piano and guitar. She has always been a music lover, but it wasn't until she was in high school that she realized how much she loved to play. It allowed her to express herself without having to be verbally expressive, which is something she found very empowering.