Rap might be an oversaturated market at the moment, but that doesn't stop people from pursuing a career in the genre every year. One person who has comfortably cemented himself within the rap circle is none other than Bryson Tiller, whose bars and beats focus on all things emotional and introspective.
He began his career in 2011 with his mixtape, Killer Instinct Vol. 1, but didn't experience mainstream success until his 2015 release "Don't", which placed him on the Billboard Top 100. Skip ahead to today and the American artist has released a total of three albums, with 2023's Serenity coming out later this year.
Tiller focuses on many subjects within his music, but love is a persistent theme. Here are his 10 best love songs to sink into!
1. Let Me Explain
Album: Let Me Explain
Released: 2016
With Bryson Tiller breaking through into popularity in 2015, he discovered elements of his music that hit home with his new fans. The title track for 2016's record Let Me Explain is rife with catchy trap beats, with a soulful groove that becomes almost synonymous with Tiller's work.
The subject matter of this song is quite striking. Tiller raps of the importance of honesty while admitting he has done wrong to a girl and expresses his desire to be a better man.
2. Blame
Album: Decade Of Summer: The 10s
Released: 2021
"Blame" is quite a painful listen from Bryson Tiller. It's apparent throughout that someone has wronged him and hurt him deeply; from the melancholic beat and sombre synths to the pained lyrics, it's a song about being hurt by those you'd never expect.
Heartbreak and breakups are something we all know too well, and Tiller makes an incredibly relatable and touching song in "Blame".
3. Things Change
Album: A N N I V E R S A R Y
Released: 2020
As the song title suggests, this song is all about how our perceptions and attitudes toward other people shift over time. In "Things Change", Bryson Tiller raps a back-and-forth between himself and his ex from both perspectives as he gives her brutally honest closure to the end of the relationship.
It might not be a happy love song, but its catchy beat and fierce attitude make it one of Tiller's best songs.
4. Somethin Tells Me
Album: True To Self
Released: 2017
Running entirely opposite to "Things Change" is the touching and rather sad "Somethin Tells Me", which also depicts the crumbling of a relationship but from Bryson Tiller's side. In the song, his partner is becoming distant and changing her behaviors, which gives him doubts and anxiety about the relationship falling apart.
While he wants to know what he can do to fix it, he also has a penetrative feeling that, simply, they were not meant to be.
5. Been That Way
Album: T R A P S O U L
Released: 2015
Similarly to "Somethin' Tells Me", "Been That Way" explores the distance that can be made in a relationship, to the point where both members don't even know each other anymore.
What I think makes this track stand out more is the sad trap beat that follows Bryson Tiller's melancholic vocals and lyrics. A touching track through and through, and despite being eight years old now, still stands against his discography.
6. We Both Know
Album: True To Self
Released: 2017
If you haven't already guessed, not many of Bryson Tiller's love songs are exactly straightforward or cheery. A complex topic in itself, "We Both Know" explores Tiller's relationship with a friend with benefits that he has developed stronger feelings for. Despite this, they can't be together due to their previous arrangement.
While it might not be a direct love song, it certainly brings forth emotions of pining and the difficulty of expressing love in confusing situations.
7. Outta Time ft. Drake
Album: A N N I V E R S A R Y
Released: 2020
Unfortunately, things don't get better for Bryson Tiller in "Outta Time". In this incredibly catchy yet solemn beat, both Tiller and Drake explore their broken relationships with people and share the conclusion that they are – aptly – out of time to repair them.
An ode to loved ones, love itself, and the potential for future healing are the themes that encompass this powerful track by Tiller.
8. Exchange
Album: T R A P S O U L
Released: 2015
Here, I'm happy to say, we're given a flicker of hope while looking through Bryson Tiller's discography. While it may have an origin in a broken relationship, "Exchange" is Tiller looking back at an old love and wanting to reconnect with the old flame and make amends on his mistakes.
In some ways, this song is a way of describing that love is endless and complicated, and two people not connecting properly at one point in life doesn't necessarily mean it'll never happen again.
9. Right My Wrongs
Album: T R A P S O U L
Released: 2015
Some of Bryson Tiller's songs contain a lesson or two about relationships, but I feel like "Right My Wrongs" hits home more than others from this American artist. In it, Tiller describes his goal to fix the mistakes he made towards his partner but also describes the pain he feels knowing he has caused her grief.
The lesson of this solemn yet somehow slightly hopeful track is to be true to yourself and remain true to your loved ones; earning their trust and love back is a Herculean task.
10. I Love Beyonce Too
Album: N/A
Released: 2013
Last but not least we have a plain and simple love song where Tiller expresses his true feelings for a girl.
What makes this track stand out is that it's a fantastic remix of Destiny Child's classic hit "Say My Name", which only adds to the emotional atmosphere of the track.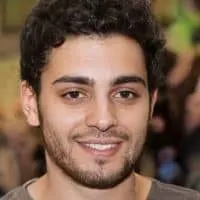 Justin is an audio engineer with years of experience in the field. He has been creating and playing music his entire life, but he really found his passion for engineering when he was introduced to Logic Pro at age 10. Justin has spent countless hours perfecting his craft and now works as a freelance engineer out of Boston, MA.