If anyone's relationship in the mainstream music circle is confusing, it's Drake and Nicki Minaj's. From their humble beginnings, they became quick friends and eventually collaborated on many tracks together.
Despite consistent rumors and signals, the pair deny that they have ever been romantically involved. It only takes a quick look at some of Drake's doting quotes about Minaj to second guess their claims, however.
Not only is their off-record relationship strong but most of the songs they have released together have been received incredibly well. Here are 10 of the best songs featuring Drake and Nicki Minaj!
1. Only
Artists: Nicki Minaj ft. Chris Brown, Drake, Lil Wayne
Album: The Pinkprint
Released: 2014
I've included "Only" as it had the potential to be Nicki Minaj's best song in my opinion. The slow, dirty beat and catchy rap arrangements from Minaj and Drake are a surefire sign of their strong relationship together. Musically, it's fairly flawless and a bit of fun.
Unfortunately, the track was cast aside by many fans due to the strange and incredibly controversial lyric video which was released alongside it. The video – oddly – depicts Minaj amongst Nazi-like imagery, sparking claims from fans that she was trying to glorify Nazism. Minaj declined these claims and apologized.
2. Truffle Butter
Artists: Nicki Minaj ft. Drake, Lil Wayne
Album: Most Wanted, Vol. 2
Released: 2015
"Truffle Butter" sits very differently from Nicki Minaj's work. It has a gentle, lounge-like beat which allows both Minaj and Drake to showcase their vocal and rapping capabilities while being surrounded by a simple yet catchy sound that made it a hit.
It might be slightly repetitive, but it follows a solid formula and is an enjoyable listen overall.
3. Make Me Proud
Artists: Drake, Nicki Minaj
Album: Take Care
Released: 2011
Our first Drake song of the list, "Make Me Proud" is a snappy, trappy number that features a heavy 808 drumset and bass to match. The track's otherwise minimal instrumentals allow Drake to focus on the subject matter – admiring women for chasing and achieving their dreams.
When Minaj comes into the song, it feels like the track is complete. She brings a melodic instrumental alongside her which completes and elevates an otherwise average-sounding track.
4. Up All Night
Artists: Drake, Nicki Minaj
Album: Thank Me Later
Released: 2010
Up next we have a hidden gem in Drake's discography. I wasn't a fan of his until I first heard "Up All Night"; it has a ferocity and an attitude that only adds to the punch of its beats.
This track was released at a time when both Drake and Minaj were only just starting to make a name for themselves. I think this track showed the world that they work well together.
5. Moment 4 Life
Artists: Nicki Minaj, Drake
Album: Pink Friday
Released: 2010
Despite its incredibly cheesy music video, "Moment 4 Life" was likely the first track that most people heard by Nicki Minaj. Its melody-heavy instrumentals and music-box-style chimes pair well with the varying tempos of Minaj's rapping and were a statement from the young artist showing what she is capable of.
I think there's something simplistic yet beautiful about this song's chorus, which helped Minaj stand out amongst the crowd.
6. Bedrock
Artists: Young Money, Lil Wayne, Gudda Gudda, Nicki Minaj, Drake, Tyga, Jae Millz, Lloyd
Album: We Are Young Money
Released: 2009
"Bedrock" is the track that introduced the world to the rap supergroup Young Money, founded by Lil Wayne in 2009. The supergroup would release three albums from that point, with some members (including Drake and Nicki Minaj) eventually leaving over the following years.
I don't think many other tracks by Young Money quite had the impact that "Bedrock" did. Its R&B, trap, and rap blend with a melodic chorus was infectious and took the world by storm upon its release.
7. Seeing Green
Artists: Nicki Minaj, Drake, Lil Wayne
Album: Beam Up Me Up Scotty
Released: 2009
Despite releasing two mixtapes before 2009's Beam Me Up, Scotty, Nicki Minaj didn't quite reach the heights of stardom until this release. The track – heavily featuring Lil Wayne and Drake – sampled 2006's "In My Mind" by Heather Hadley, which offers an inspiring instrumental burst to the track.
As the title might suggest, the track is about achieving wealth and fame and breaking through rough times to reach stardom.
8. No Frauds
Artists: Nicki Minaj, Drake, Lil Wayne
Album: No Frauds
Released: 2017
Here, we have a track that was inspired by a considerable amount of drama. Artist Remy Ma made a track called "ShETHER" which dissed Nicki Minaj and her Young Money colleagues, but Minaj was more than prepared to bite back.
In "No Frauds", Minaj defends herself and also lays into Remy Ma with no mercy, mentioning her six-year prison sentence (for assault) and her poor record sales. Could this be the end of the drama between these two fierce artists? I don't think so.
9. Fuck Da Bullshit
Artists: Young Money, Drake, Nicki Minaj, Lil Wayne, Gudda Gudda, Birdman
Album: We Are Young Money
Released: 2009
Continuing with the theme of fierce attitude we have "Fuck Da Bullshit", which is about as feisty as the title suggests. It's a punchy, powerful rap hit with hi-hats aplenty and features Minaj kicking off and showing off her personality.
I don't think Young Money did very well overall in their career, but they did create some snappy bars that will stay in your head for quite some time.
10. Finale
Artists: Nicki Minaj, Drake, Lil Wayne
Album: We Are Young Money
Released: 2009
Aptly, I'm ending this list with "Finale", an all-out hurrah featuring all the artists that were under Young Money at the time.
It might not be a track featuring just Nicki Minaj and Drake, but their contributions and bars on this track make it worthy of this list in my eyes.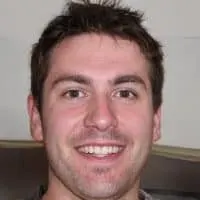 Alex is a man of many talents. He's been playing music since he was young, and has been the main content writer at Tone Start for the past few years. Alex loves to play around with different styles of music and enjoys listening to anything from country to classical.