Tuning your guitar to drop B is a great way to make your guitar sound dark, heavy, and overly huge.
If you plan on playing some songs that are written in drop b, then you are definitely going to want to tune down.
If that's the case, then we have got you covered.
In this article, we are going to show you exactly how you can tune your guitar down to drop B tuning, discuss what strings are best for drop B tuning, and provide you with a list of some of the most popular bands and artists who use drop B tuning.
So with that being said, get a coffee, grab your guitar, and let's jump right into it!
What is drop B tuning?
Drop B tuning involves tuning your guitar down. This lowers the range of your guitar and gives it that bassy, heavy sound that is popular with metal and heavy rock bands.
There are two different variations of drop B tuning:
Lowering the sixth string only – This version involves lowering only the sixth string of your guitar while keeping the rest of your strings in standard tuning
Lowering all six strings down – This version is more popular and involves lowering all six strings (or more, depending on how many strings your guitar has)
A majority of bands lower all of the strings on their guitar, so that will be the main focus for this guide.
What strings are best for drop B tuning?
Now that we have discussed a bit about drop B tuning itself, it's time to talk about what strings you will need to allow yourself to lower your guitar to drop B.
If you use the wrong strings then you run the risk of very loose or tight strings on your guitar, which makes playing extremely difficult.
I recommend using one of these strings depending on the scale length of your guitar:
How do I tune my guitar to drop B tuning?
If you want to tune your guitar accurately then you will need either a really good ear or in most cases, a good tuner.
Here are the steps on how you can tune your guitar to drop B tuning from standard tuning.
Pluck the heaviest string of your guitar (low E string)
Slowly start turning the tuning peg of your guitar towards you
Tune the string down 2 ½ steps from E to B
Continuously pluck the string until you are in B
Repeat these steps for your other strings using the list of notes below.
Here is a list of notes you can use to tune your guitar down from standard tuning to drop B:
E → B
A → Gb
D → B
G → E
B → Ab
E → Db
Who uses drop B tuning?
Drop B is a popular tuning among metal, rock, and other heavy genres. In fact, there are quite a few bands and musicians who incorporate the use of drop B tuning in their songs.
Here is a small list of bands that use drop B tuning:
Parkway Drive
The Devil Wears Prada
The Ghost Inside
Becoming The Archetype
The Word Alive
Vanna
Pierce The Veil
Elitist
For Today
Motionless in White
Upon This Dawning
Veil of Maya
Architects
Asking Alexandria
August Burns Red
Slipknot
A Perfect Circle
If you know of any bands who use drop B tuning then please let me know and I'll add it to the list.
Conclusion
That concludes my article on how to get started with drop B tuning.
I hope you are now ready to start tuning your guitar down and getting ready to melt some faces with that heavy tone we all know and love.
If you have any questions in regards to anything I have discussed in this article then please feel free to leave me a comment down below.
I will get back to you as soon as possible to answer any questions you might have.
Keep on rocking guys!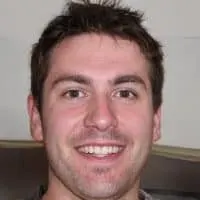 Alex is a man of many talents. He's been playing music since he was young, and has been the main content writer at Tone Start for the past few years. Alex loves to play around with different styles of music and enjoys listening to anything from country to classical.