If you were around in the early 2000s and read (mostly) any music publication, it's quite likely you would have heard about Paramore.
Fronted by Hayley Williams, the American outfit is noted as one of the pioneering bands of the emo genre despite the majority of their discography being pop punk. Nevertheless, their influence is known far and wide and while their music may be rather different today, their energy and status remain.
In typical pop-punk style, the band has a strong collection of love songs. Here are their best 10!
1. The Only Exception
Album: Brand New Eyes
Released: 2009
Not only is "The Only Exception" a strong love song in Paramore's discography, but I also find it very saddening. It's about a girl who has gone through her life unable to believe in love until that special someone came along. While it's sweet that someone has had that impact on her life, I still find it sad that some simply do not believe in love.
The track's gentle acoustic sway adds a touch of innocence to this beautiful track that's ideal to share with your partner.
2. Still Into You
Album: Paramore
Released: 2013
Paramore's self-titled 2013 release sparked quote a dynamic shift in the band's sound. Huge, pop-punk choruses were replaced with danceable bridges and purely poppy bursts of sound, for better or worse. Personally, this change did little to excite me, with their older material being much more enjoyable but perhaps from a nostalgic perspective.
"Still Into You" is the strongest track of their self-titled, and it's quite bittersweet. In it, Hayley Williams sings of a relationship that's long over, yet her feelings remain.
3. All I Wanted
Album: Brand New Eyes
Released: 2009
Returning to the classic emo goodness Paramore excelled at, "All I Wanted" is a love song through and through. It's a simple, no-nonsense anthem about missing someone and wanting them badly.
The power of William's scream towards the end of this track catches me by surprise on every listen. It's simple in practice but striking in effect and for that reason, "All I Wanted" stands out amongst Paramore's discography
4. My Heart
Album: All We Know Is Falling
Released: 2005
Not all of Paramore's love songs are purely about romantic love. "My Heart"'s meaning can go in two directions: a doting love song, or a song about God. Given that the band is openly and proudly Christian, this song's lyrics lean towards someone losing touch with God before embracing him again.
It's not your traditional love song, but I feel the journey we're taken on in "My Heart" is one of love overall. Be it through a relationship or God, you can't deny the adoration that's in this track.
5. That's What You Get
Album: Riot!
Released: 2007
2007's Riot! saw Paramore's pop-punk influences reaching a whole new level. Huge singalong choruses and woah's aplenty built the foundations for the future of the band, but they also helped cement Paramore within the then-rising emo genre.
The band delves into how we let our hearts win over the brains in relationships, and how much it hurts us in the end when we learn our lesson. "That's What You Get" is prime nostalgia content for many fans, and one of their strongest offerings.
6. Proof
Album: Paramore
Released: 2013
In "Proof", Paramore ditches pop-punk and opts for a radio-friendly pop-bop that's as carefree as its instrumentals. This track's all about the simplicity of showing love and doing so is simple. No need for flashy materialism or extravagancy; just saying "I love you" is enough.
With its big singalong choruses and uplifting vocals, "Proof" is a guaranteed mood-lifter on a gloomy day.
7. Pool
Album: After Laughter
Released: 2017
Comparing 2017's "After Laughter" with their previous records, Paramore is practically unrecognizable. Despite the lineup changes over the years, even Hayley Williams sounds different in this release.
It may sound like a happy love song, but "Pool" has a darker meaning when you look at the lyrics. According to Hayley, she wanted to create a song that spoke of the rough side of love, which makes for an interesting listen compared to the upbeat instruments.
8. Hate To See Your Heartbreak
Album: Paramore
Released: 2013
The words "Paramore" and "country song" feel like they shouldn't belong, but that's exactly what "Hate To See Your Heartbreak" sounds like. Its string-filled warmth and sorrowful vocal harmonies scream country, with a Hayley Williams' vocals being a grounding 'Paramore' factor.
Genre aside, "Hate To See Your Heartbreak" is a loving track about seeing a friend or partner in pain and wishing healing upon them.
9. Decode
Album: Twilight OST / Brand New Eyes
Released: 2008 / 2009
While they've been popular since the beginning of their career, I feel that their appearance in the Twilight movie's OST quickly escalated Paramore's fame. It's no wonder the song was chosen; much like the movie's vampires, "Decode" is moody and punchy, with a hefty dose of angst.
The song is based on the relationship between Bella and Edward in the movie, with their understanding of each other fluctuating throughout. Hayley sings of confusion, anger, sadness, and tension, and it bleeds through into the overall track powerfully.
10. Adore
Album: The B-Sides
Released: 2008
Some Paramore fans may not have heard "Adore" or other tracks off of The B-Sides. Comprised rare demos and even acoustic versions of their most popular tracks (e.g. "Decode"). The B-Sides also feature a hidden gem in the form of "Adore".
There's little in the form of complexity to "Adore"'s lyrics. It's simply a song about being in love when you're young and all the feelings that come with it; from shyness to doubt, to total infatuation.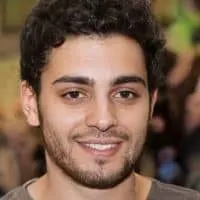 Justin is an audio engineer with years of experience in the field. He has been creating and playing music his entire life, but he really found his passion for engineering when he was introduced to Logic Pro at age 10. Justin has spent countless hours perfecting his craft and now works as a freelance engineer out of Boston, MA.