Lil Tjay falls into the category of melodic trap rap which burst into the forefront of the modern rap scene several years ago. Made more popular by the likes of $uicideboys$ and Pouya who added heavier electronic elements to their music and the occasional growl, it would continue to grow and inspire many new artists to join the scene.
Despite being only 21, Lil Tjay has been on the scene since 2017, with his debut record True 2 Myself released in 2019.
His music is mostly introspective and occasionally quite sad; I've collected some of his saddest work here!
1. Calling My Phone
Album: 6LACK
Released: 2021
Starting off our list is the melodic "Calling My Phone". The melancholic piano melodies running throughout this track perfectly help Lil Tjay's lyrical content drive its message home. In "Calling My Phone", Lil Tjay is exploring the breaking down of a relationship, either through betrayal or lost love.
The emptiness in between the track's heavy basses and piano passages helps paint a picture of loneliness after losing a partner, making it a real pull on the heartstrings.
2. F.N
Album: True 2 Myself
Released: 2019
Most sad songs relate to relationships breaking down, betrayal in relationships, or the loss of loved ones. Lil Tjay dives into a different territory in "F.N.": the betrayal of those he trusted. In a solemn melody, Lil Tjay explores his feelings as he tells the story of his rise to stardom and the eventual betrayal of his friends.
I think this piece is rather hard-hitting with Lil Tjay's real, direct-to-the-heart rapping.
3. My City
Album: State Of Emergency
Released: 2020
While Lil Tjay would have been on the scene for at least 3 years by this point, I feel that the State Of Emergency record is where he truly evolved as an artist. "My City" is an incredibly sad song about the state of his town where crime is rife which has, sadly, resulted in the loss of some of his friends.
Lil Tjay deserves respect for his approach to delving into serious, sensitive areas and blending it with his positivity, but the chorus in this track hits hard.
4. No Escape
Album: True 2 Myself
Released: 2019
"No Escape" sits in a middle ground between uplifting and sad. While the overall message and story behind the track are about Lil Tjay's rise through the ranks and eventual success in the rap game, there is a distinct sadness behind "No Escape".
The gentle guitar lick and Lil Tjay's seemingly apathetic vocals suggest a sense of disbelief that his life has turned out the way it has.
5. No Cap
Album: Destined 2 Win
Released: 2021
Not only is "No Cap" one of Lil Tjat's saddest songs, but I also feel it's one of his strongest. The heavy, punchy beat pairs wonderfully against the jumpy yet heartfelt piano work, which is carried through nicely with the distinct, low bassline Lil Tjay's known for.
The song is about Lil Tjay's troubles he had to endure on his path to stardom, both through caring for his family and also losing friends along the way.
6. Irregular Love
Album: Destined 2 Win
Released: 2021
Lil Tjay doesn't have many sad love songs, but "Irregular Love" wins the prize for his best in this category. There are signs of real growth in 2021's Destined 2 Win compared to Lil Tjay's other releases, and I feel "Irregular Love" is a strong indicator of that.
The complex piano chords which sound inviting one minute and cold the next match well with the message behind the song: mixed emotions from a woman. I think this is a sign of real growth from Lil Tjay as he begins to experiment more with using his musicality to tell his story alongside his lyrics.
7. Forever
Album: Single
Released: 2018
So far in this list, Lil Tjay has explored the difficulties of his upbringing and rise to fame, his relationships, and his friends. Little can prepare you for "Forever", however, which is a loving tribute to his friend Smelly.
The track was released five years after the anniversary of his death, which had a huge impact on Lil Tjay's lyrical themes and inspirations in life. The music video for this track also features pictures of Smelly, which add to the emotional pull of "Forever In My Heart".
8. Mixed Emotions
Album: True 2 Myself
Released: 2019
While Lil Tjay's music is far from hard-hitting instrumentally, I think that "MNixed EMotions" is one of his softest tracks. The high-pitched melodies trickle throughout and minimal basslines, paired with short and snappy hi-hat hits create a simple yet strong track on his debut record, True 2 Myself.
All about fake people and people who use others for fame or an easier life, Lil Tjay wastes no time in declaring that there is no time for that in his life. He's already had plenty of it.
9. None Of Your Love
Album: Destined 2 Win
Released: 2021
In "None Of Your Love", Lil Tjay reflects on the women of his past as he was climbing up the rap ladder. One person, in particular, is the subject of this track: someone who only reciprocated interest when Lil Tjay became famous. He goes on to rap about how he saw the signs and didn't want to be played as a fool, but I think the subject matter is a sad note on materialism and how some people can use others for their gain.
Interestingly, Lil Tjay decided to sarcastically sample Justin Bieber's hit track "Baby" in "None Of Your Love" as he raps about how he could buy his lost love anything she wanted.
10. What You Wanna Do
Album: Destined 2 Win
Released: 2021
Outside of the topics already sung and rapped about by Lil Tjay, another painful situation to be in is questioning a partner's loyalty. Unfortunately, this is a subject Lil Tjay also knows a fair amount about, as he dives into it in "What You Wanna Do".
Not a whole lot stands out about this track instrumentally, but the subject matter is a real one which many people sadly go through throughout their lives.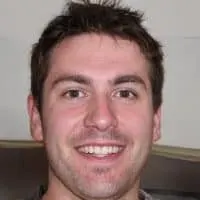 Alex is a man of many talents. He's been playing music since he was young, and has been the main content writer at Tone Start for the past few years. Alex loves to play around with different styles of music and enjoys listening to anything from country to classical.