The TC Electronic Ditto Looper accomplishes one thing, and it accomplishes it extremely well (while also remaining very affordable). It is not only immensely simplistic and user-friendly, but it does everything you need and expect from a loop pedal.
CONTROLS
The Ditto features an LED, footswitch, and a loop level knob which controls the level of the loop. Simple right.
FUNCTIONS
To begin recording, all that's needed is a simple press of the foot switch. This causes the LED displayed on the front panel to turn red. When pressed again, the LED turns green and repeats back the section that was played. The ability to overdub another track on top of the previously recorded track is a core feature of the Ditto. The ditto can act as a handy diagnostic tool, allowing you to locate any faulty cords or connections while the looper continues to play. Furthermore, you can freely adjust your amplifier, pedals etc. to search for that perfect tone without the hesitation of constantly playing while doing so.
Features 'true bypass,' keeping the signal completely clean even when the pedal is off
Provides five minutes of loop time
An unlimited amount of overdubs
Undo/redo function to remove or bring back certain parts
Analog Dry Through – meaning the signal remains unaltered as it passes through the stompbox and out the pedals output
Visit TC Electronic for more information about the Ditto.
The Ditto comes with a simple quick start guide, which takes about 5 minutes to skim through to understand all the functions and limitations of the pedal. Should there be very little room left on your pedal board have no fear! The Ditto is highly compact, measuring in at 4 x 3.9 x 2.5 inches and weighing close to 8 ounces.
One thing you should know about is that the Ditto did not come with a power supply. So just a quick heads up to also purchase a 9 volt power supply somewhere else if you intend on purchasing the Ditto (unless you have a spare one lying around of course).
FINAL VERDICT
There's really not an awful lot to say about the Ditto, it's a simple, easy-to-use loop pedal that's built by guitar players for guitar players. It's capable of being used as soon as it's out of the box, with only a minimal learning curve. You won't have any regrets adding the Ditto to your pedal collection. Highly Recommended.
Agree or disagree with our review? Let us know what you think in the comments below!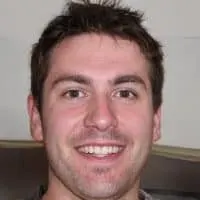 Alex is a man of many talents. He's been playing music since he was young, and has been the main content writer at Tone Start for the past few years. Alex loves to play around with different styles of music and enjoys listening to anything from country to classical.