Guitar patch cables, also known as guitar pedal patch cables, are the most convenient types of cable used in order to connect your pedals together. The main differences between patch cables and regular 1/4″ cables is length, width (cable diameter), and type of jack plug.
Regular guitar cables are not ideal to use due to the amount of unnecessary space they take up. Pedal patch cables typically come with either right-angle or pancake jack plugs, compared to the regular straight barrel straight plugs which most regular guitar cables use. The smaller width of patch cables allows for higher flexibility, and lower chance of cable damage due to being twisted and bent.
Patch cables offer more space, less weight, and more convenience than regular guitar cables. Free space can sometimes be hard to come by when at home, in the studio, or on stage. This is when the importance of guitar patch cables comes into effect, which allow for a neat, clutter-free pedal board.
High durability, flexibility, and the use of high quality materials are all factors that make up a great patch cable.
From extensive research and testing we have concluded the top 6 best guitar patch cables in the market right now. Without further ado, here are our recommendations!
TOP 6 BEST GUITAR PATCH CABLES
---
1. Planet Waves Classic Series
Sale
D'Addario Accessories Guitar Cable - Guitar Patch Cable - Instrument Cable - Guitar Accessories - Classic Series Cable - 0.5 Foot/152.4 MM - Right Angle - Dark Grey - 3 Pack
IN=OUT TECHNOLOGY – Exclusive In=Out Technology combines low capacitance and top-quality construction for a cable with the purest signal transparency and the longest life possible.
DURABLE, RELIABLE AND QUIET - Classic Series patch cables utilize ultra-pure, oxygen-free copper conductors for low capacitance and pure tone. With a single-molded strain relief plug these cables provide added durability and reliability. A 90% spiral shielding helps to eliminate virtually all handling noise.
PERFECT FOR PEDALBOARDS – Right-angle 1/4" plugs are an ideal fit for linking pedals together and assembling a pedalboard to your exact specifications. Create easy to work setups so you can focus on the music.
PRODUCT INFO – The 0.5' (6") stage and studio patch cable comes in a pack of three. It has 1/4 right-angle plugs. Right-angle cables also MORE SIZES - in 1' and 3' lengths.
D'ADDARIO ACCESSORIES - For over 20 years, D'Addario Accessories (formerly Planet Waves) has been leading the industry in innovative and problem-solving products that serve musicians worldwide. D'Addario Accessories are proudly made in a state-of-the-art manufacturing facility to the most stringent quality controls in the industry.
The Planet Waves Classic Series instrument cable is the best seller online. They are 6 inches in length and come in packs of 3 cables. They feature right-angled jacks for convenience and to conserve room.
The Classic Series patch cables use oxygen-free copper (OFC) conductors, which produce a lower capacitance and a better overall tone. They also incorporate 90% spiral shielding, increasing flexibility and eliminating most handling noise. The capacitance of the patch cable is at a very low 28 picofarads (pF), which allows your signal to remain intact and unchanged, giving you superior sound and tonal control.
Overall, it is probably the best guitar patch cable to buy for its high durability, diversity, and quality for its price tag. Would highly recommend.
---
2. Creanoso Guitar Instrument Patch Cable
Guitar Instrument Patch Cable Cord with Right Angle Plug, 6 inch / 0.5 feet (3-pack)- Electric Guitar and Bass Livewire Cable By Creanoso
PERFECT FOR PEDAL BOARD - The actual wire is 6 inches in length. Length is perfect for a pedal board. The right angle plugs each measure 2&1/4 inches in length. The right angle plug design also makes this 3 pack an ideal fit for assembling a pedal board to your exact specifications.
BEST RESULTS - Low capacitance for pure signal transparency. Ultra low capacitance levels for superior tone. In=Out Technology. Creanoso Guitar Instrument Stereo Patch Cable provides the best results for the best value!
FLEXIBLE CABLE CONSTRUCTION prevents twisting, kinking and tangling. Metal plugs with copper tip, designed for maximum connection. 90% copper spiral shield with conductive PE isolations.
DURABLE AND RELIABLE - Molded plugs offer protection and strain relief. Shielding provides noise rejection for quiet operation.
BEST VALUE GUARANTEE! 100% Satisfaction Limited Lifetime Guarantee! 60 Days No Question Asked Money Back Guarantee! Give these cables a try. Like it or we give you your full refund.
This guitar patch cable developed by Creanoso is perfect for any pedal board. It comes in a pack of 3 cables that are all 6 inches in length. Creanoso offers a cable they are sure you will be completely satisfied with by offering a 60 day (no questions asked) money back guarantee. It features pure signal transparency due to its very low capacitance, and metal plugs with copper tips for high-quality connectivity.
The flexibility of the cable negates twisting and tangling while still remaining sturdy. They definitely feel like they are made to last.
It was well worth the money to purchase a Creanosos guitar patch cable. Definitely a top contender for the best guitar patch cable.
---
3. Mogami 2524
Sale
WORLDS BEST CABLES 6 Units - 6 Inch - Pedal, Effects, Patch, Instrument Cable Custom Made Made Using Mogami 2524 Wire and Eminence Gold Plated ¼ inch (6.35mm) R/A Pancake Type Connectors
This is a custom built cable assembly, made by WORLDS BEST CABLES (WBC). This cable assembly is made using the Mogami 2524 wire and Eminence Premium Gold Plated 1/4 Inch right-angled, low profile Pancake type Connectors. We at WBC always make world-class custom-built cable assemblies using many of the leading cable and connector brands, if you are unable to find the length and type of cable you are looking for, please feel free to contact us, we will strive to assemble the required cable for you
The brand of wire we used for this custom cable assembly: Mogami, one of the most sought after Pro cable brands, preferred by major recording studios and leading sound engineers around the world. All Mogami cables are made in Nagano – Japan using the best materials and technological expertise of decades of R&D.
The brand of connector we used for this custom cable assembly: Eminence Premium Gold Plated 1/4 Inch right-angled, low profile Pancake type Connector - Heavy-duty construction with the lowest profile pancake design in the market to save space. High-End Gold plating increases conductivity, tarnish-resistance & visually compliments the rig. Custom Boot protects the cable from damage by handling stresses. PLEASE CHECK PLUG DIMENSIONS PRIOR TO THE PURCHASE.
All our bespoke cables are professionally soldered using WORLDS BEST CABLES proprietary 4% silver solder blend & a nitrogen-assisted soldering process unique to us, exceeding industry standards, improves integrity of solder joints over traditional methods.
These are custom made cables lovingly assembled by WORLDS BEST CABLES, we offer the largest array of custom built cables in the market, we carry all the major cable and connector brands. We have served millions of customers with quality assemblies for many years - This sale is for 6 patch cables (6 units), each cable is 6 Inches long. Cable length is measured from TIP to TIP as depicted in the images in this listing (please refer to the image gallery).
Boasting to the best in the market, the Mogami 2524 offers up a heavy duty 6-inch patch cable that incorporates the use of high-end gold plating for increased conductivity and tarnish resistance. This gorgeous cable comes in a pack of six, and is sure to make any pedal board look ten times more visually appealing. The patch cable features a custom boot that provides protection from damage caused by handling stress, claiming to be the only company that incorporates this.
The low capacitance of the patch cables assures that the signal remains accurate and intact. The 2524, much like the rest of Mogami products, are made and manufactured in Japan using the best materials available. Furthermore, Mogami leads the pack with the improvement of its solder joints by using a Proprietary 4% Silver solder blend, exceeding the industry standards.
If you are looking for a highly sought after guitar patch cable then you can't go wrong with the Mogami 2524. A brand used by many sound engineers and recording studios. Would highly recommend for anyone wanting a high-end cable from a company with a lot of history in the industry.
More info: Mogami official website
---
4. Hosa IRG-600.5 Low-Profile
Sale
The Hosa Low-Profile Right-angle to same patch cable is another top contender for being one of the best around. Six patch cables are included with each purchase, all measuring in at 6 inches in length. They feature pancake-style jacks to save even more room on your pedal board. The only down-side to these specific pancake jack plugs is that there can be issues plugging into specific pedals due to the round ends. An example of this occurring is on the Danelectro Fish and Chips guitar pedal, which features a vertical input.
An added incentive of the Hosa Low-Profile patch cable is its 80% OFC spiral shielding, designed for efficient RFI and EMI rejection. Furthermore, it features an oxygen-free copper conductor for superior signal clarity.
More info: http://hosatech.com/product/irg-100/
---
5. Mediabridge Ultra Series
Mediabridge Ultra Series Guitar Patch Cables (6 Inch, 3 Pack) - Right Angle 1/4 inch Effect Pedal Cables (Part# MC-14RX3)
CONDUCTOR: 20 AWG Mono Copper Conductor Allows Optimal Audio Performance
GOLD PLATED: Corrosion Resistant Gold Plated Inch (6.35mm) TS Connectors Provide Enhanced Signal Quality And Molded Right Angle Connectors Minimize Strain


SHIELDING: Copper Clad Steel Braiding Over 100% Dual Layer PVC / LDPE Insulation Prevents Electromagnetic Interference (EMI)
PLIABLE & DURABLE CABLE: Soft Rubberized PVC Jacket Is Extremely Flexible Yet Made To Be Over 6mm Thick To Reduce Handling Noise And To Stand Up Against Heavy Use
right angle pedal cable ; effects pedal cables ; pedalboard cable ; short right angle cable ; 6 inch ; 6 inches ; 6in ; 0.5 ft
You can't go wrong with the Mediabridge Ultra Series patch cable if you are looking for a high quality cable at an affordable price.
The Ultra Series patch cable is 6 inches in length comes in a pack of 3 cables. The high durability of the cable stems from the rubber PVC jacket, which protects against heavy use while remaining extremely flexible at the same time. It incorporates a 95% oygen-free conductor and gold plated connectors for optimal audio performance and signal quality. Furthermore, the gold plating provides resistance to corrosion to increase the longevity of the cable.
---
6. Kirlin LightGear LG2-203
The Kirlin LightGear LG2-203 is a 6 inch guitar patch cable that comes in a pack of 2 cables. It features right angle moulded connectors with nickel plating. The outer diameter of the cable measures in at 6.5mm, which includes the black PVC jacket incorporated into the design. The LG2-203 has a solid construction and feels quite sturdy.
This budget patch cable should be looked at if you are looking for an inexpensive alternate to some of the more higher-quality cables in the market. Would highly recommend for beginners or anyone that is looking for a relatively basic patch cable to connect their pedals together.
---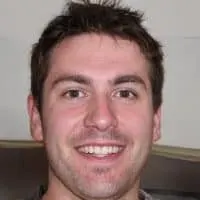 Alex is a man of many talents. He's been playing music since he was young, and has been the main content writer at Tone Start for the past few years. Alex loves to play around with different styles of music and enjoys listening to anything from country to classical.