Share on facebook
Share
Share on twitter
Tweet
Share on pinterest
Pin
Bass is a driving force for a lot of modern music, and people love to feel it resonate through their ears. It also has a lot of influence on the song as a whole and can be a make or break factor for a record.
Regarding Electronic music, listeners are looking for those bone-rattling 808's that take the song to a whole new level.
For this article, I'm going to dive into the ten best bass drop songs that never get old!
1. Animals by Martin Garrix
Standing as one of the most memorable records of his career, "Animals" from Martin Garrix had a chokehold on the festival circuit for quite a while. No matter what party or club you went to, this song was in rotation at some point.
It has an excellent build-up that teases the ear in anticipation of the drop, and the melody switch halfway through the song makes the drop all the more satisfying. The song has many anthemic qualities with a carefree vibe overall.
2. Tremor by Dimitri Vegas, Martin Garrix & Like Mike
Offering high-velocity melodies and a relentless bassline, the collaboration was well received by their fans. Moreover, the structure of the record is perfect for crowd control and has an infectious tempo that crowds always love.
You can hear each artist's influence in the song, and it has a highly memorable melody. Rising percussion prepare listeners for the deep 808's to come, and I consider "Tremor" to be one of the best electronic songs to come out of 2014.
3. TSUNAMI by DVBBS & Borgeous
With rolling cinematic percussion, and a tense riser, DVBBS & Borgeous brought us one of the best bass drop songs to electronic music. The duo combines their unique qualities to bring this fan favorite to life, and the drop will send vibrations for miles at a festival.
Properly named "TSUNAMI," the song's bass line truly emulates power. Moreover, the track brings large synths that only heighten its encompassing dynamics and leave the listener looking for more.
4. Blue (KNY Factory Remix) by Eiffel 65
Putting a spin on the classic record from Eiffel 65, the remix of this record goes the trap route, and it doesn't disappoint with its 808's. Amassing millions of plays, the song has gained many fans who love the original record's nostalgic feel.
"Blue" is a song that you can play anywhere, and entire groups of people will recognize it. Rippling through generations of electronic music lovers, a solid remix is always appreciated. I feel this is one of the best bass drop songs on this list as it blends a classic with new styles so well.
5. Dum Dee Dum (JiKay Remix) by Keys N Krates
Another solid trap remix, this record brings catchy chopped vocals and a rolling drum kit accompanied by a heavy 808. The breakdowns in the song prepare listeners for a switch-up in the song as the record bounces between different instruments taking the main melody.
When the remix brings every layer together, it builds into a percussion pattern that picks up the pace, leading to sensory overload. It's one of those songs that may be repetitive, but it will put you in a trance from beginning to end.
6. Revolution (SEAN&BOBO Remix) by Diplo
Heart beating percussion and an excellent build-up that hits harder than expected is precisely why this remix was so well received. SEAN&BOBO's take on "Revolution" delivers varying tempos and rising percussive elements.
The mix of the song is crisp, and it also displays plenty of influence from trap based on the drum pattern alone. In many cases, remixes can be a hit or miss, especially if it concerns a popular song, but this remix brought a unique take on a well-known original.
7. Get Low by Dillon Francis & DJ Snake
Dillon Francis and DJ Sanke didn't hold back on "Get Low" as it has many festival-ready qualities and contains ear-piercing frequencies high and low. It's an excellent record to have at full volume, and the percussion has a trap influence, and the tempo will quickly catch your attention.
Both artists are respected in their own right, but they really showed out for this track in particular. Well received by many, you'll hear roars from crowds of people if this song is ever in rotation.
8. Surface by Aero Chord
This record comes in hot with a well-thought-out and eerie rising intro that does an excellent job building anticipation and energy. "Surface" is hands down one of the best bass drop songs on this list as it goes all-in with sharp electronic melodies and a bass line that fits perfectly.
The song utilizes reverb in the mix, and it adds a fullness to the dynamics that give it a larger-than-life feel. You can go wrong with anthemic themes in electronic music, and Aero Chord nailed it in all the right ways.
9. Bangarang by SKRILLEX
A staple classic from the dubstep legend himself, "Bangarang" hits all the right notes, and the song's production value as a whole is fantastic. The song was released in an era where dubstep was becoming increasingly popular, and Skrillex had everyone's attention with each release.
Heavy percussion combined with a headbanging tempo, "Bangarang" manipulates bass in a way that emits addicting qualities. Moreover, the vocal chops throughout the song contrast the synths and are placed in just the right areas to keep the listener interested.
10. Don't Let Me Down (Illenium Remix) by The Chainsmokers
Starting off with calm bedroom pop melodies and a soft acoustic guitar, Illenium takes his remix in a more future trap direction. Although the melodies are light and airy, the song comes in with a heavy drop and bass that satisfies.
"Don't Let Me Down" features catchy vocals, feel-good melodies, and sharp percussion with a clean mix. Although the original laid the foundation, Illenium amplified its qualities further with his own unique flair.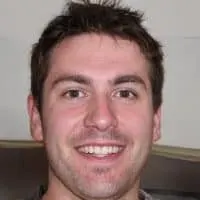 Alex is a man of many talents. He's been playing music since he was young, and has been the main content writer at Tone Start for the past few years. Alex loves to play around with different styles of music and enjoys listening to anything from country to classical.