Share on facebook
Share
Share on twitter
Tweet
Share on pinterest
Pin
Cake are one of the best bands to come out of the '90s. Ever since the band formed, they've been making a range of brilliant songs in their unique and inventive style. They are a band that has never wanted to conform and I love them for it.
Here I take on the difficult task of trying to narrow down their 21 best songs. You may disagree with some choices but you'll agree that all the tracks here are fantastic.
Join me as we take a joyous look at this wonderful band who are never scared to mix up genres.
Here is my list of the best Cake songs that you definitely need to check out!
List of the Best Cake Songs
1. Short Skirt / Long Jacket
"Short Skirt / Long Jacket" kicks off in a funky rhythm and gives you constant brilliance. The song comes from their sensational fourth album Comfort Eagle and has many of the hallmarks I love from the band.
One of those features is an insanely catchy riff, which you get with many of the best Cake songs.
It's one of their most popular songs and it's easy to see why. The track details everything that he wants from the perfect woman such as a short skirt and a long jacket. The irony of the song is that he's clearly expecting too much and contradicts himself.
2. The Distance
A brilliant riff can also be heard in "The Distance" from guitarist Greg Brown. He originally wanted the riff to continue throughout the song but instead, it was kept for the chorus. Their typical music experimentation can be heard throughout, including a great solo trumpet.
I love this song's commentary on the futility of chasing after material things. The narrator thinks he needs these things to impress the woman he loves but loses sight of her love and instead obsesses over his version of success. She just wanted to be cared for but he never realized.
3. Never There
"Never There" is the best Cake song in terms of charting position and comes from their third album, Prolonging the Magic. The song details the frustrations of a boy whose girlfriend never answers his calls. The boy is left frustrated at the clear rejection.
It's easy to see why this song was so popular with its rhythmic and catchy guitar work and McCrea's iconic deadpan delivery. It has a fun music video too as it follows the lyrics of the song and focuses on a trucker whose girlfriend is partying with other men.
4. I Will Survive
What's the point in covering a song if you're going to do it exactly like the original artist? That's what Cake must have thought too when covering "I Will Survive". They take this classic song and make it one of their own in their unique style.
They put the song on their Fashion Nugget album and it was the opening single from it. This powerful song sounds so different due to the talking vocals and clash of genres. There were also a few lyrical changes that Gloria Gaynor wasn't too impressed with!
5. Love You Madly
Cake's version of "I Will Survive" has a brilliantly funky bassline running throughout it but the same could be said for "Love You Madly". The bass is far from the only excellent instrumentation here with brilliant guitar work, brass section, and drumming.
The song is about having a fun relationship without thinking too much about the future. He wants to stay in that moment where they love each other madly. It's another great song from Comfort Eagle and ended up being their third and final single from it.
6. War Pigs
Here's another cover that Cake did an incredible job with. As I said, you want a cover to be different and this is truly unique. That deadpan delivery is especially quirky when you contrast it against Ozzy Osbourne's hard rock vocals.
One of the great aspects of Cake is that they never took themselves too seriously. You can't sound like Black Sabbath, so why even try? The band showed with this version that they were courageous enough to take a classic and produce something different yet amazing.
7. Comfort Eagle
"Comfort Eagle" is the title track from their memorable fourth album. Despite it being the title track, this is possibly the best Cake song not released as a single. It was definitely good enough as this is one of their best and more lyrically complex songs they did.
The song metaphorically compares the music industry's control over a band to the control organized religion has over its people. It also has a sharp guitar riff that wouldn't sound out of place on a hard rock track. The humor is still there but this song has a darker feel which I love.
8. Sheep Go To Heaven
The band's final single released from Prolonging the Magic was "Sheep Go To Heaven" which is another Cake song with a curious title. The song references a biblical parable which is from "The Sheep and the Goats" in "Matthew 25:31–46".
It's another with a brilliant music video. In it, an animated version of the band is dressed up as Kiss. They are playing covers in a bar before someone massacres the crowd and sends them up to heaven. The killer is then sent down to hell. A fun video of a brilliant song.
9. Let Me Go
"Let Me Go" is another single from Prolonging the Magic and was the 11th song on it. The lyrics tell the story of a man who is chasing after a woman he wants but she just needs some space. The narrator just can't help himself and never gives her the space
The chorus is catchy and the bassline drives the song beautifully throughout. I also love the short solo towards the end of the end which is delivered in the band's funky style. It's one of those tracks that can stay in your head for days.
10. Thrills
We've already mentioned a couple of covers but this one is very different. It mashes together two different pieces of art. The first is the music which comes from a story called "Stories" by The Chakachas. That song is mainly instrumental with some whispering over the top.
In "Thrills," however, they take out the whispering and instead put in a clip from the spoken word album Don Lonie Talks Again by Don Lonie, released in 1959. The incredible dual cover was released on their compilation album b-sides and rarities.
11. Frank Sinatra
Fashion Nugget that has many of the best Cake songs. This is the first song on it, as well as being the third single released. The song is a little deeper and less humorful than many of Cake's other hits with the lyrics being mainly metaphorical.
The title of the song comes from the fact that the lyrics reference Sinatra's song "Stormy Weather". The arrangement of the song is fairly stripped down but still has some great unique points such as a naked heavy metal riff, a melodic section, and a brilliant trumpet riff.
12. Perhaps, Perhaps, Perhaps
"Perhaps, Perhaps, Perhaps" is another exceptional cover to make my list. The song has been covered by a huge number of artists and was originally written in Spanish and was released in 1947. Back then, it was called "Quizás, quizás, quizás" and was created by Osvaldo Farrés.
The song's lyrics are about a man who desperately wants to know whether a woman likes him or not but she won't say. Cake's version is as fun as you'd expect with the trumpet really coming into its own.
13. Friend Is a Four Letter Word
With this song, we go back to the excellent Fashion Nugget album with this being the third track from it. Here we see another curious title as, of course, friend isn't a first letter word. It's one of the best Cake songs for those who like their lyrics a little darker.
The phrase 'four-letter word' relates to the many curse words that are four letters long. The narrator wants to be more than friends so when she tells him that's all she wants to be, she may as well be saying a curse word. It's an impressive wordplay on one of their darker songs.
14. Daria
The fifth song from Fashion Nugget, "Daria" is another song that doesn't use their unique brand of humor. Instead, it's a song about being wronged. Daria tries to get back with the narrator but he's not going to forgive her for past mistakes.
The song hauntingly starts and ends with some muted guitar strumming which draws you right into the song. That haunting music continues with the drums and bass which drive the song along. Every now and again, the rest of the instruments drop out and leave that muted strumming, which is pure genius.
15. Stickshifts and Safetybelts
In this song, John McCrea is seemingly bemoaning the fact that it's hard for him to indulge in sexual activities while driving in modern cars. Stickshifts, safety belts, and bucket seats are all getting in the way. He also happily states that he doesn't have this issue when driving his Malibu.
From the Fashion Nugget album, it's an infectiously upbeat and energetic song. It's driven beautifully by the scaled baseline and is added to by some great guitar riffs. It's a very fun song, especially when you work out what it's about!
16. Shadow Stabbing
Most of the songs from Cake are written by John McCrea but on this one, he has a hand from George Kane. The lyrics of the song are a little bit of a mystery and could be interpreted in several different ways.
Whatever it's about, the song is infectious with a mellow guitar riff that perfectly blends in with the groovy bassline. We also hear some great backing vocals along with McCrea singing along throughout instead of his usual talking style.
17. It's Coming Down
This is a track that grabs you immediately with an intro that sounds like it could be from a montage in a dark gangster's film. Quite a few of their songs make use of a naked electric guitar sound and they do that perfectly here.
It's the 10th song from Fashion Nugget and its lyrics are a little depressing. The title refers to how his life is crashing down as his girl has just left him. In the end, everything is gone but we listeners get to hear another great track.
18. Open Book
Cake can sometimes be ironic, sometimes just outright funny, and at times they can be deeply metaphorical. This song sits in that latter category and these songs are often as brilliant as any of their others.
This song refers to having a partner who is a complete open book but the narrator doesn't really know how to deal with it. This fantastic song was co-written by McCrea along with guitarist Greg Brown and it makes for a powerful combo.
19. Commissioning a Symphony in C
"Commissioning a Symphony in C" is a brilliant story that follows the tale of an Austrian nobleman who is just about to die. Before he does, he commissions a symphony for his nephew from his great wealth.
It's the fifth song from Comfort Eagle and it ends up being quite reflective. It's a fast-paced song and marches along in their triumphant style. We also get some great keyboards here along with a typically catchy bassline.
20. Nugget
The 11th song from Fashion Nugget comes from the song "Nugget". The whole band gets a writing credit on this one and it's also unique in other ways. The song features plenty of profanity which makes it even more powerful considering the band rarely uses it.
The lyrics are quite a cutting commentary on how people are controlled by huge companies who exploit them for profits. There are some brilliant backing vocals here along with some experimental percussion which helps to make it one of my favorites.
21. Italian Leather Sofa
The last on my list of best Cake songs is the penultimate song from the legendary Fashion Nugget album. "Italian Leather Sofa" is everything you want from a Cake song as it has funny lyrics, catchy instrumentation, and that epic deadpan lyrically delivered.
In McCrea's quirky style, the song tells of a woman who is only interested in the pleasures of life and little else. We get a trumpet solo here, lyrics about breasts, and many more magical Cake elements. It's a song that could have only been made by them.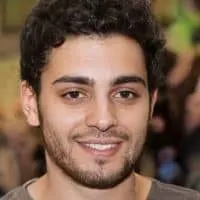 Justin is an audio engineer with years of experience in the field. He has been creating and playing music his entire life, but he really found his passion for engineering when he was introduced to Logic Pro at age 10. Justin has spent countless hours perfecting his craft and now works as a freelance engineer out of Boston, MA.