Share on facebook
Share
Share on twitter
Tweet
Share on pinterest
Pin
No one quite captures the essence of the beach in Summer like a country artist.
This playlist features some of the best country hits about, you guessed it, the beach. From an old country medley to more recent hits, this list is your ultimate summer playlist and is great for streaming through your music player on the beach, in the garden, or even at a barbecue.
So without further ado, here is my list of the best country beach songs of all time!
1. No Shoes, No Shirt, No Problem by Kenny Chesney
Ever wanted to just skip work and head to the beach? Kenny Chesney has and wrote this 2003 song about doing just that. "No Shoes, No Shirt, No Problem" is a country hit we can all relate to and is featured on the album No Shoes, No Shirt, No Problems.
This is one country hit that you want to add to your playlist today! If not for its great sound and catchy lyrics, the song might just inspire you to call in sick and play hookie. Kenny Chesney has a unique sound to his music and is definitely a must-listen as he belts out "No Shoes, No Shirt, No Problem."
2. Seashores of Old Mexico by Merle Haggard and Willie Nelson
Two of country music's best-known artists come together for this summer playlist. Released in 1974 on Haggard's 30th studio album, the song features great vocal performances from Merle and Willie, mixed with that unmistakable country sound that both artists are known for.
Perfect for your holiday playlist, "Seashores of Old Mexico" will have you dreaming of hot summer days on any one of the most beautiful beaches in the world.
3. Island Song by Zac Brown Band
For country music with a Reggae feel, "Island Song" by Zac Brown Band is your best bet. This summertime classic will have you bobbing along to the beat as you try hard not to sing along.
Released in 2012 on the band's album Caged, "Island Song" has a laidback feel that you, too, will enjoy as you add it to your best country beach songs playlist. Zac Brown Band is known for its great country tunes, and "Island Song" is just another hit on a long list for this country music favorite.
4. Beachin' by Jake Owens
Jake Owens brings a more modern sound to country music with his 2013 album Days of Gold. The best song on the album, in my opinion, has to be "Beachin." A perfect lazy summer day song, it describes the singer's days of drinking on the beach with his friends and, of course, falling in love.
You, too, will fall in love with Jake Owens the instant he starts singing. Add "Beachin" to your summer playlist, and let this song add fun to your beach vacation.
5. Some Beach by Blake Shelton
The Voice judge and coach Blake Shelton is a country music legend and has been wowing us with his amazing talents for more than a decade. His older music, however, is where his incredible voice gained him thousands of fans, with songs like "Some Beach" paving the singer's way to stardom.
Released in 2004, "Some Beach" was featured on Shelton's album Blake Shelton's Barn and Grill and has that great summer vibe that will soothe your soul. Singing about a laid-back life living near the beach, Shelton's voice carries the song beautifully, making it the perfect song on our best country beach songs list.
6. Six-Pack Summer by Phil Vassar
Phil Vassar's 2000 release of "Six-Pack Summer" had fans abuzz as they all scrambled to get their hands on a copy of this country hit. Singing about life in the tropics, the song has a laid-back, relaxed feel only made better by Vassar's unmistakable voice.
Featured on the self-titled album Phil Vassar, the song is a great mix of island style with a country flair. This is a must for your beach country songs playlist.
7. A Buncha Girls by Frankie Ballard
I will, shamefully, be the first one to admit that I had never heard of Frankie Ballard before today, and now I can safely say I am a fan for life! With his smooth country twang, Ballard gives an excellent vocal performance on "A Buncha Girls."
Detailing a girl's getaway, the song makes you want to plan your own weekend away with your girlfriends. Whether you're headed to the beach or Las Vegas, "A Buncha Girls" added to your playlist will only make your girl's vacation or trip that much better.
8. Toes by Zac Brown Band
Inspired by the band's own experiences of a beach vacation in Florida, the Zac Brown Band released "Toes" in 2006. The song features on their album Live – The Rock Bus Tour and is a recollection of amazing times on a beach vacation.
Escaping the city for a seaside break will leave you feeling refreshed, and so, too, will listening to this great song by one of country music's hottest acts.
9. Long Hot Summer by Keith Urban
Keith Urban is one of country music's biggest artists. It also doesn't hurt that he is easy on the eye. "Long Hot Summer" was released in 2010 and was co-written by none other than Richard Marx.
Quickly reaching the #1 spot on the hot country songs chart, the song will instantly bring back memories of your summer beach vacation and is available on Urban's album Get Closer. Add this to your summer party playlist today.
10. Pink Sunglasses by Miranda Lambert
Rock meets the country in this epic song by songstress Miranda Lambert. "Pink Sunglasses" is a song about always seeing the good in life through rose-colored glasses, if you will. Released in 2016 and featured on the album The Weight of These Wings, "Pink Sunglasses" brings us to the end of our best country beach songs playlist.
Be like Miranda Lambert and focus on the happy things in your life, never letting the doom and gloom of real life get you down. We should all aspire to wear our "Pink Sunglasses" and be happy.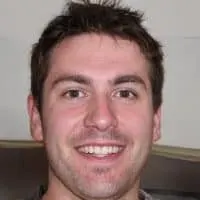 Alex is a man of many talents. He's been playing music since he was young, and has been the main content writer at Tone Start for the past few years. Alex loves to play around with different styles of music and enjoys listening to anything from country to classical.