Share on facebook
Share
Share on twitter
Tweet
Share on pinterest
Pin
Dolly Parton is a singer and songwriter with decades of endless country hits. She's known for numerous records over the years, and although she's produced a lot of country music, she's well-versed in many neighboring genres.
She boasts a classic and signature voice loved by millions of people, and she's an American songwriting icon. Among her lengthy discography, there's an extensive list of songs that fans love.
Here is my list of the 10 best Dolly Parton love songs out of her entire discography!
1. I Will Always Love You
You can't talk about the singer without mentioning "I Will Always Love You," and it's no question that many regard this record as one of the best Dolly Parton love songs by far. The instrumentation alone is ingrained in people's hearts and minds, but the hook of the record is what really stuck with people over the years.
Released in 1974, this record can still be heard in various forms of media, even today. It's understandable as the lyrics are pretty relatable in a general sense, and the song's dynamics offer listeners a cozy feeling.
2. Love Is Like a Butterfly
Delivering an upbeat tone, "Love Is Like a Butterfly" is riddled with sonics that makes you feel good, and her vocals couldn't sound any sweeter. The acoustic strums and flairs of piano riffs are enticing to the ear, and her vocal melody progressions are incredibly addicting.
The track is somewhat repetitive, but you can quickly get caught in a trance that'll keep you around to the very end. It exudes a sound that she's definitely known for, but it's so infectious you'll just want to leave it on repeat.
3. Here You Come Again
With almost a broadway sounding arrangement, the record also comes with a hint of pop influence. As usual, the singer's vocals seem to effortlessly float across the track as if there isn't a note that she couldn't reach.
She has an artistic style that we'll never see again as she was a gem of her era, and "Here You Come Again" has everything we love about the artist's sound all in one song. Released in 1977, the song is still relevant to this day as it's a top choice for many of her fans.
4. Jolene
Offering a danceable quality that's immediately infectious, it's personally one of my favorite Dolly Parton love songs on this list. With a blend of folk and country influence, the instrumentation will make the body want to move to the tempo, and she brings a hook that'll have you singing along before you know it.
Catchy melodies and hooks aside, each verse tells a story of two women fighting for the same love, and it's a good look at some of the challenges the artist may have faced herself. Nevertheless, it's a jig of a record that has tons of great energy.
5. Islands In the Stream
"Islands In the Stream" was released in 1982, and it's a great example of the different styles Dolly experimented with throughout the years. A blend of vocals from the singer and Kenny Rogers offer a stellar duo that truly makes the record complete.
The instrumentation comes with soft chords reminiscent of a signature 80s sound, and the light yet pop-driven percussion has enough energy to get the body moving. Its tempo sits in a sweet spot that makes the record danceable, yet, it also exudes many slow jam dynamics.
6. But You Know I Love You
Speaking of slow jams, "But You Know I Love You" is honestly a cinematic masterpiece from the instrumentation, arrangement, and angelic vocals. The song has a long intro that takes a while for the percussion to arrive, but it isn't there to take away from the melodic prowess.
This is a record that lets Dollay carry its direction, and it's one of many Dolly Parton love songs on this list that fans will never get enough of. Not only is it quality music, but many people have fond memories attached to the record, which gives it timeless acclaim.
7. Rockin' Years
With supporting vocals from Ricky Van Shelton, this song is a country classic from the singer that'll undoubtedly pull at a few heartstrings. It's a great record for a slow dance with your special someone, and both vocalists deliver plenty of passion to the record to match the instrumentations and swelling dynamics.
The lyrics are structured as a conversation between two lovers, and although every note is bittersweet, the message talks about how far lovers would go to be together. Overall, it's a wholesome song that anyone can enjoy, regardless of music preference.
8. The Day I Fell In Love
One of the most sentimental Dolly Parton love songs by far, the instrumentation and melodic vocals are full of warmth and tender sonics. The focus of the record isn't on the percussion, as only light traces are included to help keep the tempo in check.
Where this track shines is in the orchestral and cinematic qualities of the melodies, which continue to impress with various solo riffs that crescendo and make your heart swell. Dolly is more than capable of making an upbeat jam, but her slower records are on a whole other spectrum.
9. To Know Him Is to Love Him
With sweet tremolos and soft percussion, the Trio's wafting vocals travel from ear to ear, getting listeners caught in their feelings and thoughts. Her vocals have a spacious reverb on this record, and in between her lyrics, you're blessed with peaceful solo melodies that sound like a backing track to fond memories.
Calling this record passionate is an understatement, and it sounds like the singers are pouring their hearts out to the fullest extent. The record offers vocal talent from Dolly Parton, Linda Ronstadt, and Emmylou Harris, who were known for their beautiful collaborations.
10. I Know You're Married but I Love You Still
If you're looking for country music, this record is the epitome of the genre in all the best ways. It also offers supporting vocals from Porter Wagoner, and although they have their time to shine, the record hits a sweet spot when their lyrics are layered together.
Delivering an honest and heartfelt message about love, the instrumentation brings a jig that's quite danceable, and many whirring background melodies reflect the woes heard in the lyrics. It's a song that hits home for many people who still harbor a deep love for a past relationship.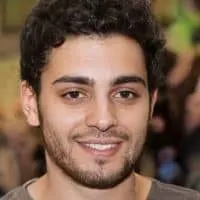 Justin is an audio engineer with years of experience in the field. He has been creating and playing music his entire life, but he really found his passion for engineering when he was introduced to Logic Pro at age 10. Justin has spent countless hours perfecting his craft and now works as a freelance engineer out of Boston, MA.